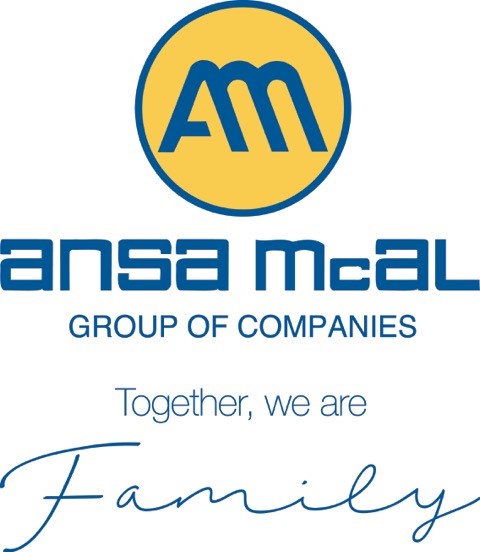 2010 Year End Audited Financial Results
Back Row: Sector Head – Services, Mr. Suresh Dutta; Managing Director – Guardian Media Ltd; Mr. Gabriel Faria, Sector Head – Media, Mr. Grenfell Kissoon; Corporate Secretary, Mrs. Frances Bain- Cumberbatch; Group HR Director – Mrs. Teresa White; Sector Head – Financial Services, Mr. Ray A. Sumairsingh; Sector Head – Beverages, Mr. Andrew Sabga and Managing Director – Tatil, Mr. Chip Sa Gomes. Front Row: Group Finance Director, Mr. Aneal Maharaj; Group Chairman, Mr. A. Norman Sabga and Chief Operating Officer, Mr. Gerry Brooks.

The Group delivered record earnings before tax (PBT) of $954 million, up 11% over 2009 ($861 million) whilst EPS grew by 7% to $3.61, up from $3.36. Net profit margins improved by 2% driven by a higher level of operational efficiency. The total assets position increased by $481 million (5%) and now stands at just under $11 billion. Our portfolio continues to demonstrate resilience with all business segments in each geographic region recording improved earnings performance over the prior year. This was delivered during a period when markets and consumer spending continue to be depressed.
These results are the best in the Group's 130-year history and we have been able to achieve this milestone thanks to our executives and our support teams across the region. They have demonstrated that dedication, focus and passion to succeed in what is still a tough trading environment. I feel privileged to be surrounded by such a high caliber team. Your Board of Directors has recommended a final dividend of $0.80 per ordinary share (2009 – $0.70). This together with the interim dividend paid of $0.30 (2009 – $0.30) will bring the total dividend payable to shareholders for the year to $1.10 (2009 -$1.00).

A. NORMAN SABGA
Group Chairman and Chief Executive

Click here to view the 2010 Year End Audited Financial Results