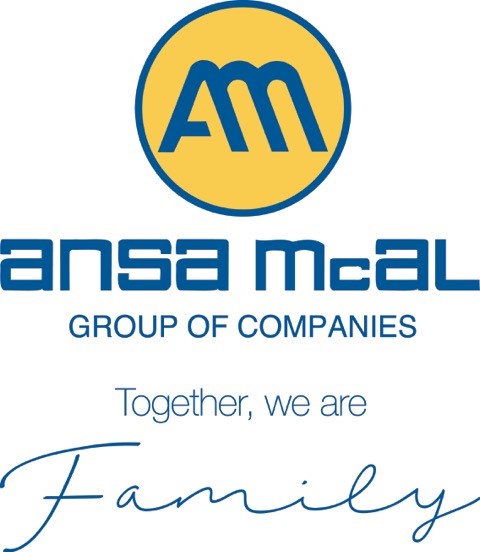 ANSA McAL 125th Commemorative Book
In commemoration of 125 years of business from 1881- 2006 , the ANSA McAL Group has published- The History of the ANSA McAL Group of Companies – 125 Years of Business in the Caribbean.
The anniversary publication of over 400 photographs, 200 plus page anniversary publication chronicles the ANSA McAL story which began in 1881 with the predecessor company, Geo. R. Alstons & Co. The publication draws largely on company records and publications; and oral history interviews to illustrate the historical business account of the three companies which were merged to form ANSA McAL and of the new conglomerate, the ANSA McAL Group of Companies in more recent years. These companies are Alstons & Co – founded in 1881, McEnearney & Co. Ltd in 1919, and ANSA in 1945. It also provides a living narrative of the three remarkable Caribbean Entrepreneurs who led these companies – George Alston, Charles McEnearney and Anthony N. Sabga.

Since the 1980s, the ANSA McAL Group has recognised the need to document its history, which has made an indelible mark on the societal and economical landscape of Trinidad and Tobago and the Caribbean. Amidst several previous attempts to chronicle over 100 years of operations, in 2005 the company's executive deliberated the following year's 125th Anniversary commemorative activities and in January 2006, the Paria Publishing Company was commissioned to produce this historical publication.

The book can be purchased for TT$275.00 or US50.00, plus shipping and handling (for overseas purchases). Employees of ANSA McAL Group of Companies will receive a 50% discount on the list price.
For further enquiries/ requests for purchase please email [email protected]