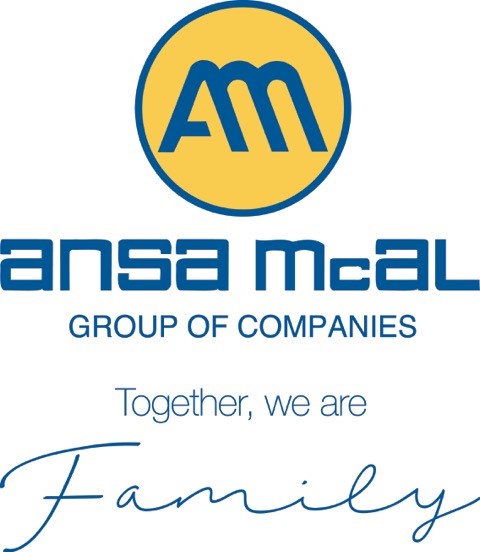 ANSA McAL buys stock from Sagicor
Sagicor Financial Corporation in Barbados is expected to get $33.53 million when a deal to sell 2.8 million of its shares in ANSA McAL Barbados is completed today. ANSA McAL Barbados, a subsidiary of the ANSA McAL Group, has stated that its holding company, AMCL Holdings Ltd, had come to an agreement with Sagicor Life Insurance to buy Sagicor's 2,854,026 shares in ANSA McAL Barbados. ANSA McAL Barbados' last traded price on the Barbados Stock Exchange was $14.80 per share. The shares were sold by Sagicor to AMCL Holdings Ltd at $11.75 per share.
The move means that Sagicor Financial gets a significant cash injection and ANSA McAL's holding company gets 70 per cent control of its Barbados operations. AMCL Holdings has also notified the Barbados Stock Exchange (BSE) and the Securities Commission that it planned to completely take over ANSA McAL Barbados. That move could lead to ANSA McAL delisting from the local stock exchange. In an interview on Wednesday night from his T&T home, Gerry Brooks, ANSA McAL's group chief operating officer, said his company and Sagicor had been in discussions for some time and that both parties had agreed that $11.75 per share was a fair price for the stock, given the depressed state of the local and regional markets.
Brooks said that dividend payouts of several companies had dropped "substantially" and that lack of activity on the BSE meant that share prices reflected more the historic value than the current or expected prices. The executive said his company's focus was also on paring down its debt. He said there were about 3.3 million ANSA McAL Barbados shares outstanding and the holding company wanted to acquire them. Responding to concerns that ANSA McAL Barbados would eventually be delisted, Brooks said the Trinidad company would soon make an offer to local shareholders to purchase their shares and would offer them a "special investment instrument."
He did not go into details about that instrument. Brooks said the Trinidadian company would also consider cross-listing on the Barbados Stock Exchange. Earlier this year, Sagicor announced that it had sold 18.95 million Sagicor shares, or 6.8 per cent of the company to the National Insurance Board for $3.32 per share. This was 18 cents below the current trading price of $3.50 per share. Sagicor secured $40 million from the deal. Trinidad Guardian.