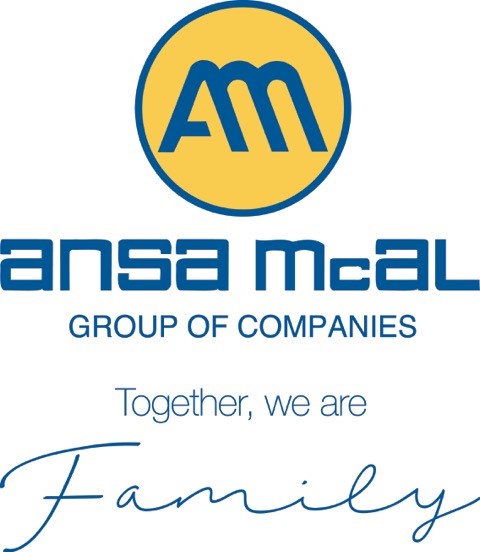 Ansa McAL records 'best performance'
The year 2010 recorded Ansa McAL Group of Companies' best performance as the Group's Profit Before Tax increased 11 percent to $954 million.
According to Gerry Brooks, group chief operating officer, the Group's total assets stand at $11 billion and every segment of the company recorded increased profitably ranging from five percent to 42.8 percent. Export sales also grew by 19 percent.
"We heard there was a recession and decided not to participate," he said.
This was revealed last Thursday afternoon at the Ansa McAL Group of Companies Annual General Meeting at Tatil building in Newtown.
Brooks noted in the Manufacturing, Packing and Brewing segment, revenue increased by three percent to $2 billion while profit increased by 5.7 percent from $398 million to $421 million. The beverage sector grew both the locally and regionally as both revenue and sales increased. Carib Glass Limited sales increased by 14 percent (eight percent in local sales) and there was a 42 percent increase in export sales as a result of Carib Glass' new non-returnable bottle policy.
Brooks also pointed out sales in the Manufacturing Sector declined by two percent due to the slowdown in the Construction Sector.
"Because of our previous investments in our plants and our focus on service we were able to grow sales in the construction sector and the main share. We were also able to reduce our costs, particularly the price of blocks, through better buying and through our investment in equipment," he said. Block prices were reduced by 41 percent in 2010.
ANSA McAL combined the resources of the five divisions of what were formally ABEL and Bestcrete into ABEL Building Solutions, creating a one-stop-shop to improve the level of service delivery in these industries. Therefore, paint, block, window and construction solution businesses increased share.
The Automotive Trading and Distribution segment profitability also grew from $116 million to $129 million despite a four percent decrease in revenues.
In 2010, ANSA McAL acquired the BMW and MINI brands.
"All car companies globally have been affected by the tsunami in Japan and we continue to work very closely with our principals to ensure timely and adequate supplies," said Brooks.
In the Financial Services Sector, ANSA Merchant Bank Limited (AMBL) produced $226 million profit before tax and $175 million profit after tax for 2010.
This was revealed by AMBL Managing Director, Chip Sa Gomes at the company's 33rd annual general meeting at the ANSA McAL Board Room last Wednesday.
Sa Gomes noted Consolidated Earnings per Share (EPS) for 2010 was $2.07, ten percent less than 2009. However, there was a 12 percent improvement in the bank's first quarter 2011 EPS results — 54 cents versus 48 cents for the first quarter of 2010. The unaudited 2011 report recorded a profit (before tax) of $57.7 million, which is an eight percent increase from 2010.
The total dividend for 2010 was 85 cents, as it was for 2009. "Even though we paid 85 cents out of $2.30 in 2009, we were confident enough to pay the same dividend in 2010," said Sa Gomes. The board therefore approved the payment of a final dividend of 75 cents per ordinary share for 2010, which will be paid out to stakeholders on Friday May 27, 2011.
Sa Gomes also noted AMBL, which includes Trinidad and Tobago Insurance Ltd (Tatil) and Tatil Life Assurance Ltd, had $5.1 billion in total assets, up 6.25 percent; a deposits and funding base of $2.28 billion, up 3.9 percent; and a shareholders' equity of $1.34 billion, up 9.32 percent.
According to Sa Gomes, the bank began bond trading during 2007 – 2008 and managed $750 million in 2010. He also highlighted its two "new" funds – the TT income Fund and the US income funds – which were launched in December 2010 and which managed TT$80-90 million and US$10 million respectively. The two mutual funds are versions of the ANSA Euro Income Fund, which was launched in November 2009 and now manages 17 million.
Tatil's revenue base grew by $14.5 million with a profit before tax of $60 million. Insurance operations in TT and Barbados improved by 25 percent and generated healthy underwriting results.
In 2009, Tatil Life had $64 million in investment income but a $34 million return in 2010. The investment climate also resulted in a decline in investment income from $108 million in 2009 to $90 million in 2010. "This was really the area that held back the overall growth of the three companies," stated to Sa Gomes. "Having said that, the operating side of the business, which is the leading indicator, remains successful. New business grew by 18 percent and the claims management was consistent with 2009."
In 2010, AMBL's earnings before tax were $226 million. However, profit attributable to shareholders decreased by ten percent from $193.3 million in 2009 to $174.6 million in 2010 due to increased taxation because of the company's changed investment mix.
Group Finance Director Aneal Maharaj noted the Group's revenues are at $5 million, Consolidated Earnings per Share are up 7.4 percent to $3.61 and profit margins are up two percent.
Maharaj said in the fourth quarter of 2010, the Group increased its shareholding in ANSA McAL Barbados from 47.5 percent to 70.9 percent – approximately 2.8 million shares. He also noted that the company's debt reduction programme reduced interest costs by eight percent and therefore stands at $112 million.
The total dividend payable to shareholders, is $1.10 as the board of directors recommended a final dividend of 80 cents per ordinary share in addition to the interim dividend paid of 30 cents per share.
Maharaj stated, in 2011, he expects the group to have a conservative balance sheet, a strong cash position, and growth with new opportunities in the pipeline.
June 02, 2011
Newsday Newspapers