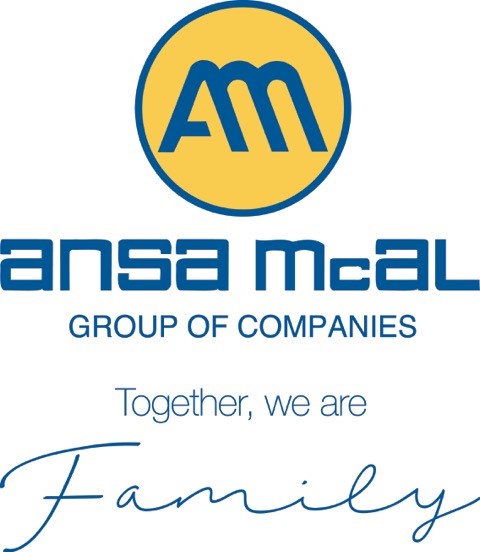 ANSA McAL surges forward, strong cash position, poised for growth
Chairman of the ANSA McAL Group, A. Norman Sabga, on Thursday hinted at coming acquisitions and large scale projects which could see the billion dollar conglomerate expand further into 2009 and 2010.
Sabga was at the time speaking at a meeting of Stockbrokers and Financial Analysts held to officially release the Group's half year financial results for 2009. The meeting was held at the Group's TATIL Building Headquarters in Port of Spain.
"The Group continues to defy the economic downturn and even in spite of some dulling of activity in some of our sectors, we have maintained a robust level of revenue as our businesses continue to realign and rationalize operations to boost efficiency and production," Sabga said.
Asked whether the prospect of growth remains, in spite of the continuing effects of the global financial crisis, Sabga responded: "Not only are the prospects there, but we are actively looking at some acquisitions which, if brought to fruition, could see significant growth in the Group's asset base and hemispheric spread. At this point, however, I would rather not say more. We are also reviewing projects with existing businesses."
Also speaking at the meeting, was Group Chief Operating Officer, Gerry Brooks who heralded the conglomerate's resilience in staying a course of growth and improving efficiencies in its operations.
With the Government expected to deliver the nation's fiscal package for 2009/2010 in September, Brooks called for a focus by Government on enhancing competitiveness and productivity.
Brooks, however, went further calling for specific measures to support the stability and growth of manufacturing.
"More importantly, we would like to see the removal of Value Added Tax (VAT) on Malta. Unlike other soft drinks, VAT has been imposed on Malta and we feel this is an aberration, especially given the nutrient value to children and athletes."
Brooks added: "We would also like to see a stimulus plan for manufacturing to aid in the sector's competitiveness."
The top executive also added his voice to the current construction sector debate, giving support to the call for much more involvement of local players, but also with significant emphasis on quality.
"Yes, we do support the call for greater local content, but it must not be done at the expense of quality. The significant players with a proven track record for quality and service should certainly be benefitting more from Government contracts."
Group Finance Director, Aneal Maharaj who also spoke at the meeting highlighted the Group's very strong balance sheet position, saying the Group's rich cash position allowed repayment of a further $80 million in debt in the second quarter, bringing to total a quarter of a billion dollars over a mere eight month period.
Maharaj said this move has strengthened the Group's position by reducing its higher cost debts and also in capitalizing on acquisition opportunities in the region.
"This, coupled with ANSA McAL's vigorous governance framework has ensured the Group has been able to not only navigate the global financial crisis, but also operate in a manner that quite resembles our performance last year, when economies were far more stable and buoyant that they are today."