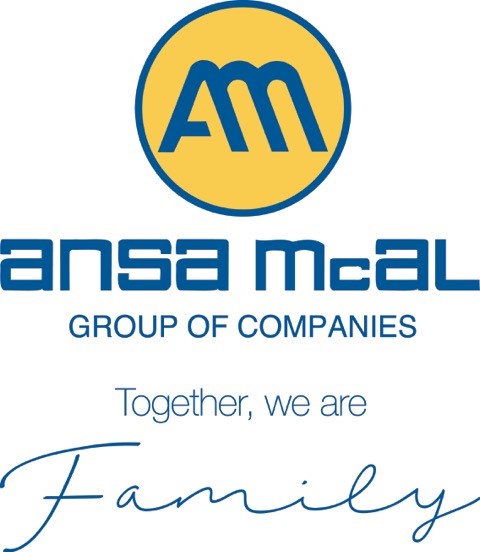 ANSA Merchant Bank sees new business growth

Chairman of the ANSA Merchant Bank, Dr. Anthony N. Sabga (right) and the Managing Director, ANSA Merchant Bank – Chip Sa Gomes (left) smile at the Bank's Annual General Meeting which took place at the TATIL Building on Wednesday 24th May, 2012.
ANSA Merchant Bank Ltd is reporting that the volume of its new business was 22 per cent higher in 2011 compared to the previous year. "For this year, at least up to April, averages are 17 per cent higher from where we left off last year. We are happy with the positive momentum trend," ANSA Merchant Bank managing director Chip Sa Gomes told the company's annual general meeting, which was held at the Tatil building in Port-of-Spain yesterday.
The bank also recorded $183.6 million in profit after tax for the financial year ended December 31, 2011. The ANSA Merchant Bank is a publicly-traded company comprising of the ANSA Finance and Merchant Bank, Tatil and Tatil Life Insurance Company Ltd.
In its Annual Report 2011, Chairman of the ANSA Merchant Bank Ltd, Dr Anthony N Sabga said: "The environment has impacted our results as evidenced by provisions taken in our portfolios. However our results show that we have been able to find opportunities for growth and we are satisfied with our results which continue to improve."
The bank paid out final dividend of $0.85 per ordinary share which is consistent with what was paid in 2010. Sa Gomes, said the efficiency ratio changed due to strategies which were introduced. The ratio shows how efficiently the company is managing its costs to dollar revenue.
"A lower ratio is a better performance so we had a change from 16 per cent to 20 per cent mostly due to some marketing strategies that we had in the merchant bank related to asset finance portfolio," he said. "In our general insurance company for 2011, for the first time, we surpassed $300 million in premium income. One of the main tenets to the General company's performance was a well-managed claims ratio, claims costs were down 16 per cent in 2011 versus 2010.
"There was higher proportionate increase in profitability pointing to a better overall management of overheads," he said. Giving a summary of the first quarter of 2012 he said profits increased. "On a consolidated summary basis, the total income was only slightly up from where we were last year, but to due to lower claims cost and expense management, our operating profit is significantly higher, $71 million is our operating profit compared to $57.7 million in 2011," he said.
ANSA Merchant Bank Ltd marked its 35th Anniversary of Incorporation on March 3, 2012.
Trinidad Guardian
May 24, 2012