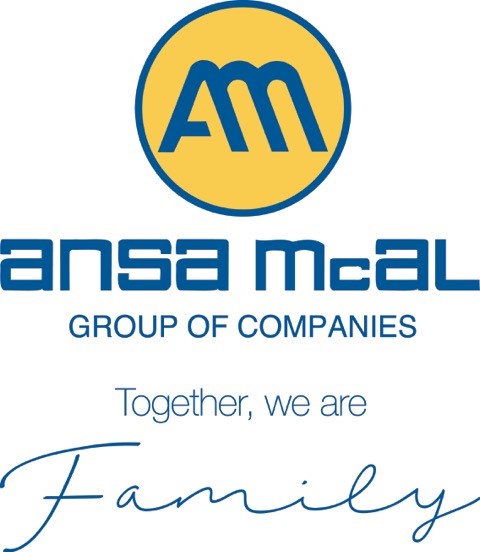 ANSA Merchant records $175m after-tax profit

A cross-section of Top Executives of the ANSA McAL Group and shareholders of the company attending the ANSA Merchant Bank Annual General Meeting at the Tatil Building on Maraval Road in Port of Spain.
ANSA Merchant Bank Ltd, a subsidiary of the ANSA McAL Group, produced $226 million profit before tax, and $175 million profit after tax in 2010. ANSA Merchant Bank includes the T&T Insurance Ltd (Tatil), Tatil Life Assurance Ltd and other financial services subsidiaries. The first quarter 2011 earning per share (EPS) was $0.54, six cents more than the $0.48 for the comparable period in 2010. At yesterday's 33rd annual general meeting, held at the ANSA McAL boardroom in the Tatil Building on Maraval Road in St Clair, it was stated that consolidated earnings per share for 2010 was $02.07, which was 10 per cent less than 2009.
In the Bank's 2010 annual report, chairman Dr Anthony N Sabga, stated that two new mutual funds were introduced in the market in December 2010, the ANSA TT$ Income Fund and the ANSA US$ Income Fund, which are TT and US versions of the ANSA Euro Income Fund that was introduced in November 2009. "Our new fund strategy is intended to continue and will build on our secured funds which we launched in 2005 and 2007," Sabga stated in the report. The revenue base for Tatil grew by $14.5 million and produced healthy results for business, he said. Based on the results, the ANSA Merchant board approved the payment of a final dividend of $0.75 per ordinary share for 2010, representing a total payout for the year of 85 cents or approximately 40 per cent of earnings.
The total dividend paid in 2009 was the same. Regarding Tatil, Sabga stated that its revenue base grew by $14.5 million or five per cent. "Our insurance operations in both T&T and in Barbados continued to generate healthy underwriting results and actually improved 25 per cent over the prior year. "The increasing cost of claims over the past few years continues to be a worrying trend, but in 2010, we began to see the benefits of claims management initiatives and we were able to contain our costs in this area," the report stated. Turning to Tatil Life, Sabga said that the prevailing investment climate—low interest rates, stagnant local equity market and limited long-term investment opportunities—resulted in a decline to $90 million in investment income (2009: $108 million).
"Our results in 2010 reflect prudence and responsibility in the management of the bank's affairs and I believe we are at a point from which all our business performances will re-establish a growth trajectory," the chairman stated.
Trinidad Guardian
May 26, 2011