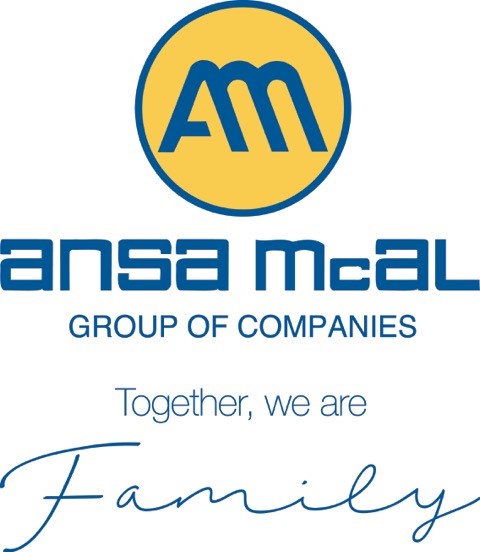 ANSA Merchant's $350m bond oversubscribed
From left, Gregory Hill, executive director, ANSA Merchant Bank, Chip Sa Gomes, managing director, and Aliyah Jaggassar, head, RBTT Trust. PHOTO: KEITH MATTHEWS
Coming on the heels of an impressive third quarter performance, ANSA Merchant Bank earned firm support from the capital market when its latest corporate bond issue was oversubscribed several times over by local investors. The corporate note, valued at $350 million, will contribute to the core funding of the institution. This issue was a fixed-rate medium-term instrument redeemable in five and a half years.
Executed yesterday after an official signing ceremony at the bank's head office on Maraval Road, Port-of-Spain, executive director Gregory Hill said most investors received only a portion of their requests, and he anticipated the issue would enjoy active after-market trading. Hill said despite the current economic situation, the transaction was successful given the strong participation of all the country's major domestic institutional investors. "We are happy to have received their vote of confidence and this tremendous support reflects the growing sophistication and depth of our domestic market," Hill said. The note is registered with the Securities and Exchange Commission, as well as the Inspector of Financial Institutions and qualifies as an investment suitable for insurance and pension funds.
ANSA Merchant Bank has been involved in structuring and arranging more than five major capital market deals since January. This latest issue, which was oversubscribed several times over, will be used to finance the bank's core lending business. Adopting this approach to funding its lending operations, is also seen as a favourable sign by investors, Hill said. "We see this as the beginning of a more active capital market in the near future. Next year will be much more active than this year as the market is very liquid, and several other major projects are already in the pipeline awaiting funding." He said the issue of this medium-term note is viewed by many investors as a conservative strategy by the bank to hedge its liability portfolio.
Although this issue will not be listed on the stock exchange initially, Hill expressed the hope is that as more instruments come to market, there will be wider options for investors to facilitate active trading. He said he was confident that as the markets come back to life, there will be renewed interest in investing in the capital markets and fixed income instruments. Chip Sa Gomes, ANSA Merchant's managing director, expressed delight at the response of investors to the issue and pledged his support to the further development of the domestic capital markets. ANSA Merchant Bank, part of the ANSA McAL Group, is the parent company of Tatil Life and Tatil General Insurance Company.
(Written by PETER D NEPTUNE, Taken from the Trinidad Guardian – http://guardian.co.tt/)