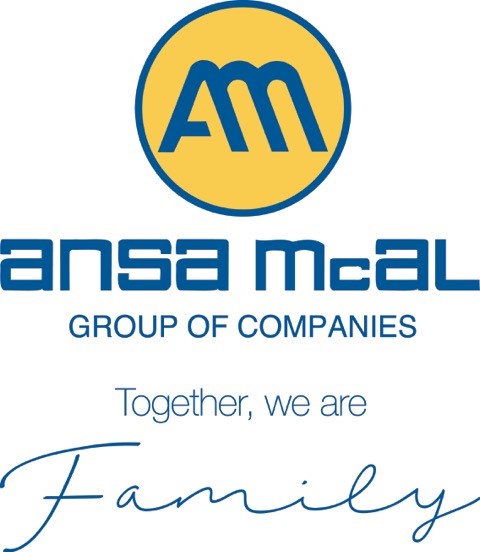 ANSA Technologies attends SPE Conference 2012
The Society of Petroleum Engineers of Trinidad & Tobago held its biannual Conference and Exposition at the Hyatt Regency Hotel, POS from the 11th – 13th June 2012. The theme of the conference titled "Developing Resources for Sustainability". ANSA Technologies Ltd, was one of the of the many exhibitors featured at this year's conference. In addition to the displaying of booths by the exhibitors, there were a combination of various technical sessions and panel discussions throughout the three (3) days.
These sessions were delivered by personnel from various companies both local and international who possessed a high degree of qualifications and experience in their respective fields and who can be described as true professionals. Our involvement was mainly to showcase our state of the art range of products as well as to enlighten and educate the audience of our full range of services. This conference also allowed us to increase and broaden our networking capabilities, providing opportunities for new and prospective clients to start a business relationship in addition to reconnecting with old colleagues.
The conference started with the opening ceremony which was chaired by our distinguished Managing Director, Mr. Aleem Hosein who is a member of the Society of Petroleum Engineers. The ceremony had a packed audience of Ministers, Executives from various multinational companies and media coverage from TV6, CCN 4 and Guardian. The conference highlighted some of the challenges (current and long term issues) facing Exploration & Production in the Oil & Gas industry in addition to fostering an environment for knowledge transfer and policy development. The Minister of Energy & Energy Affairs the Honorable Mr. Kevin Ramnarine was the feature speaker in which he focused on some of the ministry's plans with regards to the outlook of the energy sector for Trinidad & Tobago.
Following the opening ceremony the Minister cut the ribbon to officially open/launch the three (3) days conference. The minister with his entourage took the time to walk through each of the booths to get a first hand view of the company's display of products and services. After the tour was completed by the entourage, our Managing Director, Mr. Hosein did an interview with CCN 4 highlighting ANSA Technologies Ltd and how this conference will benefit us in the near future. Mr. Patrick Yee (Procurement Supervisor) also conducted an interview with the Guardian Newspaper.

Standing from left: Mr. Deryck Beepath, Mr. Ian Sirju, Mr. Patrick Yee, Mr. Nigel Joseph, Mr. Aleem Hosein (MD); Sitting from Left: Mr. Roger Rambahrose (Kimberly Clark), Mrs. Tamara Thompson, Ms. Gale Dulal, Mr. Denny Zhou (Neway)
We were very fortunate to have with us representatives from two of our main international suppliers present in the Conference. They were Mr. Denny Zhou (Sales Manager) of Neway and Mr. Jim Taylor & Mr. Juan Carlos Sardi (International Sales) from Allied Fittings. Mr. Zhou was present for the first two days and both Mr. Taylor and Mr. Sardi were present in the morning session of the last day. Also we had in the booth, Kimberly Clark who we will be partnering soon with us with regards to safety products. They added that extra support to our booth and it definitely showed that we share a very strong relationship with our international suppliers.


From left standing: Mr. Nigel Viarruel, Mr. Andrew Assing, Mr. Aleem Hosein (Managing Director), Mr. David Inglefield (Sector Head – Media & Services), Mr. Simon Boodoosingh, Mr. Denny Zhou (Sales Manager-Neway).Sitting from left: Mr. Ian Sirju, Ms. Dian Santana, Mr. Ian Mohammed, Mr. Roger Singh (Kimberly Clark Representative).

Based on the interest shown by the individuals who visited our booth, quite a few were unaware of the wide range of products and services ANSA Technologies really has to offer. Some just knew about only one specific Division. They were very eager to listen to our competent team in enlightening them on our history, products, services and development.

The interest shown by some ranged from purchasing various products such as safety consumables, valves and fittings. Some individuals also showed interest in knowing more about our services while a couple of new graduates wanted to know about gaining employment with the company. We also took the opportunity to give away gift bags that contained our company CD, various brochures that highlighted in more detail the products of the brands we represent mainly in the OIES and Automation Divisions and some safety consumables (glasses, gloves) as well as the services being offered.


Standing from left to right: Mr. Navin Jokhoo, Mr. Patrick Yee, Mr. Aleem Hosein (MD), Mr. Asif Mohammed-Ali, Mr. Ian Sirju, Mrs. Nerissa Jan.

ANSA Technologies
June 22, 2012