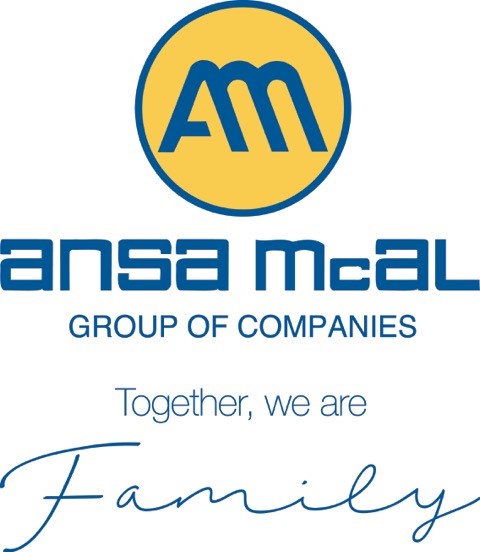 ANSA Technologies Limited Achieves STOW Certification

Aleem Hosein, Managing Director – ANSA Technologies Limited receives STOW- TT Certificate from Dr. Thackwray Driver , Chief Executive Officer – The Energy Chamber of Trinidad and Tobago
The Energy Chamber of Trinidad & Tobago in collaboration with major oil and gas companies and through the guidance of both the Association of Upstream Operators of Trinidad and Tobago (AUOTT) and Point Lisas Energy Association (PLEA), developed the Safe To Work in Trinidad & Tobago (STOW-TT) initiative, which ensures that certified companies achieve the requirements of a sound HSE Management System.
The management of ANSA Technologies Limited and its employees gravitated towards this new initiative as they saw it as a chance to improve their HSE policies and practices not only at project sites but also in their office space. Over the past six months the Management Team, lead by Mr. Nigel Viarruel and Mr. Rohit Persad, made a commitment to ensure that ANSA Tech's HSE policies and practices are compliant with the requirements of STOW- TT.
In April, 2011 ANSA Technologies Limited obtained a one year certification of STOW-TT. This certification not only ensures that their systems are compliant with the requirements of the energy sector, but also enables them to continuously improve their standards via various assessments and training exercises.
ANSA Technologies Limited now joins the exclusive ranks of the following companies who have already achieved STOW-TT certification:


Atlantic LNG Company of Trinidad & Tobago

Bayfield Energy (Galeota) Limited

BG Trinidad & Tobago

BHP Billiton Trinidad & Tobago

bpTT

Centrica Energy

Chevron Trinidad and Tobago Resources SRL

EOG Resources Trinidad Limited

Industrial Plant Services Limited

Methanex Trinidad Limited

Methanol Holdings (Trinidad) Limited

National Energy Corporation of Trinidad & Tobago

Nu-Iron Unlimited Trinidad & Tobago

Petrotrin

Phoenix Park Gas Processors Limited

PLIPDECO

Repsol E&P Trinidad & Tobago Limited

Shell Trinidad Limited

Ten Degrees North Energy Limited

The National Gas Company of Trinidad & Tobago Limited

Trinity Power Limited

Yara Trinidad Limited

ANSA Chemicals