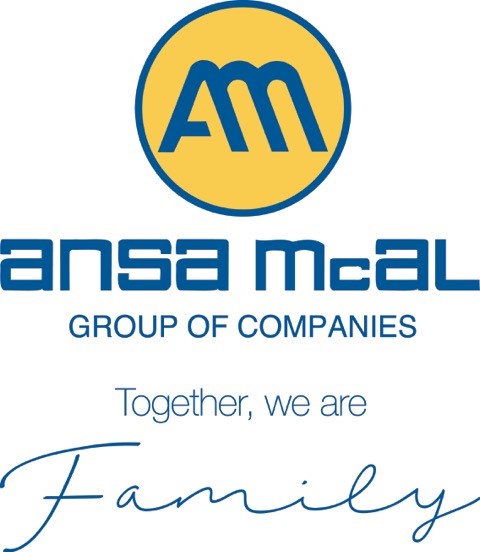 Chairman's Christmas to New Year's Message 2012
CHAIRMAN'S CHRISTMAS TO NEW YEAR MESSAGE 2012
Each year that passes seems to have its own character, and as I look back over these past twelve months, I know that it has been about as full a year as I can remember. Christmas still remains a time for reflection and a rejuvenation of hope for the future.
I am continuously aware of how much our organizational successes rest upon our hard working and committed staff members. Let me take the opportunity to thank each and every one of you for your support and dedication to duty. With such a great team of people throughout the region, we remain focused on providing the best products and the best service to our customers.
This was a year of achievements which touched me in special ways.
My own personal milestone of forty continuous years of service to the Group was celebrated with over three hundred and fifty of our employees, who were honoured for their contribution.
We recognized with pride and honor, Trinidad & Tobago's 50th Anniversary of Independence, where five thousand flags were distributed to our subsidiaries throughout the country. We witnessed the sealing of our very own ANSA McAL Time Capsule, in which our very own heroes stored their hopes and dreams for the next fifty years.
Sport was utilized to bring us and our families closer together, as we challenged each other in friendly competition at our Sports & Family day activities.
Our activities were joyous, but they also seemed to evoke something more lasting and profound, a sense of belonging and pride in our workplace, in our country, community, a sense of sharing a common heritage enriched by the cultural and religious diversity of our society.
A new year holds promise and a chance to make things different and better.
Let us evaluate the past year and ask ourselves, "Did we give it our best? Can we do better?" Perhaps we can use the Christmas season to repair relationships, develop new ones and spur ourselves to achieve more than what we have in 2012.
In your own personal space, create your family traditions this Christmas. If you have moments that you want to be remembered, then begin to celebrate it and let the memories create lifetime stories for future generations.
May we be ever mindful of the spirit of caring, sharing, love and generosity that Christmas brings.
I offer my best wishes to you and your families, for success, good health and happiness throughout 2013.
A. NORMAN SABGA
Group Chairman and Chief Executive