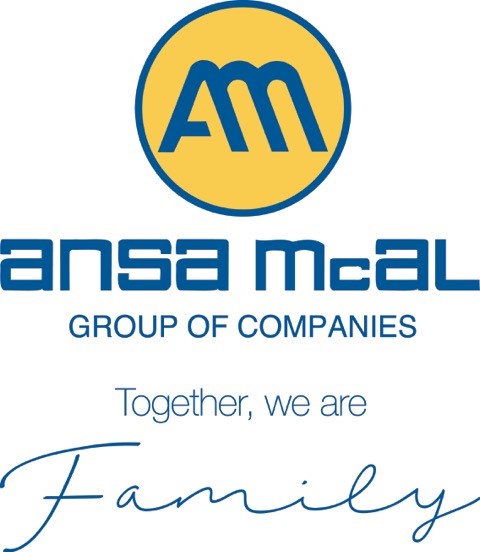 Corporate Broadcast – Simple BACKUP
CORPORATE NEWS
Moving Beyond Blue…The ANSA McAL Family at Play
Sunday 4th May, 2008 saw the St. Mary's Grounds, in St. Clair, transformed into a sea of deep blue, with thousands of employees, families and friends joining the Group Chairman and Chief Executive, Mr. A. Norman Sabga, and the ANSA McAL Executive Committee, in the Group's annual Sport and Family Day 2008.
The event, themed 'Beyond Blue', was held under a blue, picture perfect sky, with one of the highlights of the day's event, being the 'Ole Mas Pas', where many of the participating teams utilized their artistic ability to create dramatic and interpretive scenarios of the chosen theme. With Carib Brewery copping, the overall championship with their larger than life team spirit and drive, many other subsidiaries stood out in their own unique way.
This year saw the re-entry of the ANSA McAL Head Office back into the Sport and Family Day Groove, with their vibrant and sprightly presentation of 'Blue Devils', which, by the way, was just what it took to get the Group Chairman and Chief Executive 'in the mix' – Blue paint and all!
The Group's Sport and Family Day was held over two days, with the Football, All-Fours, 5K, and newly introduced and exciting Aerobathon being hosted on the Saturday, with the full events being continued on the Sunday. We have attached some memories of Saturday's events, and will develop our photogallery on the ANSA McAL website on both days.
Coming soon….the 'Collectors Edition' of the ANSA McAL Sport and Family Day 2008!
---
Congratulations to…………
The ANSA Mc AL Family congratulates Mrs. Aldyn Henry-Bishop on her completion of a Masters in Business Administration from the prestigious Edinburgh Business School, Herriot-Watt University. Mrs. Henry-Bishop was the lone Grenadian in the 2008 graduating class of 70 persons. She is also a Chartered Accountant (ACCA) and holds a Bachelor of Science in Management (Upper Second Class Honours) from the Cave Hill Campus of the University of the West Indies. Mrs. Henry-Bishop is presently employed at Grenada Breweries Limited in the positions of Financial Comptroller/Company Secretary.

Mr. Ian Forbes, Brewmaster, Carib Brewery, recently graduated with his Executive Masters of Business Administration, from the University of the West Indies. Ian copped the award for the most outstanding student.