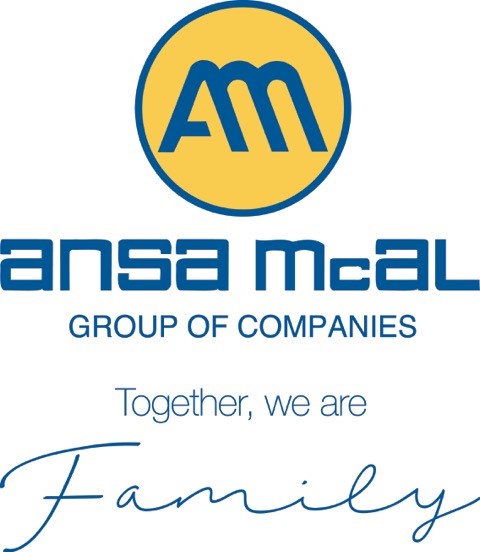 Dr. Anthony N. Sabga is awarded Order of the Republic of T&T

Dr. Anthony N. Sabga receives the prestigious Order of the Republic of Trinidad and Tobago from President George Maxwell Richards, President of the Republic of Trinidad and Tobago
Chairman Emeritus of ANSA McAL Group of Companies, Dr. Anthony Norman Sabga, is one of the four outstanding citizens who will be receiving the prestigious Order of the Republic of Trinidad and Tobago today. In a brief comment yesterday Dr. Sabga said: "I am surprised and humbled to be acknowledged again by this country I love so much."
The others are:





Justice Philip Louis Ulric Cross for distinguished and outstanding service to T&T in the sphere of law






Businesswoman Helen Bhagwansingh for distinguished and outstanding service to T&T in the sphere of community service






Widow of the late president Noor Hassanali, Zalayhar Hassanali, for distinguished and outstanding service to T&T in the sphere of community service
Following are brief biographies of this year's Order of the Republic of T&T recipients:
Anthony Norman Sabga
Anthony Norman Sabga is one of T&T most recognised businessmen, who over the course of six decades has built one of the region's strongest business conglomerates. Born in Syria in 1923, Anthony was the second of three sons of Norman and Sarah Sabga.He attended Nelson Street Boys' RC. However, at age 14 he left school to help his brothers run the family business, NS Sabga & Sons. In 1945, Sabga, against his father's wishes, left the family business and established Standard Distributors. Anthony Sabga married Minerva in September 1948 and had six children. His business began to boom after a visit to Hanover, Germany, when he got the idea of selling appliances. In 1966, Sabga established ANSA Industries, which became a consortium of the most important appliance manufacturers in the country. ANSA Industries manufactured appliances locally through licensing agreements with internationally recognised brands. ANSA Industries focussed on exports, selling its goods not only to Caricom and non-Caricom countries.

In 1968 Sabga won the first Prime Minister's Award for Export Performance. Sabga's other companies, Standard Distributors and Farmhouse Industries, continued to be very profitable with ANSA's subsidiaries in other Caribbean countries. Later ANSA Industries became Consolidated Appliances Ltd. In the 1970s Sabga acquired the lucrative agency for the Heidelberg printing press and successfully sold printing presses across the Caribbean. In the 80s he acquired the struggling McEnearney-Alstons group. The merger of ANSA, McEnearney & Co and Alstons Ltd has made ANSA McAL a regional leader in manufacturing, distribution, services, packaging, automotive, media, shipping, travel, banking, insurance and real estate.
Sabga has received many awards for his contribution to the growth and welfare of T&T. These include: The Chaconia Medal Gold 1998; the UWI Doctor of Laws Honoris Causa 1998; the Ernst & Young Master Entrepreneur of the Year 1998; T&T Icons of the Nation in the category: Thinkers, Movers and Shapers 2002; the Hilton Trinidad and Conference Centre Award 2003; the American Foundation for outstanding contribution to the Caribbean 2004; and Prime Minister's Award for Innovation and Invention, Lifetime Achievement Award Manufacturing Sector 2004.

Justice Philip Louis Ulric Cross
Justice Philip Louis Ulric Cross, born May 1917, is one of the most decorated West Indian Squadron leaders of World War II. At 24, Cross joined the Royal Air Force (RAF) in 1941 to fight Nazi Germany.
Excelling as a navigator, Cross joined the elite Pathfinder squadron of Mosquito bombers. Cross had flown more than 80 bombing missions, including 21 over Berlin, Germany, by the end of WWII. In June 1944 he was awarded the Distinguished Flying Cross and in January 1945 he was awarded the Distinguished Service Order in recognition of his devotion and excellence in the RAF. After WWII, Cross went on to study law, completing his legal training in 1949. He spent 16 years in Africa as a lawyer, starting off in Ghana.
He served as Attorney General in Cameroon and became a High Court judge in Tanzania before returning to Trinidad in 1974. In 1979 he was served as Judge of the Court of Appeal.From 1982-83 he served as chairman of the Law Reform Commission of T&T. Cross is now retired and living in T&T.
Helen Bhagwansingh
Helen Bhagwansingh is revered as one of the most successful businesswomen in T&T. She was born in San Fernando and at age 11 left school to run her family's bicycle repair shop. Helen married Hubert Bhagwansingh and in 1969 purchased the Kay Donna drive-In cinema, Valsayn, which she ran successfully until selling it 1977. Bhagwansingh, once again, joined her family's hardware business. She ran and later bought a small branch of Ramoutarsingh's Hardware, Sea Lots. It took her and her husband two years to turn Ramoutarsingh's into a booming business. Bhagwansingh renamed the store Bhagwansingh's Hardware. She expanded the hardware's reach by providing a full range of building supplies.
In 1988, a branch of Bhagwansingh's was opened in Chaguanas, followed by a Marabella branch in 1995 and one in Trincity in 2007. In 1996 Bhagwansingh's acquired Dansteel and in 1998 Centrin, turning Bhagwansingh's into an empire that today employs over 1,200. including her four children. In 2000 she was named "Woman of the Millennium" by the T&T Chamber of Energy and was the first woman to be inducted into the T&T Chamber of Industry and Commerce's Business Hall of Fame. Helen Bhagwansingh also had been praised for her social contributions. She established the University of West Indies, St Augustine Campus', Diabetes Education, Research and Prevention Trust, donating $5 million to its start.
Bhagwansingh also was responsible for the Christmas stars erected on the Laventille and San Fernando Hills.
Zalayhar Hassanali
Zalayhar Hassanali is known well beyond serving as first lady of the nation from 1987 to 1997. She is known for her contributions to culture, child welfare, the environment and education. During her position as first lady, Hassanali was involved with 44 Non-Governmental Organisations, charity groups and social foundations. Hassanali was born in humble surroundings on May 3 1931 in Siparia. Her father, Ali Mohammed, was a tailor and her mother Khartoon was a seamstress. She attended Siparia Union Presbyterian Primary School, Naparima Girls' High School from 1944 to 1947 and Naparima College from 1948 to 1949. At 21 she married upcoming lawyer, Noor Hassanali, who practised in San Fernando.
She had two children, Khalid and Amena. Before becoming first lady, Hassanali worked in education and served as a founding member of the Muslim Teachers' Association. During her time as first lady she attended six First Ladies of The Americas and the Caribbean Conferences. Today she continues to serve the country through her involvement in many non-governmental and charitable organisations.
Some of the organisation Hassanali has been involved with include: The Child Welfare League of T&T, the Scotia Bank Foundation, United Way of T&T, the Cancer Society of T&T and the Tobago Council of Handicapped Children.
Awardees:
The Order of The Republic of Trinidad and Tobago
Philip Louis Ulric Cross, Retired Judge (Law)
Zalayhar Hassanali, Social Worker (Community Service)
Helen Bhagwansingh, Businesswoman (Community Service)
Dr. Anthony Norman Sabga, Businessman (Community Service)
The Chaconia Medal (Gold)
Robert Theophillus Yorke, Businessman (Business)
Stephanie Daly, Attorney-at-law (Law)
Pastor Winston Cuffie, Minister of Religion (Religion)
Louis Patrick Arnold, Arranger (Music)
Pundit Hardath Maharaj, Minister of Religion (Community Service)
The Chaconia Medal (Silver)
Desmond Allum SC (posthumous), Attorney (Community Service)
Basharat Ali, Chemical Engineer (Public Service)
Rev Ralph Umraw, Educator (Education)
Dr. Susan Elizabeth Craig-James, Sociologist (Education)
Humming Bird Medal (Gold)
Fr. Clyde Harvey, Priest (Religion and Community Service)
Desmond Parker, Diplomat (Public Service)
Denyse Plummer, Entertainer (Culture)
Humming Bird Medal (Silver)
Dr. Kumar Mahabir, Associate Professor (Education)
Malick Tassa Drummers, Tassa Drummers (Culture)
Dow Village Ramleela, Cultural Organisation (Culture)
Joan E Bishop, Social Worker (Community service)
Sylvan Rollocks, Businessman (Community Service)
Irma Ipyana Simonette, Businesswoman (Culture)
Deonanan Jagdeosingh, Retired Public Servant (Community Service)
Humming Bird Medal (Bronze)
Elon Hayden Mayo, Research Development (Gallantry)
Chaitram Rampersad, Social Activist (Community Service)
Public Service Medal of Merit (Gold)
Gladys Gafoor, Retired Judge (Public Service)
Jean Frances Novella Grayson, Nursing Administrator (Education)
Dr. Noel Kalicharan, Lecturer (Education)
Dr. Austin Trinidade, ENT Specialist (Medicine)
Ousman Ali, Retired Permanent Secretary (Public Service)
Professor Surujpal Teelucksingh, Lecturer (Medicine)
Ranjit Ramnarine, Social Worker (Public Service)
Kemchan Ramdath, Retired Permanent Secretary (Public Service)
Addison Masefield Khan, Judicial Officer (Public service)
Krishendath Ramoutar, Banker (Community Service)
Public Service Medal of Merit (Gold)
Dr. Amarnath Kamal Rampersad, Medical Doctor (Medicine)
Major General Edmund Dillon, Retired Military Officer (Public Service)
Margaret Sampson-Browne, Retired Police Officer (Public Service)
Pundit Hardeo Persad, Retired School Teacher (Public Service)
Public Service Medal of Merit (Silver)
Esahack Mohammed, Retired Director of Public Service (Education)
Bernice Wilma Avis-Parris, Registered Nurse (Public service)
Hardeo Ramsingh, Retired Principal I (Public and Community Service)
Sheila Prince, Retired Police Inspector (Public Service)
Derrick Sharbodie, Police Officer (Public Service)
Patrick Jugmohansingh, Retired Educator (Public Service)
Medal for the Development of Women (Gold)
Hazel Angela Brown, Co-ordinator – Network of NGOs (Community Service)
Diana Mary Mahabir-Wyatt, Social Activist (Community Service)
Brenda Gopeesingh, Social Activist (Community Service)
Taken from the Trinidad Guardian
August 31, 2011