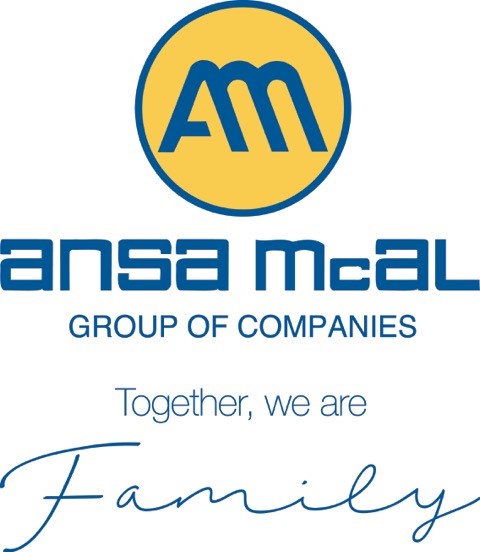 Group Celebrates 125th Anniversary with Inter-Faith Services
The ANSA McAL Group of Companies, held an Inter-Faith Thanksgiving Service on Saturday July 29 2006 to commemorate 125 years in business.
Established in 1881 when George Alston founded the agri-trading company Geo R. Alston and Company, today the ANSA McAL Group operates over 60 companies in eight commercial sectors across the Caribbean region and in the USA. The Thanksgiving Service was held at the Church of the Assumption, Maraval and was well attended by several national and regional dignitaries, government ministers, members of the Diplomatic Corps, Senior management and hundreds of employees of the Group, many of whom have given several years of service.
Those who attended the milestone occasion included the British and Australian High Commissioners – Ronald Peter Nash and John Stewart Michell, retired diplomat and former ANSA McAL Group Communications Manager Wilfred S. Naimool, longstanding ANSA McAL senior managers with over 40 years service: Randolph De Silva- Group Properties Manager and Cedric Stone – Chairman of Alstons Shipping Limited and several other retired employees of the Group.
Senior members of the ANSA McAL Executive Management Team and Ministers of Religion gave salutations, thanks and blessings and Monsignor Michael de Verteuil, Chief Celebrant and Rector of the Regional Seminary of St. John Vianney and the Udanda Martyrs, Mount St. Benedict, gave the homily. In his address, Monsignor de Verteuil commended the Group's wisdom, for taking time to give thanks for its many successes.
Chairman and Chief Executive Officer of the ANSA McAL group, A. Norman Sabga expressed his gratitude at the gathering, "I am deeply grateful for your presence here today. We could not have celebrated the 125th anniversary in a more fitting way than by giving thanks to God for his many blessings." The Chairman noted with certainty that there was no one living in Trinidad and Tobago who had not used at least one of the many products and services the ANSA McAL Group provides. He said that fact was a "priviledge we do not take lightly."
The Service reflected the multi-cultural society of Trinidad, with blessings from the country's main religious groups – Christian, Hindu and Muslim. The Service began and ended with a procession of Company Flags- carried by members of the St. Mary's College First Trinidad Sea Scouts; heads of the ANSA McAL Group and Ministers of Religions; accompanied by Tassa Drumming and East Indian dancers. Throughout the Service, the majestic sounds of the ANSA McAL Choir, supported by The Diamond Chorale and conducted by Ms. Loraine Granderson, musical director, punctuated the momentous occasion with beautiful songs, like Let There be Praise , I Believe – Quodlibet with the Bach-Gounod "Ave Maria" and the gathering was ushered out with a stirring rendition of Handel's Hallelujah Chorus. Beautiful weather, the nostalgic sounds of Tripolian Steel Orchestra and a sumptuous spread in immaculately landscaped grounds, dressed by waterfalls autographed a truly memorable occasion.