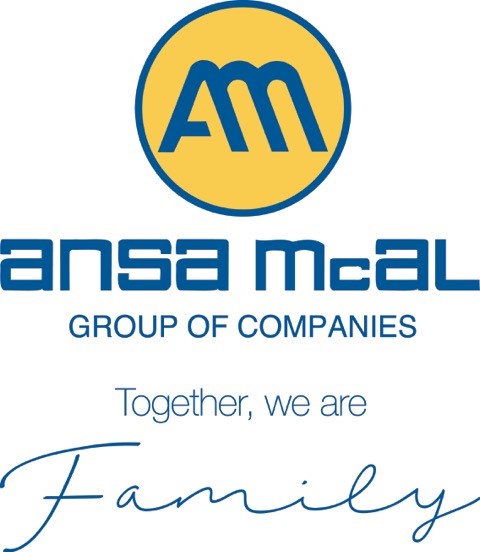 MBM/TYCO Launches State-Of-The-Art Security Technologies
MBM Security Division in conjunction with their international partners TYCO Security recently hosted a workshop entitled "Building a More Secure Environment with Fully Integrated Solutions from MBM". The workshop included participation by Security Managers of key corporate clients in the energy, retail and banking sectors.
Bentel, one of TYCO's leading brands was showcased during the presentation. The most up-to-date, state of the art intrusion software and technologies, cameras, alarms and monitors were also highlighted by the TYCO Technical TCam.
L-R: Martin Sabga, Manager-MBM Security Division,
Ricardo Lijertwood, GM/ Director-MBM, Ricardo Pulido,
Manager TYCO/Bentel- Latin Amercia & Caribbean region,
Andy Jagger, Manager Security / Marketing -MBM,
San Fernando and Flavio Zarlenga, Bentel Technical Trainer.
The interactive forum afforded participants the opportunity to discuss with the presenters relevant security needs and preventative measures. Bentel Security's Technical Trainer, Flavio Zarlenga, who is stationed in Italy and Ricardo Pulido, Regional Manager Caribbean for TYCO were on hand to answer key concerns. Speaking at the event, General Manager and Director of MBM, Ricardo Lijertwood underlined the importance of critical planning and implementation strategies related to security. He also introduced the company's Preventative Security Consultancy Services which provide local and regional business with key concepts to be incorporated into the design of a new building. "We can design systems to seamlessly integrate with existing facility systems for optimum efficiency." MBM Security Solutions and Systems have been installed at leading commercial facilities including shopping malls, the P.O.S. City Centre, the City of Grand Bazaar and at various banks and financial institutions.




Flavio Zarlenga, Bentel Technical Trainer
demonstrates the new security products to participants.
In 1997, MBM established MBM Security Division in collaboration with Sensormatic; providing CCTV surveillance and Electronic Article surveillance systems to key commercial clients. In 2002, Sensormatic was acquired by the TYCO group, making available to our local and regional marketplace an expanded range of comprehensive security solutions including those used by our local clients in banking, finance, retail and IT services and proven systems used by the London Underground Railway System, the Petrona Towers in Kuala Lumpur, one of the world's largest buildings and the World Bank Headquarters in Washington DC.
MBM, whose flagship brands include the reputable CANON range of products, was established over seventy (70) years ago as a leading supplier of imaging solutions and office technology. Today, the company employs some 165 persons across three (3) divisions.