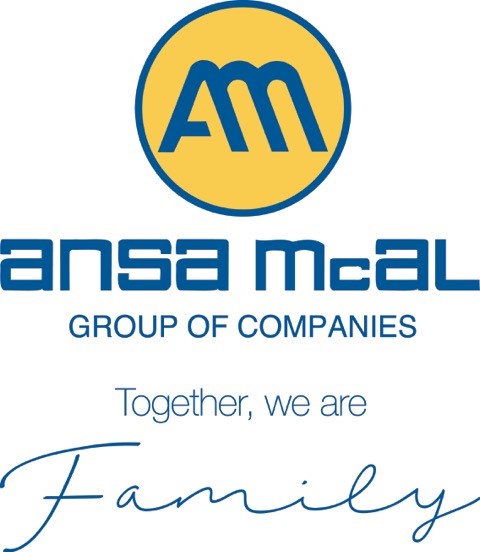 Penta signs up with Integra
Penta Paints (Caribbean) Ltd is the new local distributor for International's Protective and Marine Coatings. The recent sub-distribution agreement signed between Penta Paints and Integra Protective Coatings to sell International Paints from Akzo Nobel will bring greater opportunities for the brand in the local market. Roger Gillezeau, Penta Paints' industrial coatings consultant, said the main distribution agreement was signed on January 3, and the sub-distribution agreement between Penta and Integra, was signed later the same month, on January 19.
In an interview with the Business Guardian last Friday at Penta Paints, Tumpuna Road, Arima, Gillezeau said: "Penta Paints commenced discussions with International Paints early last year for the distributorship of the portfolio. Both Penta and Akzo Nobel were determined to utilise the expertise of the Integra Protective team, whose staff has many years' experience in the local market with the International brand for Marine and Protective Coatings. Indeed, several of Integra's team had worked for the previous distributor of International in T&T."
Market share
Derek de Caires, managing director of Penta Paints, said the company's intention was to become the preferred supplier for coatings in the markets wherein it operates. "This allows us to complete our portfolio of products and to participate in both the light and heavy duty segments. Integra, being part of the relationship, brings the experience required to ensure that this is a successful undertaking. It's a symbiotic relationship. "We are also working out a joint business plan going forward," de Caires said.
De Caires said that Penta Paints has experience with products for light industry, while Integra will bring its expertise to those areas in which its new: offshore and marine products. "Many of the Integra sales professionals have been in the market for more than 20 years, and they bring tremendous professional experience to the further development of the brand. "They will also add significant customer value. Penta, as a manufacturer, brings 60 years of regional experience to the table." He said that with this new partnership, Penta Paints is poised to deliver greater market value to customers.
"I think we have a greater market reach, and excellent customer service. Our expertise in this area is second to none. International works with best players globally and is poised to build on this relationship and take our service to a new level. We urge new customers to try us." Gillezeau said the industry is segmented. "The industry is divided into two types, the protective coatings market and the marine market. The former are basically manufacturing and oil-and-gas related type industries, while the latter is the market for vessels and other floating entities. What makes the International brand attractive is it covers the entire range of industrial coatings available."
Lisa Dowden, managing director of Integra Protective Coatings Ltd, said that International offers a comprehensive range of industrial coatings, covering a wide spectrum of applications. Dowden said that prices for the International brand can vary. "We can offer a wide range of light industrial paints and heavy duty coatings from which to choose. We can match anything and fingerprint any product. We're not the cheapest, but we offer the best quality and we're competitive." She said that all of International's products are environmentally friendly. "They were the first manufacturer to move away from lead-based pigments."
Industry challenges
"We recognise that the industry is experiencing some challenges," Gillezeau said. "The way to extract any value from the market is to pay attention to maintenance of existing plants. So we at Penta Paints and Integra will target paint maintenance at this time." He said that when new plants begin to be constructed once again, there's likely to be markets for industrial paints approaching the levels that existed about four years ago. Dowden said that when plants are designed abroad, they often have specifications, including International Paints, and many plant components, such as pumps and generators, are already coated with International's products.
Looking forward
De Caires added that having International and Integra on board would be an added fillip, facilitating Penta's continuing growth. For 2011, Gillezeau said Penta Paints is looking forward to Integra's excellent marketing and selling efforts with regard to the International brand.
Business Guardian, Thursday 03 February, 2011