Executive Management
Meet Our Executive Management Team
Executive Management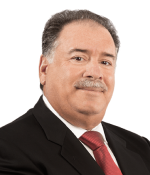 A. Norman Sabga LLD (Hon.) UWI; (h.c.) UTT
Executive Chairman
Mr. A. Norman Sabga, LLD (Hon.) UWI; (h.c.) UTT holds the esteemed position of the Executive Chairman of the ANSA McAL Group of Companies and Patron of the Anthony N, Sabga Awards - Caribbean Excellence. Mr. Sabga attended Red Rice College, England, and Fordham University in New York, USA and on return to Trinidad embarked on a business career at Standard Distributors Limited until 1979. He has served as Chairman of several companies throughout the Group, including Caribbean Development Company Limited, Alstons Marketing Company Limited and ANSA McAL Enterprises Limited. In 1986, Mr. Sabga was appointed Director of the Board of ANSA McAL Limited and Deputy Chairman in 1992. In 1996, Mr, Sabga assumed the role of Group Chief Executive Officer and in 2000 was appointed Group Chairman when his father, the late Dr. Anthony N, Sabga, ORTT, Chairman Emeritus retired, In recognition of his exceptional achievement in business, Mr. A. Norman Sabga was the recipient of a Doctor of Laws Degree, Honoris Causa, from the University of the West Indies (UWI) in 2015, History was created at UWI as it was the first time that honorary doctorates were conferred to a father and son. He was also awarded a second honorary Doctor of Law from the University of Trinidad and Tobago in 2019. Mr. Sabga held the role of Chairman of the ANSA McAL Foundation from 2017 to 2020 and currently serves as the Chairman of ANSA Merchant Bank Limited.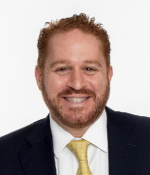 Anthony N. Sabga III
Group Chief Executive Officer (CEO)
Mr. Anthony N. Sabga III holds the position of Group Chief Executive Officer (CEO) of ANSA McAL Limited since 2020 and Chairman of Beverage Sector from 2016. In 2018, Mr. Sabga was appointed as a Director of the Board of ANSA McAL Limited. Mr.Sabga holds a Bachelor of Science Degree in Economics from City University and a Masters in International Business Administration from Regents Business School, United Kingdom. In 2001, Mr. Sabga started his early career at Trinidad Publishing Company (now known as Guardian Media Limited) as Promotions and Circulations Manager. In 2003, he was appointed as the Executive at ANSA McAL's Head Office with the focus on Strategic Development of the Group's IT Infrastructure and the development and implementation of the Group's Balanced Score Card and Strategic Management Frameworks. Mr. Sabga's career included diverse portfolios as General Manager at Classic Motors and President of Carib Beer USA. As Group CEO, Mr. Sabga is accountable for the leadership of the Group's Executive Team in providing long-term strategic vision to maintain the Group's competitiveness and sustainability, while expanding and diversifying the business portfolio and geographic reach to ensure the agility necessary to embrace and respond to the business opportunities in the region and globally.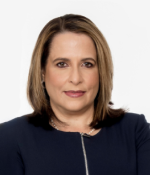 Teresa White
Chief Shared Services Officer
Ms. Teresa White in the role of Chief Shared Services Officer leads and directs work streams geared towards greater operational efficacy within the ANSA McAL Group. This role is pivotal to ensure the Group's critical focus for creating and sustaining a high performing shared services organisation which includes Corporate (Group) functional areas of HR, HSSE, IT, Supply Chain and Head of Office Administration. Ms. White has over twenty years of experience in Strategic Human Resource Management, Organisational Transformation and Change Management. Prior, she successfully led her own independent regional consulting practice, and her client base spanned the energy, financial, professional services, and telecommunication sectors. In 2007, Ms, White was appointed as a non-executive Director of the Board of ANSA McAL Limited. In 2011, she held the executive role of Group Human Resources Director, in addition to Media Sector Head in 2016 to 2017. Ms. White holds a BA (Hons) in Politics from Queen Mary & Westfield College, University of London and an MSc (Econ) in Industrial Relations & Personnel Management from the London School of Economics & Political Science, University of London.
Frances Bain-Cumberbatch
Chief Legal and External Affairs Officer
An Attorney-at-Law, Frances Bain-Cumberbatch is the Chief Legal and External Affairs Officer of the ANSA McAL Group. Prior to joining the Group, Frances worked at J.D. Sellier & Co. as an Advocate Attorney-at-Law. She gained invaluable practical knowledge and experience in several areas of law including Intellectual Property, Corporate/ Commercial and Industrial Relations. She holds a BA Double Major in French and Spanish from UWI, St. Augustine, a LLB from University of London and a Legal Education Certificate from the Sir Hugh Wooding Law School.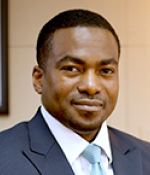 Nicholas Jackman
Group Chief Financial Officer
Mr. Nicholas Jackman is the Group Chief Financial Officer. He also holds several subsidiary board directorships within the Group. Mr Jackman joined ANSA McAL in 2012 and previously held the role of Head of Business Development, where he was responsible for all mergers and acquisitions, joint ventures, and minority stake investments. Most notably, he oversaw the Group's acquisitions of Berger Paints Caribbean and Bank of Baroda Trinidad & Tobago. Prior to ANSA McAL, Mr. Jackman held the role of Senior Associate – Mergers & Acquisitions at Credit Suisse New York, where he advised on acquisitions & integrations, capital raising and restructuring for financial sponsors (private equity clients), midstream and upstream master limited partnerships (MLPs) and renewable energy sectors. He was also Business Development Manager – Latin America at Baker Hughes Inc. during his eight-year career there. Mr. Jackman holds a M.B.A. with a concentration in Finance from the Massachusetts Institute of Technology (MIT) Sloan School of Management and a BSc. (Hons) in Chemical & Process Engineering from The University of the West Indies.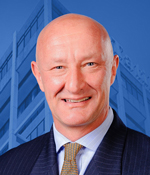 Miles Baker
Group Chief Strategy Officer
Mr. Miles Baker is Group Chief Strategy Officer with the responsibility of building and executing the strategic agenda of the Group. Mr. Baker holds a BSc from the University College Cardiff. His vast consultancy experience started in 1998 and comes with multiple global experiences, having worked in 37 countries for 53 different multi-national business operations. In 2016 Mr. Baker worked at ANSA McAL's Group Head Office to support the delivery of subsidiary growth projects. In 2017 he contributed to the Beverage Sector as part of the Sector's Transformation programme. Prior to returning to the Group he was CEO and Managing Director of 1.618 Ratio Consulting Ltd., a top leadership and implementation professional service agency. In 2021 Mr. Baker was appointed as an advisor to Group CEO on the Utilities Council in the Manufacturing Sector.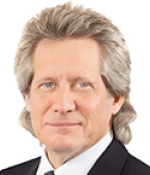 Ian C. Galt
Group Chief Information Officer
Mr. Ian C. Galt is the Group Chief Information Officer of the ANSA McAL Group of Companies. Ian leads the strategy for the Group in creating value through technology, and is responsible for the management, implementation and usability of information and computer technologies. Mr. Galt is an extensively qualified professional within the ICT and Telecommunications Sectors, with over 40 years of knowledge and experience. He has worked extensively in the UK and Europe for over ten years in addition to having extensive experience working and living in multiple Caribbean locations. Prior to his return to the ANSA McAL Group, Mr. Galt served as General Manager of Enterprise business at TSTT and has spent the last 27 years working for multinational ICT/Telecommunication companies. These include Digicel Central America and the Caribbean, Cable and Wireless PLC, and Fujitsu. Ian previously held the position of Group Chief Information Officer and Services Sector Head in the ANSA McAL Group, during the period 2013 to 2017. He also sits on the Board of the Trinidad and Tobago Chamber of Industry and Commerce and is a Committee member of the Trinidad and Tobago IFC (FinTech) Company.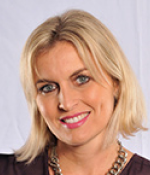 Amy Lazzari
Chief Human Resource Officer
Ms. Amy Lazzari has been appointed as ANSA McAL's Chief Human Resource Officer, effective April 19, 2021. In this role, she is responsible for developing and executing human resource strategy in support of the overall business plan and strategic direction of the Group. Her focus is on talent and succession planning with oversight of the Group's Human Resources and Employee Relations/Industrial Relations functions. From 2010 to 2016, Amy held successive HR positions in the Group with responsibility for Change Management, transformation and talent. Before re-joining the group, she most recently held the role of Senior HR Business Partner at British American Tobacco, with responsibility for the Caribbean regional HR agendas. Ms Lazzari began her HR career with ten years work experience in Canada, with various multi-national organizations and has also served on the Boards of the TTMA and Standards Distributors Ltd.
Alastair Paton
Group External Affairs Executive
Alastair Paton is the Head, Group Internal Audit and Enterprise Risk Management of the ANSA McAL Group of Companies. Mr. Paton is responsible for supporting ANSA McAL's corporate strategy, initiatives, and business goals, and improving the effectiveness of risk management, governance, controls and company operations. Prior to joining the Group in April 2021, Mr. Paton held the role of Executive Director, Risk Assurance Services at PricewaterhouseCoopers (PwC), Trinidad and Tobago where he led multi-disciplinary teams to deliver audit and risk services to various clients in a wide range of industries and sectors. Mr. Paton is a widely qualified risk and controls specialist with over 20 years of professional experience and knowledge. He holds the FCCA, CIA, CISA and CRMA designations and a Bachelor of Science (Hons), Mathematics, and Accountancy from the University of Dundee, Scotland, UK.
Jerome Borde
Automotive Sector Head
Mr. Jerome Borde is currently Sector Head – Automotive. After University, he joined McEnearney Business Machines (MBM) as a Marketing Representative in 1986 and then went to ABEL as their Export Manager in 1988. He then joined ANSA Automotive as the Divisional Manager in 1989 and was appointed General Manager of Class Motors in 1994. After 9 years, Jerome was appointed Managing Director of ANSA Automotive in 2003. He has served on many Boards including MBM, MQI and ANSA Chemicals. Currently Mr Borde sits on the Board of the National Energy Skills Centre (NESC). He is currently President of the Automotive Dealers Association of Trinidad & Tobago (ADATT). Jerome has a BSc from the University of Florida and an MBA from the Arthur Lok Jack Graduate School of Business.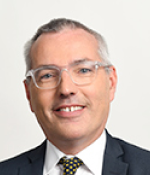 Peter Hall
Beverage Sector Head
Mr. Peter J. Hall is the Sector Head of Beverage with the ANSA McAL Group of Companies. Prior to his current role, Peter was President of Dean & DeLuca Consumer Brands in New York. This followed a decade with HEINEKEN which included roles as General Manager of License Markets and SVP of Sales and Marketing for the Americas Region. He has also worked with Treasury Wine Estates (Beringer), Diageo and Marakon Associates. Peter holds a Bachelor's Degree from the University of Melbourne and Master's from Cambridge University, England.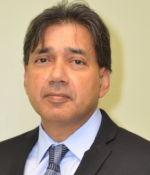 Fazal Arman
Distribution Sector Head
Mr. Fazal Arman is currently Sector Head of Distribution with the ANSA McAL Group of Companies. He is also on the Boards of Alstons Marketing Co. Ltd., ANSA McAL (Barbados) Ltd., ANSA McAL Trading (Guyana) Limited, Bryden Stokes Ltd., and Tobago Marketing Company. Mr. Arman has over 25 years' experience in distribution, sales and marketing. Prior to joining the Group, he was a Senior Multinational Executive at Johnson & Johnson, responsible for the Caribbean markets. Mr. Arman has a BSc in Industrial Management from the University of the West Indies.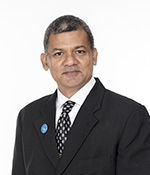 Andy Mahadeo
Manufacturing Sector Head
Mr. Andy Mahadeo is a Mechanical Engineer by profession and a member of both the Association of Professional Engineers and the Board of Engineering of Trinidad and Tobago. He started his professional career in the Energy sector working for both local and international oil service companies before joining the ANSA McAL Group in 1994. During his time with ANSA McAL, Andy successfully progressed through the ranks of Maintenance Engineer to Operations Manager and then on to Managing Director of ANSA McAL Chemicals Ltd. Throughout his career, he has been able to consistently demonstrate the creativity, energy, passion and focus on people basics that are the hallmarks of the Group's core values.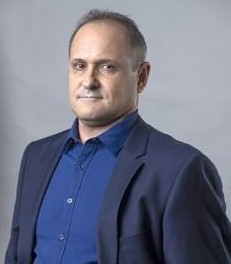 Christian Llanos
Construction Sector Head
Joseph Rahael
Managing Director
Mr. Joseph Rahael is the Managing Director – Real Estate at ANSA McAL Limited. Reporting directly to the Group CEO, the role represents a critical addition to the Group's Executive Leadership team, with specific focus on the real estate and properties portfolios. After graduating from The Wharton School at The University of Pennsylvania, Mr. Rahael worked extensively in the field of real estate development, gaining twenty-five (25) years' experience in both real estate development and property management, locally and regionally. Joseph joined Amera Caribbean Development Limited in 2002, and as Managing Director, had key responsibility for the planning and completion of some major development projects inclusive of: Price Plaza Chaguanas, South Park, The Renaissance at Shorelands, and Briar Place, St Clair. Since 2017, he has been an Independent Real Estate Developer and Consultant, providing consultancy and advisory services on real estate opportunities within Trinidad and Tobago and the Caribbean. Mr. Rahael has overall responsibility and accountability for the operation and management of the ANSA McAL Real Estate division.
Gillian Beckles
Head of Group Supply Chain
Gillian Beckles comes to the Group with an extensive background in Supply Chain Operations that includes Procurement, Operations and Logistics Management. She is no stranger to the Group. Early in her career, Gillian worked at Carib Brewery in Quality, Planning, Procurement & Logistics. During this time she attained the Chartered Institute of Purchasing and Supply certification in 2007 and was promoted to the role of Purchasing Manager, and then to Regional Supply Chain Manager. In 2015 Gillian attained her Master of Business Administration, in the same year she was promoted to the role of General Manager, Logistics. Her professional growth continued outside of the Group, as she moved into the roles of Head of Operations and Supply Chain with VEMBEV (a division of Caribbean Distribution Partners Ltd.), formerly Pepsi Cola Trinidad Ltd. and then Executive Manager, Caribbean Operations for Upfield (Dutch based company). ANSA McAL now welcomes Gillian to lead the Group's Supply Chain. Her responsibilities will include the management of the Group's overall Supply Chain operations, with major roles in demand and supply planning and logistics. Additionally, she will oversee the service delivery and operations of the legal entities within the Services Sector, this includes ANSA McAL USA and Alstons Shipping, as well as the Group's Supply Chain.
Karrian Hepburn Malcolm
Managing Director, Guardian Media Limited
Dr. Hepburn Malcolm holds a Doctor of Management (D.M.) in Organisational Leadership (DMOL) from the University of Phoenix, an MBA in General Management and a double major in Management Studies and Public Administration from the University of the West Indies (UWI), Mona Campus, Jamaica. She completed international professional training in the areas of Investments, Asset Management, Retail Banking, Business Support Services, Audit, Credit Risk Management and Operations Shared Services and is certified in Change Management from Prosci Canada. She is a Licensed Broker with the Trinidad and Tobago Securities and Exchange Commission (TTSEC) and was a Licensed Trader with the Trinidad and Tobago Stock Exchange (TTSE). She was also the holder of a Mutual Funds License from the Institute of Canadian Brokers. Her leadership roles span between Jamaica and Trinidad and Tobago and is evidenced by a brilliant career of over 19 years. A Jamaican native, she moved to Trinidad in 2011 and assumed the position of General Manager of Scotia Investments Trinidad and Tobago. From March 2011 to October 2015, she had oversight of the Private Client Group operations, building the investment subsidiary and administering the launch of two local mutual funds. During the period 2015 to 2017 Dr. Hepburn Malcolm worked in Scotiabank Trinidad and Tobago Ltd.'s Retail Banking and honed her skills related to branch, Financial, Customer, Compliance, Operational and People operations. For approximately 5 years (2017 – 2022) Dr. Hepburn Malcolm undertook the role of Vice President, Sales and Service at the Trinidad and Tobago Unit Trust Corporation (TTUTC) with responsibility of executive oversight for customer relationships, service touchpoints and was instrumental in driving national and regional sales expansion initiatives in new markets. Dr. Hepburn Malcolm's further list of accomplishments includes entrepreneurship as Co-founder of Islandgigs.com, an online platform that connects those hosting events with Caribbean service providers in the entertainment and event industries. She is also a current Board member and Treasurer of the International Women's Forum of Trinidad and Tobago (IWFTT).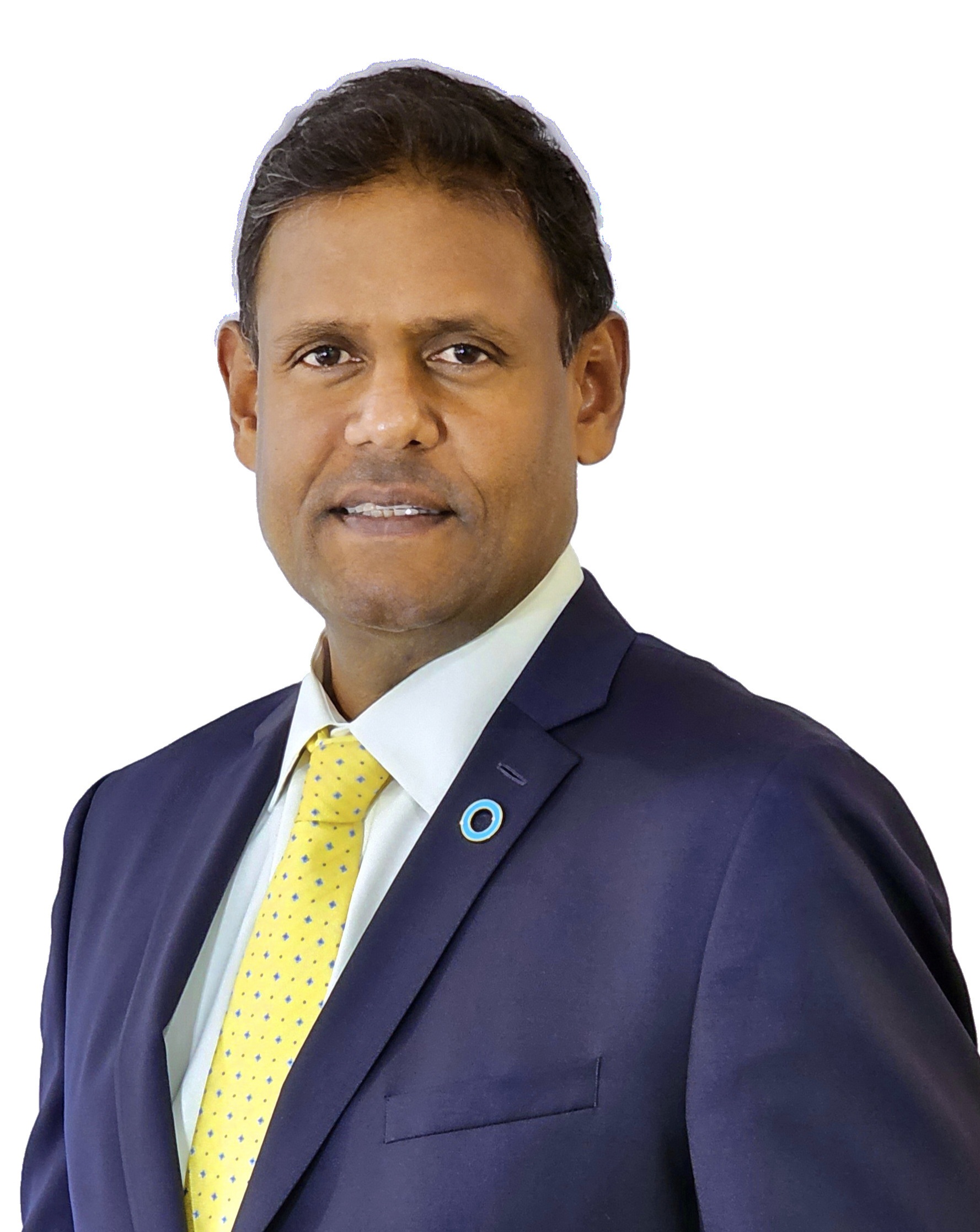 Musa Ibrahim
Managing Director – TATIL & TATIL Life
Mr. M. Musa Ibrahim oversees all the ANSA McAL Limited Group's P&C, Life Insurance and Reinsurance business operations in Trinidad & Tobago, Barbados and St. Lucia. Musa joined the ANSA McAL Limited Group in 2003 in ANSA Merchant Bank Limited (AMBL) as Chief Financial Officer. In 2006, he left Banking as Finance Director and moved into the Insurance Sector as Executive Director of Trinidad & Tobago Insurance Limited (TATIL) and was simultaneously appointed to the Board of TATIL Life Assurance Limited (TATIL Life). He was appointed as Managing Director TATIL in 2011 and was then appointed Managing Director of both TATIL and TATIL LIFE in 2021. Over the past three years, TATIL has expanded its footprint in both Barbados and Trinidad, having acquired Trident Insurance Company Ltd. in Barbados in 2021 and acquired COLFIRE in 2023. Musa has built a solid 27 year career entirely in the Financial Services Sector of Trinidad & Tobago specialising in P&C, Life Insurance and Merchant banking. In addition to sitting on the Boards of the companies he heads, Musa holds many Directorship positions. He also oversees the TATIL and TATIL LIFE's major sustainability initiative focusing on "People and Communities" under the banner Diabetes: A Family Concern.
Kathleen Galy
AG. Managing Director – ANSA Bank Limited
Mrs Galy began her banking career more than 20 years ago at Credit Suisse First Boston in Miami having gained a BA in Economics from the University of Texas. She joined ANSA Merchant Bank (AMBL) in 2003, heading the lending portfolio, and managing the marketing and corporate communications for the Financial Services Sector. She spent 15 years at AMBL, for 14 of which she was an Executive Board member. In 2008 she was appointed a director at ANSA Motors. After completing her Executive MBA at Arthur Lok Jack School of Business, she was appointed Managing Director of Standard Distributors in 2017. Mrs Galy joined the new ANSA Bank as Head of Retail and Commercial Banking and is a founding member of the ANSA Bank board. In June 2022 she rose from her role as Head of Retail and Commercial Lending at ANSA Bank to Acting Managing Director. Mrs Galy is passionate about helping her customers solve their life challenges.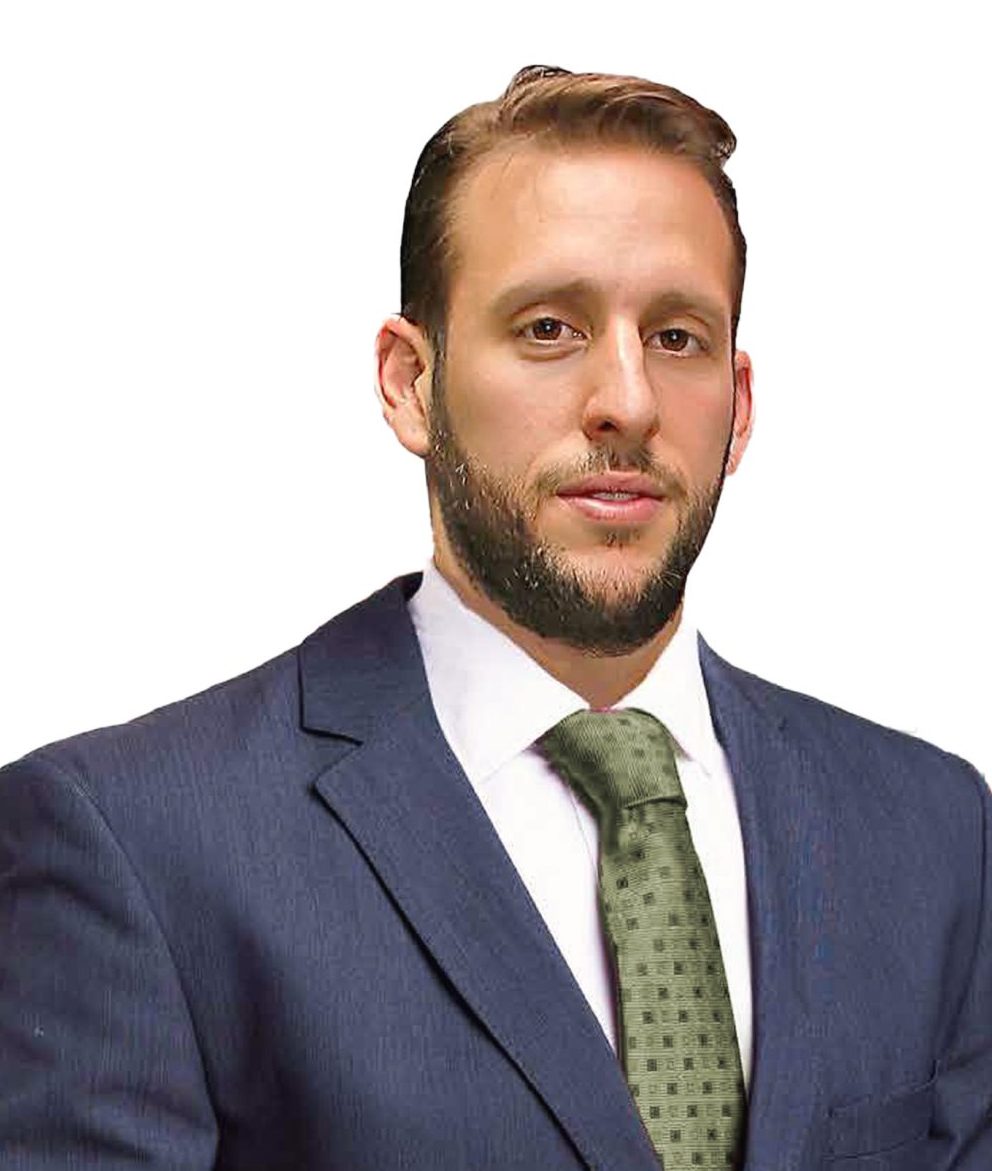 Nicholas Sabga
Managing Director – Standard Distributors Limited
Mr. Nicholas Sabga, with an LLB Honours degree from Newcastle University and an EMBA from the Arthur Lok Jack Global School of Business, currently serves as Managing Director – Designate at Standard Distributors Ltd (SDL). With over a decade of experience at the company, notably within the Media Sector from 2011 to 2018, he specializes in brand development and product expansion, having driven growth for various media brands and achieved operational excellence at Guardian Media Ltd (GML). In his recent role as Head of Digital Transformation from 2020 to 2022, Mr. Sabga played a pivotal role in developing the Customer Centricity Model, laying the groundwork for a comprehensive Digitization Strategy to enhance digital capabilities across Group businesses.