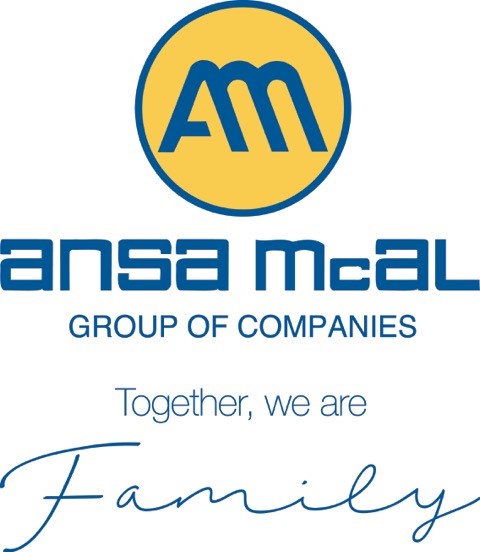 In this historic year that the Group celebrates its 130th year, it gives me great pride to present my 13th report as Group Chairman and Chief Executive particularly as growth, performance and value creation are again predominant themes. At the core of the Group's resilience and success is a business built on hard work, team collaboration and a fanatical focus on the fine details in everything we do. The fact that your Group can report a 4% growth in top-line revenues at bottom-cycle economic conditions is evidence of this and the sustainability of our business model.
When the world was talking about economic hardship and recession, our people were focused on the opportunities and found growth in every sector – the award of the BMW dealership, acquisition of the minority position in our Barbados businesses, new healthcare lines' acquisition of the Trimart chain of supermarkets in Barbados, acquisition of new distribution brands, increase in export sales, start-up of a new vinyl window production line and an MOU to pursue a renewable energy project in Guyana.
Also, during the past three years, we have re-invested over $300 million to build a world-class clay block plant, invested in technology by installing a cutting edge ERP system and upgraded our manufacturing sector – all of which will contribute to future growth and delivering enhanced value to our shareholders.
In fact, over the past two years, Shareholders who would have invested in the AMCL stock at the start of 2010 would be pleased to note that the total returns were 33% and with a five year return of 37%.
Yet, we continue to be restless, constantly looking for opportunities to improve performance. On September 3, 2011, the extended leadership team – some one hundred and fifty members from all our companies, locally, regionally and the U.S.A. came together in Trinidad and declared a renewed focus and commitment to growth. We simply call this declaration "a leap of faith" – each Sector Head, CEO, MD and GM committed to a three year goal of growth and performance based on three pillars measured by a set of KPIs. This is an expression of three basic pillars which underpin our strategies and influence our actions in the future, namely (i) getting the people basics right; (ii) acting like an entrepreneur and (iii) excellence in execution.
It is a tangible commitment that binds each manager in every company across the region to the same aspirations. Everything we do will be measured against achieving our targets in these three areas.
We recognize that a Group such as ours with regional scale and reach has a duty of social care in the communities in which we operate. Over the past five years, we have invested $10 million towards sustainable community projects and sponsorships in the areas of sport, education, the arts and culture.
We take particular pride in the sponsorship of the Anthony N. Sabga Caribbean Awards for Excellence which recognizes indigenous excellence in fields of Science and Technology, Arts & Letters and Public & Civic Contributions. To-date, we have contributed $6 million towards the Foundation and recognized 13 Caricom Nationals in Trinidad and Tobago, Guyana, Barbados, Suriname, St Lucia etc.
OUR PEOPLE
At ANSA McAL, we recognise that it is the talent and strength of our people that continues to be the foundation on which we grow the business. This year our Human Resource Director, Mrs. Teresa White-Driver who has been a member of the Parent Board for 5 years, took up an Executive role within the Group at the start of 2011 and will report to you on some of the progress made in developing and streamlining our Human Resources strategies and structures.
We remain committed to not only to recruiting and rewarding the best people but to growing talent at home providing a clear pathway to upward mobility within the Group.
In 2011 David Inglefield returned to Trinidad after serving as President/CEO of ANSA McAL Barbados for four and a half years to take up the role of Sector Head for the Retail, Services & Media Sectors. Mr. Nicholas V. Mouttet, replaces Mr. Inglefield as President/CEO of ANSA McAL Barbados and as a director on the ANSA McAL Limited Parent Board. I wish to thank Mr. Inglefield for his diligent contribution to our business during his tenure in Barbados. In welcoming Mr. Mouttet to the Parent Board I also wish to advise that both Mr. Mouttet and Mr. Inglefield as senior executives remain part of the Executive Committee to the Parent Board. Further, I wish to thank Mrs. Judy Y. Chang who has opted not to be re-elected as a non-executive Director of the Parent Board in 2012, for her valuable contribution to the Board over the last four years.
We also welcome Mr. Nigel Romano as the Sector Head for Financial Services and thank Mr. Ray A. Sumairsingh for the significant contribution to the Financial Services Sector and congratulate him on his appointment as Sector Head- Automotive. Mr. David Sabga, formally Sector Head – Automotive, remains the Deputy Chairman of ANSA McAL Limited and now assumes the role of Managing Director of Anthony N. Sabga Limited. Congratulations to Mr. Andrew Sabga on his election as President of the Trinidad & Tobago Chamber of Commerce.
I also wish to congratulate Dr. Anthony N. Sabga, Chairman Emeritus and founder of our Group on his receipt of the country's Highest National Award, the Order of the Republic of Trinidad and Tobago. Dr Sabga attributes the achievement of this honour to the people who have worked together with him over the years to grow and develop the Group in to the successful organization that it is today.
As you read this report, the people of ANSA McAL have already started writing the performance of 2012. I feel privileged to head an organization as diverse as we are and proud of the accomplishment of our people. We have embarked on a new journey and have taken a Leap of Faith and I am confident that your Group will continue to grow and deliver superior returns in what is still a tough trading environment.
In closing let me also take this opportunity to thank our Parent Board members and my Executive Team for their support and dedication to our shared goals and the achievements in 2011.
A. Norman Sabga
Chairman & Chief Executive