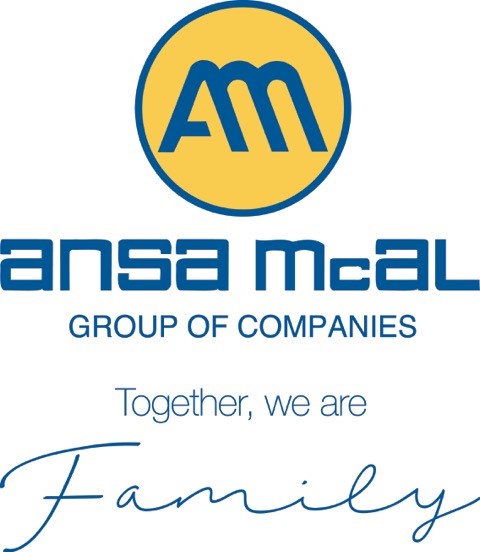 Report OF THE GROUP CHAIRMAN AND CHIEF EXECUTIVE
A. Norman Sabga, LLD (Hon.) UWI
Group Chairman and Chief Executive
2015 was an interesting and successful year for the Group. As usual there were challenges but we have come through this financial year stronger and with good momentum. Though the economic climate remains uncertain, your Group, with a solid 135 years behind us, will continue to expand our national and regional footprint and we will enhance our brand by focussing on improving our overall service delivery, promoting and recognising employee excellence, attracting top talent from across the region and the globe and harnessing relationships with key stakeholders.
In the past year, the Group benefited enormously from the trust and dedication that our stakeholders extended to each member company. In turn, the Group's image of strength, diversification and stability, of a recognisable and tradition-rich identity, augured well for our individual companies. The good results that we are able to present to you, our shareholders, in this report, are in no small part a consequence of the passion that exists in the Group to drive excellence.
FINANCIAL OVERVIEW
I am pleased to report that in 2015 ANSA McAL has for a third consecutive year delivered profit before tax (PBT) above the billion dollar mark and with revenues of over $6 billion, the Group has fared well and maintained a positive trend amid a challenging economic environment. ANSA McAL, a home grown Caribbean conglomerate, has shown that we have over the years been able to produce acceptable results even during challenging periods. Your Group achieved earnings per share (EPS) of $4.45, an improvement of 12% over the prior period and continues to have a robust asset base of over $13 billion.
Our balance sheet is strong and we shall be able to leverage our assets to their fullest potential during this coming economic period which will be rich in opportunity for your Group. During fiscal year 2015, all segments performed well. Operating profit increased by 10%, while Group finance costs (excluding financial services where their core business is raising funds via different instruments and incurring the costs thereof) declined by 7% to $5.5 million. The Group has done well to decrease its leverage ratios and achieve a gearing ratio, excluding financial services, of just under 1%. Our growth and investment strategies moving forward are well supported by these enhanced financial metrics. Our talented team of executives has done a stellar job of maintaining our competitive edge and continue to develop and improve our processes for added value and sustained growth.
MANUFACTURING, PACKAGING & BREWING SEGMENT
The manufacturing, packaging and brewing segment contributed $505 million to profit before tax in 2015, employing over 1000 people. Through this Segment, the Group is a diversified supplier of beverages, glass, packaging, chemicals, matches and construction products.

MANUFACTURING SECTOR HEAD
Andy Mahadeo
Manufacturing
ABS was able to grow sales volumes in clay blocks by 30% in 2015 by leveraging our new kiln to produce a significantly higher quality block at a lower cost to the market. Our Engineering Services continue to grow by winning and delivering on key contracts for marquee projects.
ANSA McAL Chemicals, produced over 3 million litres per month of sodium hypochloride (bleach) as well as chlorine gas and caustic soda. Export sales of packaged bleach increased in 2015 by 16% over the 2014 results with plant production exceeding nameplate capacity. In 2016, the export focus will be on developing the Central American markets, Haiti and the Dominican Republic.
ANSA Coatings invested in expanding plant capacity by 25% in 2015, which will translate into higher regional exports. Sissons extended its product line to introduce Texcote paints which have higher heat reflective properties resulting in lower wall surface temperatures and reduced cooling costs.
Trinidad Match, has successfully expanded the distribution of its products most recently to Puerto Rico and continued to lay the groundwork in 2015 to enter Central American and other non-CARICOM markets.
ANSA Polymer, invested in new blow moulding equipment, which will improve plant output and product quality. In 2016 there will be further investments in equipment to ensure the ability
to remain competitive and grow market share.

BEVERAGE SECTOR HEAD
Andrew N. Sabga
Beverage
2015 was a good year for the Beverage Sector, as all companies performed better than the previous year. Our brands continue to show positive growth throughout CARICOM.
Caribbean Development Co. Ltd./Carib Brewery Ltd. grew in all product categories (beer, stouts and soft drinks). During the course of the year we launched Heineken Light and Pola Light beers as well as Carib Radler, a refreshing ready-to-drink beverage made from beer and natural lemon juice. All three brands have exceeded sales expectations and have been well accepted
by the Trinidad and Tobago consumer.
Grenada Breweries Limited performed exceptionally well in 2015 with doubledigit growth in both sales and profitability. Performance was enhanced by exports to Trinidad showing that this company can benefit from its relationship with fellow Group companies. There were also increased sales to neighbouring islands within the OECS. All brands saw growth over the prior year. We are very optimistic for Grenada Breweries in 2016 as the Grenadian economy continues to recover and grow.
Carib Brewery (St. Kitts & Nevis) Limited had a record year in 2015 in both sales and profitability aided by exports to Trinidad and the continued growth of the St. Kitts and Nevis economy. We continue to build our brands within the OECS.
DCI Miami Inc., the importer of our beverage brands into the United States, achieved good results and was able to grow sales by 17% which resulted in significant PBT growth for the company.
Carib Glassworks Limited, has reinvested in a new state of the art furnace with the clear focus of rebuilding our exports within the Region. This is a challenging process as we strive to produce the highest quality product while still remaining competitive in a high cost market as Trinidad. However, we do believe that we will be able to regain market share.
AUTOMOTIVE, TRADING & DISTRIBUTION SEGMENT

AUTOMOTIVE SECTOR HEAD 
Jerome Borde
Automotive
The Group's Automotive Sector achieved a significant milestone in the year under review. For the first time, it delivered revenue in excess of $1 billion dollars in our Trinidad and Tobago operations, even though the overall market remained flat compared to 2014. However, we were able to grow our market share with our quality automotive brands of Honda, Mitsubishi, Ford, BMW/Mini, Jaguar/Land Rover, New Holland, Hyster and UTILEV in Trinidad and Tobago, and in Barbados, Ford, Mazda, Kia, and BMW/Mini. Our dominance in the truck and bus market, leading with our Fuso brand, was maintained in 2015, and Honda is on a continuing growth path that is in part triggered by the Honda CNG offering.
The introduction of some very exciting models, make us approach 2016 with great optimism. To be better prepared for any adjustments in the economy, we recently established in 2016 a Rental operation to compete in a segment in which we had not previously participated. In February 2016, we also opened our new centre in Chaguanas, the fastest growing municipality in Trinidad and Tobago, mainly with the view to enhancing service levels for our customers. These two propositions combined with an increased focus on providing quality and efficient service to our customers are expected to increase revenues for the Sector by as much as 10%.
As the Barbados economy recovers, our business there has also shown great strides and is poised for significant growth in 2016.

DISTRIBUTION SECTOR HEAD
José M. Nivet
Distribution
This Sector achieved double-digit growth over the prior year in terms of revenue and profitability. Improved performance in Barbados is especially encouraging against the challenging Barbados economy. Despite the decline of commodity prices we were able to still see growth in 2015. Our Distribution sector continues to attract new principals and exciting brands. We have invested in IT that will give sales staff an online Route Accounting link to their respective company, which will improve real-time information in their discussions with customers. We are introducing a new Warehouse Management System (WMS) which would considerably improve the logistical side of our distribution business and create a distinct competitive advantage.
INSURANCE & FINANCIAL SERVICES SEGMENT
The insurance and financial services segment provides services relating to life and general insurance, asset financing and merchant banking.

FINANCIAL SERVICES SECTOR HEAD
Chip Sa Gomes
Financial Services
The Sector increased its profit before tax to $285 million (2014: $272 million), attributable to the results of TATIL, Tatil Life and ANSA Merchant Bank Limited. Consolidated Finance Co. Limited incurred losses in 2015, mainly due to a failed commercial loan and the Mutual Fund segment suffered some unrealised losses on securities with energy and commodity exposure. ANSA Merchant Bank had another year of very commendable performance in capital markets, arranging and syndicating several billion-dollar deals. The Bank's vehicle finance portfolio also remained the significant contributor to its core earnings.
TATIL's profitable underwriting continued in 2015. Sluggish investment returns constrained what would otherwise have been an even better bottom line in 2015. In Barbados, TATIL converted Brydens Insurance Inc. from an agency to a branch. We maintained the branding and the market embraced the change to the more simple and direct delivery model. In the latter half of 2015, TATIL launched a number of successful marketing initiatives aimed at building market share in the highly competitive insurance market, which will reap benefits in the year to come.
Tatil Life's overall profitability was up in 2015. While the life insurance segment still has to deal with a level of volatility in the predominant investment portfolios that dampens profitability, your Group remains committed to the industry and we see several opportunities for growth with controlled risk. We are actively transforming what is inherently a long term business, but we do expect to see some positive results in the short and medium term.
One of those opportunities is to increase cross-selling among the various customer groups within the Sector, and also within the ANSA McAL Group–the latter being one of the internal advantages that a conglomerate, particularly one as diversified as ours can bring. The leadership team of the Financial Services Sector has set success in this area as one of its strategic goals for 2016.
MEDIA, SERVICES & PARENT COMPANY SEGMENT
The media, services and parent company segment includes print, radio, television, retail, shipping and corporate services. Sectors encompassed in the segment are Media, Services, Retail and Barbados.

MEDIA SECTOR HEAD
Teresa White
Media
Our media operations, through Guardian Media Limited, have also performed strongly in 2015, with income before taxation growing by 9.7% to $48.9 million and revenue growing by 7.5% compared to the previous year. These favourable results are largely attributable to elections advertising revenue.
In 2015, GML started a number of important initiatives targeting growth: the creation of the Big Board Company to explore the growing digital billboard market in the country, the acquisition of a media operation outside Trinidad and Tobago through the launch of our newest radio station, Mix 90.1FM in Guyana, the completion of our move away from the AM frequency with the launch of Sky 95.5FM with the best in inspirational music and talk, further investments into technology upgrade through modern radio equipment and the commissioning of a new print production process that will be critical to improve the quality of the Guardian and generate substantial operational savings.
Last year was also a momentous time in the history of Trinidad and Tobago's oldest and most respected newspaper in circulation when the Guardian's newsroom joined its printing operations at the paper's new site in Chaguanas. The courageous decision to move the Guardian's operations from its historical home in Port-of-Spain to a more central location is key to assisting us in improving the coverage of what is happening beyond the capital, especially as Chaguanas and San Fernando continue to build their economic and social importance to the nation. We also launched a brand new publication, Tobago Today, to strengthen our coverage of what matters to Tobagonians.
The Guardian Media Group continues to improve the quality of content and is actively developing strategies to be well positioned to take advantage of all growth opportunities in an ever-increasing digital world. This, together with a clear proposition to consumers and advertisers of what our brands stand for and a more integrated multimedia operation, should help Guardian Media Limited ride the current period of economic adjustment and emerge stronger than ever.

SERVICES SECTOR HEAD
Ian C. Galt
Services
MBM produced a solid performance in 2015. The company's objective was to develop the culture of a more "engaging" organisation, and progress was unquestionably made on this front. MBM was able to double market share for Canon products. MBM also qualified as a Dell enterprise partner and was recognised as a Gold partner by Oracle, the second-largest software company worldwide. Additionally, MBM earned one of just two partnerships awarded by Cable & Wireless (C&W) in Trinidad. As a C&W Solutions Provider Partner, MBM was able to compete and win some significant contracts in the security market.
In 2015, Alstons Shipping Limited (ASL), had a successful year as a result of our focus on customer service and growth in the area of ocean air freight. In April 2015, ASL was successful in securing the agency appointment of Hapag Lloyd/CSAV, the fourth-largest container line in the world, which enabled it to secure competitive rates and compelling value added services. ANSA
McAL Group volume and economies of scale enabled ASL to offer highly competitive freight rates to both Group companies and third party clients—another internal advantage that a conglomerate can leverage.
In 2016, we continue to invest in IT systems which would further improve service to our clients and principals. ASL will be located at the ANSA McAL compound in Chaguanas where there will be a new deconsolidation warehouse which will allow the company to service third-party customers.
ANSA Technologies, The performance improved significantly in 2015. In January 2015, ANSA Technologies achieved a significant milestone when the company was awarded a dredging contract from
the Port of Antigua & Barbuda to conduct maintenance dredging, which is critical to the country's tourism Sector. ANSA Technologies delivered the project in conjunction with Boskalis, a highly reputable dredging company based in the Netherlands. The project was completed on time and within budget and in accordance with international quality and HSSE standards.
In November 2015, ANSA Technologies was awarded STOW certification for two years, an investment that will ensure that the company continues to deliver worldclass service to its client base.
In December 2015, ANSA Technologies became an authorised distributor of Victaulic products for the Caribbean region. These products are used in the Fire Protection, Power Generation, Oil
& Gas, Maritime, HVAC and Municipal & Waste Water Segments of industry.
ANSA Technologies is on track to further improve its product lines and service levels to clients. The company was commended and received high praises from several key clients in the Pt. Lisas Industrial Park for its excellent turnaround times for projects. The company continues to invest in its people ensuring that its workforce has the necessary skills to meet and exceed
the expectations of its growing local and regional client base.
Brydens Xpress, a major supplier for office supplies in Barbados, and Brydens Retail Inc. both performed well in 2015 and were able to deliver on all budget commitments. These encouraging results were mainly due to the companies' excellent customer service and the development and introduction of new products. Brydens Xpress and Retail increased its promotional activities as well as some visual store enhancements in 2015.
Additionally, both companies have embarked on the use of social media to deliver on new product introductions and other marketing initiatives in 2015. This trend will be used increasingly in 2016 to continue the growth of the businesses.
Retail
Standard Distributors in Trinidad and Tobago achieved double digit growth in both sales and profit in 2015. The company ushered in a new era with the relocation of its Head Office to
the ANSA McAL compound in Chaguanas in a very spacious and modern environment. The renovation upgrade of our branches in Trinidad and Barbados continue into the new year. Standard will also invest in IT and new service facilities in 2016.

PRESIDENT & CEO OF ANSA McAL BARBADOS
Nicholas V. Mouttet
Standard Barbados was able to increase sales by 9% over the prior year. The new store in Wildley has proved to be a good decision and in April 2016 we opened a new branch in Norman Centre in Bridgetown.
Trimart continued to be affected by difficult trading conditions and we are currently evaluating whether the Group should increase its investment in the supermarket business or whether it should divest.
Barbados
The Barbados macroeconomic situation seemed to stabilise in 2015 with modest growth of 0.5% and no real inflation experienced. This was due to a strong performance by the Tourism Sector, which grew by 5% on the back of a 14% increase in arrivals, which translated into unemployment dropping from 12.3% to 11.8%. However, this was dampened by negative growth in all other sectors such as a 3% drop off in construction activity, and by a reduction in disposable income as a result of an expansion of the VAT regime and elimination of the few remaining personal income tax deductions.
While this resulted in continued pressure on consumer spending and a drop-off in ANSA McAL Barbados' top line by 3.2% versus 2014, skillful management of the business resulted in an increase in the company's gross profit margin by 2%. Expenses fell by over 3%. This ensured that profit before tax in 2015 grew by 7.7% over 2014, taking ANSA McAL Barbados to its highest levels of profit since the start of the international financial crisis in 2008.
The company's improved profit performance also ensured that besides being debt-free in Barbados, it was able to repay over Bds$3 million in loans to its Trinidad parent company. This positive trajectory is expected to continue in 2016, spurred on by a continued strengthening of the all important Tourism Sector, signs of which ANSA McAL is already seeing early in the New Year, and supported by the first IMF growth projection of 0.8% for Barbados in many years. With the business on a sound footing, enabled by strong organisational management during the past few years of poor economic performance, the company's attention can now be focussed on growth of the top line to take advantage of an improving environment and increased opportunities in 2016.
WE ARE BETTER TOGETHER
Great employees make a great business and our Group's legacy is as much about the progress of our people as it is about our commercial success. Cultivating future leaders is part of our long range planning which is why I am especially pleased about the ANSA McAL Champions Development Programme, an initiative of the Group HR Department. It is the first long-term internship programme for the Group. Eight successful University of the West Indies applicants are now immersed in a dynamic, entrepreneurial environment at various subsidiaries. They get to make their mark from the earliest stages of employment within the Group. We have always maintained that the strength of the Group resides in our people and these young champions have invested in their education and now we are investing in them.
With our 6000 strong employees of diverse ethnic and social backgrounds, we are proud to be able to provide an equal employment opportunity workplace. During the Group's 2015 long service awards ceremony, we celebrated over eight thousand, seven hundred and sixty years of collective service as over 325 employees were recognized for their contribution. In addition, 9 Sector Performer winners representing Automotive, Beverage, Distribution, Financial Services, Manufacturing, Media, Retail, Services and one winner from Corporate Services, were acknowledged in front of a crowd of over five hundred persons.
Your Group is committed to building the countries in which we operate while growing our businesses. We aim to continuously improve our level of social and ethical responsibility. We recognize the importance of minimizing our environmental impact and are committed to the continual development of our environmental platform across our business chain. We are proud of the fact that we were a pioneer in the recycling industry in Trinidad and have continued to be the largest recycler of glass for the last 60 years. As a Group, we continue to explore ways of becoming a more sustainable provider.
Significant value is created through initiatives supported by the ANSA McAL Foundation, the Guardian Neediest Cases Fund and the Anthony N Sabga Caribbean Awards for Excellence, which celebrated its tenth year with the introduction of a new category of award focussing on Entrepreneurship, a longstanding wish of patron, Dr. Anthony N. Sabga. It remains the most noteworthy philanthropic initiative by a Caribbean organisation. So far, 27 laureates from across the Caribbean diaspora have been named and honoured. The total money in prizes disbursed amounts to TT$12 million dollars. The Eminent Persons Selection Panel of the Awards is now chaired by Sir Shridath Ramphal. We regretfully lost one of our members, Sr. Paul D'Ornellas in early 2016. Her contribution to the Panel was invaluable and she will be greatly missed.
Founded in 1934, the Guardian Neediest Cases Fund which is administered by a Board of Trustees has as its main objective providing relief to persons in distress or in need. Apart from this, the Group assists a range of community based NGOs in achieving their fundraising goals. Our reach extends beyond our national borders as seen when we did not hesitate to send supplies to Dominica, which was ravaged by the effects of tropical storm Erika. One of the most memorable moments in 2015 occurred in October when I humbly accepted, on behalf of the ANSA McAL Group, the conferment of an Honorary Doctor of Laws from the University of the West Indies. I said to the graduands then, "To be a Leader is not to have a huge position. To be a Leader is to see your job as a chance to inspire the world, no matter what that job may be." Those words still act as a source of inspiration to me and I am incredibly grateful to UWI for the honour.
As is customary, I wish to acknowledge the support and contribution of all of the Directors who sit on the parent and subsidiary boards in the Group. I also wish to thank the Group's
Executive Team for providing excellent advice, guidance and support during the year and our dynamic workforce for their effort in propelling us to achieve the results. Thanks also go to Mr. Gerry Brooks, ANSA McAL's former Group Chief Operating Officer, who retired from the Board and the Group in April 2015. We sincerely thank Mr. Brooks for his contribution to the Group.
Many career paths were advanced within the Group over the past year, as we develop our skills and add new talent. At the top level we congratulate Mr. Ian Galt, who was the Group's Chief Information Officer, on his appointment as Sector Head – Services; Mr. Jerome Borde, who has been the Managing Director of ANSA Automotive for many years, on his appointment as Sector Head – Automotive, replacing Mr. David Sabga, who remains as Deputy Chairman; Mr. Andy Mahadeo, who was the Managing Director of ANSA McAL Chemicals, on his appointment as Sector Head – Manufacturing; and Mr. Andrew Sabga, Sector Head – Beverage, on his appointment as Deputy Chairman.
As we usher in ANSA McAL's 135th Anniversary in 2016, we should reflect proudly upon our history and involvement in every sphere of development in Trinidad and Tobago, the region and beyond the boundaries. In the past year, we took many bold steps in executing our strategies and we are excited about the journey ahead. We are confident that what we have put in place, the organisation we have designed, the exceptional talent we have and the services and facilities we are creating have us well-placed to deliver growth and shareholder value, long into the future. We will continue to be disciplined in driving our performance in the line of profitable growth and resource efficiency.
I would like to extend my special thanks to all our employees for their dedication and achievements as well as our trading partners, customers and suppliers for their continued support. What we achieve as a team, is the basis of our success, which is why we are better together.Our best days are still ahead.
A. Norman Sabga, LLD (Hon.) UWI
Group Chairman and Chief Executive