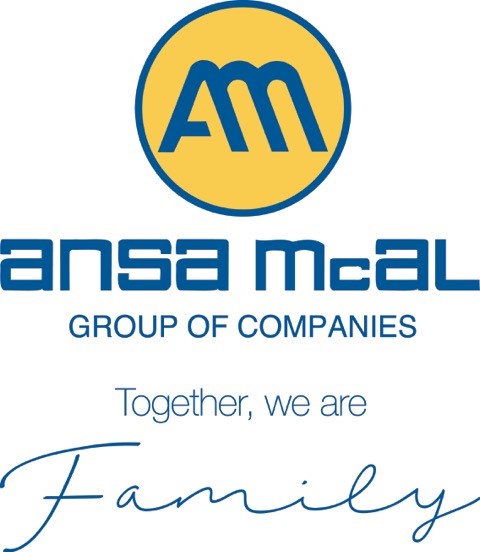 2006 Laureate meets with ANSA McAL Executive
Laureate Visit: from left, Gerry C. Brooks, ANSA McAL Group Chief Operating Officer holds the attention of David G. Inglefield, Group Marketing Director & Sector Head- Distribution; Professor Terrence Forrester, 2006 Laureate, Science & Technology; Dr. Anthony N. Sabga, Chairman – The ANSA McAL Foundation and A. Norman Sabga, ANSA McAL Chairman & Chief Executive.
2006 Laureate of Science and Technology, Professor Terrence Forrester visited ANSA McAL's corporate offices, to meet Dr. Anthony N. Sabga, Chairman – The ANSA McAL Foundation and Executive Members the ANSA McAL Parent Board to hold discussions on the potential and future role of the Laureates.
Professor Forrester (BSc., MSc., PhD., D.M.) was made an Anthony N. Sabga Caribbean Awards for Excellence Laureate in October 2006 for his outstanding contribution in the field of Science and Technology. His initial work was with the Tropical Metabolic Research Unit (TMRU). Following this he spearheaded the formation of the Tropical Medical Research Institute, which merged the TMRU, the Sickle Cell Research Unit, the Epidemiology Research Unit at Mona, Jamaica and the Chronic Disease Research Unit in Barbados, thus unifying four research units, across three campuses of the University of the West Indies.
His major research focus has been on the cause of hypertension and other cardiovascular diseases. He has examined the risk and impacts of obesity; metabolic programming of early life and the constraints on fetal growth; and understanding the economic implications of chronic diseases and their interventions.
The Anthony N. Sabga Caribbean Awards for Excellence (ANSA Caribbean Awards) is set to become the Region's leading recognition programme. The ANSA McAL Foundation launched this Awards Programme in October 2005. In the inaugural year, three awards were made in October 2006. Click here for more
The ANSA McAL Foundation was created by a merger of the ANSA Foundation, formed in 1986, to assist charitable causes and the McAL Foundation, formed with similar aims in 1981. The merger was effected on November 17, 1993. Click here for more