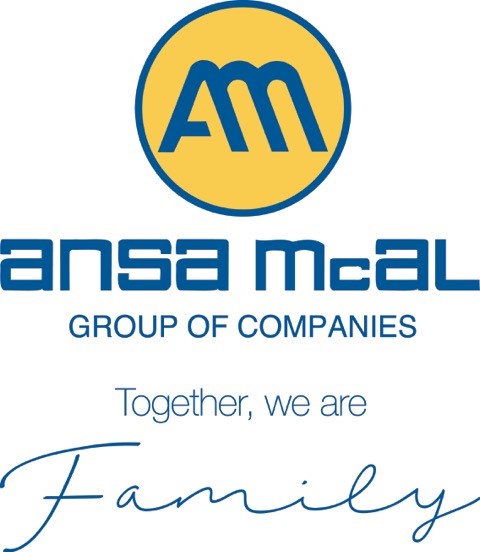 ABEL Air Conditioning Division Launches SilenTech
From Left: Robin Maharaj, ABEL Air Conditioning Sales/Technical Manager; Nery Marrero, Carrier Territory Manager – Caribbean Region; Nicholas Mouttet, ABEL Managing Director.
Walking through a mist filled tunnel, attendees entered a silent, white world… the world of Carrier SilenTech Air Condition Units.

Held on October 17th at the St. Andrew's Golf Club, a wide cross section of air conditioning specialists and other members of the construction sector, including architects and contractors witnessed the introduction of two of the latest items in the air conditioning field, as well as to view the Carrier standby home generators at work.

Cooling the room were the latest air conditioning units offered by Carrier – the SilenTech Units. Powering all the electrical items used that night including the air conditions, sound system and lighting, was the Carrier Generator.

Nicholas Mouttet, Managing Director of ABEL Air Condition Division, a part of the ABEL / Bestcrete Divisions, noted that this launch marked the continuation of a successful relationship forged between ABEL Air Condition Division and Carrier – a relationship which began when the Air Condition Division fell under our sister company Burmac, and was passed to us in 2005, when the Air Condition Division came under the umbrella of ABEL / Bestcrete.

He further note that recognizing the buoyant construction climate, including Government's aggressive developmental programmes, both ABEL and Bestcrete embarked on a path of continuous growth to ensure that the products we offer not only continue to meet the expectations of our customers, but also to meet dependability in supply, particularly in this period of high demand.

ABEL Air Conditioning Division offers a full range of Carrier residential and commercial air condition units of which these new products will form a part of.

The Carrier SilenTech system is quiet, elegant and efficient with innovative features for your convenience. Experience the calm and purified environment that SilenTech can create in your home. You can enjoy the beauty of silence with SilenTech.

Carrier specializes in creating customized home comfort systems tailored to your needs. Carrier's Automatic Home Standby Generator can help maintain your comfort and a relatively normal life during power outages by supplying a totally automatic backup power source to your home.

The Edge – Performance Series Thermostats…The exciting new Edge programmable and non-programmable thermostats feature state of the art technology that makes it easier for you to keep your home comfortable. Designed to be as smart – and smart looking – as any of the other electronics in your home, both Edge thermostat models offer the comfort options to fit your lifestyle.

For further information on any of these products, you can contact ABEL Air Condition Divison.