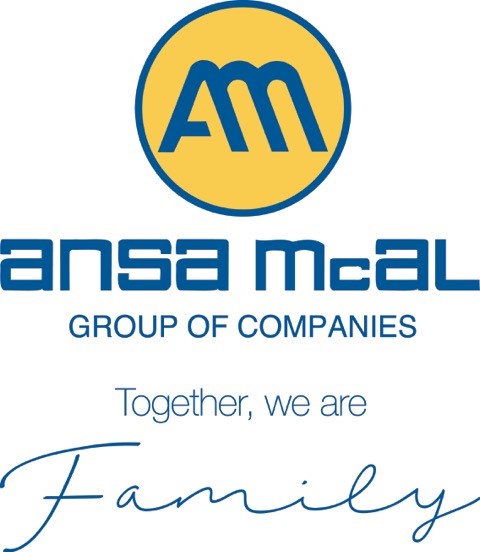 ANSA Chemicals celebrates partnership with ChemTreat Inc

Standing (left to right): Mr. Leighton Cowan – Business Development Manager (ChemTreat Inc.) and Mr. Andy Mahadeo – Managing Director (ANSA Chemicals Ltd.)
Sitting (left to right): Mr. Steve Hire – President (ChemTreat Inc.), Mr. Steve Leavell – Vice President International Sales – (ChemTreat Inc.) and Mr. Gerry Brooks – Group Chief Operating Officer, Sector Head – Manufacturing (ANSA McAL Group of Companies)

ANSA Chemicals Ltd., a subsidiary of the ANSA McAL Group of Companies, commemorated its business partnership with ChemTreat Inc. with a cocktail reception at the Hyatt Regency, on Thursday 18th October 2012.
ChemTreat Inc. is one of the largest and fastest growing specialty chemical companies in the industrial water treatment market in North and South America. ChemTreat creates customized industrial water management programs and they have expertise in a variety of industries, including automotive, beverage, chemical, food, fuel processing, metals, mining, power, pulp and paper, and textile.
ANSA Chemicals is the largest producer of bleach in the English speaking Caribbean with brands such as Clean & White, Supreme, Spotless and Trinchloro. They also produce and supply chemical products for water treatment plants, the food and the beverage sectors.
ANSA Chemicals is the exclusive regional partner of ChemTreat and they currently hold the exclusive rights for water treatment to the middle market, namely small to medium sized manufacturing companies, hospitals, breweries, hotels in the region. The partnership will provide chemicals and service for the treatment of cooling towers, boilers and effluent water in the above listed sectors.
The evening included presentations from the Sector Head of ANSA McAL's Manufacturing Sector, Mr. Gerry Brooks, ChemTreat's President, Mr. Steve Hire and Steve Leavell, VP International of ChemTreat. Industry giants from the local and regional beverage and manufacturing sectors were among those in attendance.
Corporate Communications
October 23, 2012