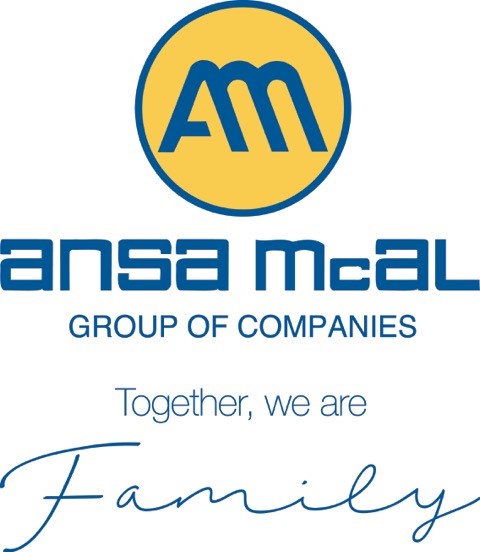 ANSA McAL Barbados gives back to the kids

President and CEO of ANSA McAL (Barbados) Ltd. Mr. Nicholas Mouttet and Director of PAREDOS Ms. Marcia Graham interacting with children in PAREDOS' Early Childhood Education programme

Parent Education for Development in Barbados (PAREDOS) has received a donation of educational games, toys, books and other equipment from ANSA McAL (Barbados) Ltd.
The organization said the gift would assist in the education of 140 children aged three months to four years who attend its early childhood education centre where the emphasis was on learning through play. Speaking during a news briefing on Wednesday at PAREDOS' Roebuck Street, St. Michael office, Director Marcia Graham said that the 12 year old centre had never had a major injection of new equipment.
"Every curriculum area has been given some sort of equipment that we can use," she said, noting that donations included musical equipment and art and craft supplies as well as materials to stimulate language development, mathematical skills and hand-eye coordination.
ANSA McAL has also donated items for a 'dress up corner' which will allow children to become familiar with the items used by construction workers, mechanics, doctors, dentists and other professions. Computers, printers and projectors are expected to be donated in the near future.
"The money that we make from our day care centre goes toward our community outreach programmes…so we will be able to sustain ourselves," Graham explained.
The President and Chief Executive Officer of ANSA McAL Barbados, Nicholas Mouttet, said the donation was only the beginning of the partnership between the two bodies. He noted that when his management team discussed the area of corporate social responsibility, they agreed to do something more focused and sustainable than simply donating money, as had been the case historically.
"While we were doing quite a bit of stuff, it was very disparate and not focused and we felt that we couldn't be everything to everyone and we needed to find causes that we could be concentrated on and bring more resources to bear and hopefully be more effective.
"As we went through that process we spoke about the areas that we thought we could make an impact in and one of those areas was trying to help young people," he explained.
Corporate Communications
April 03, 2013