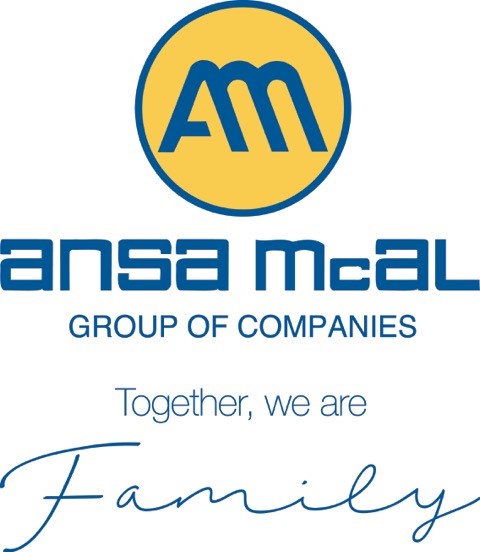 ANSA McAL Barbados supports 'Sail from the Heart'

From left: David C. Inglefield, President & CEO presents $10,000 cheque to Adrew Burke. Geoffrey Evelyn CEO -Stokes & Bynoe and Dr. Dorothy Cooke-Johnson were also present.
The demand for funding to support cancer related services in Barbados is increasing, further highlighting the need for more efforts such as that being spearheaded by sailor Andrew Burke, who set sail from the Careenage in Barbados, circumnavigating the island in a bid to raise $150 000 for cancer treatment. Mr. Burke moved $10, 000. 00 closer to his goal, thanks to a helping hand from ANSA McAL Barbados.

Burke accompanied by Dr. Dorothy Cooke-Johnson of the Barbados Cancer Society was presented with a $10 000 cheque by David Inglefield, President and CEO of ANSA McAL Barbados Ltd. Also attending the presentation was Mr. Geoffrey Evelyn, CEO of Stokes & Bynoe, a subsidiary of ANSA McAL Barbados Ltd. Inglefield said the company was thrilled to lend a helping hand to support Burke in his bid to raise at least $150,000 for the Barbados Cancer Society. Burke is one of Barbados' top sailors, boat designers and builders.

He was first diagnosed with brachial plexus cancer in 2003. Since then, despite undergoing an initial operation, radiation treatment and chemotherapy, his entire left arm and shoulder blade were amputated in 2005 in an effort to rid his body of the cancerous tissue. Recently he was diagnosed with cancer in his heart and has been undergoing treatment to reverse and control this. Through the funds raised via "Sail From the Heart", the Barbados Cancer Society is hoping to expand their human resources to better meet the needs of cancer patients throughout Barbados. The funds will be used to recruit a full-time Education and Welfare Officer and to expand the Client Services program.