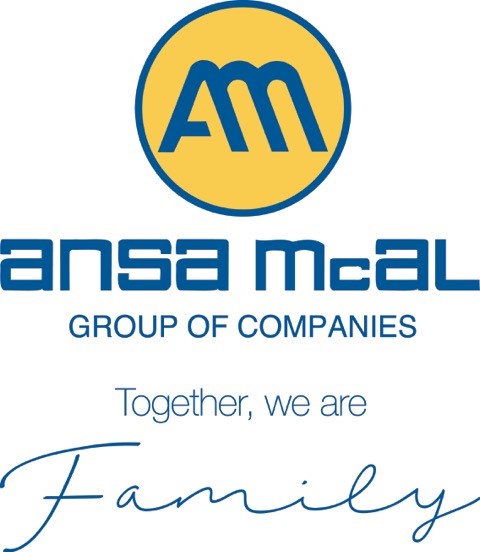 ANSA McAL delegation returns from Far East Trade Mission
Port of Spain – A two-member ANSA McAL team recently returned from the Government of Trinidad and Tobago led Trade Mission to the Far East.
Eximbank Reception (from left): Gerry Brooks, ANSA McAL Group COO listens closes with Kelvin Mahabir, ANSA McAL Sector Head- Manufacturing and Robert Tang Yuk of TYE (Trinidad) to a representative of Bharat Electronics (India).
ANSA McAL Group COO Gerry C. Brooks and Kelvin Mahabir -Sector Head, Manufacturing Sector traveled as part of a seventy member trade mission, led by Trade and Industry Minister, Kenneth Valley to explore new business opportunities. Mr. Brooks and Mr. Mahabir traveled from Trinidad to South Korea, China and India to develop new sources of raw materials and traded goods, explore new investment opportunities and to meet existing suppliers. Visits were made to various suppliers of raw materials in plastics, car manufacturers, air conditioning and fridgeration, Stops were made in the cities of Seoul – South Korea, Beijing and Shanghai – China, Mumbai and New Delhi – India. The trip took place between February 28 – March 14, 2007.


Mr. Brooks delivered the feature address on March 12, 2007, representing the private sector in New Delhi, India. In attendance was His Excellency Pundit Manahadeo Persad, High Commissioner to India – J.S. Sapra as well as members of Trinidad and Tobago's and India's Diplomatic Corp, and respected members of the Indian business community. In his address he highlighted the many cultural and business synergies between the two countries, stating that:

"….India, has played a pivotal historic and important role in the commercial and cultural fabric of Trinidad and Tobago. … The foundation for our relationship was laid decades ago with the advent of the several trade missions to India….and reciprocated by Indian delegations visiting Trinidad and Tobago…"


Essar House Cocktail Reception: Trade and Industry Minister (Trinidad), Ken Valley (far left), has the attention of Rajsingh Dungarpur (far right), President of the Cricket Club of India and Honorary Consul of Trinidad and Tobago in Mumbai; while Cornell Buckradee of TDC (2nd from left) chats with Gerry Brooks (2nd from right).
He highlighted Trinidad's strong economic climate, coupled with a well educated work force, low cost energy and other comparative advantages, together with already existing strong trading links with Indian companies through the sourcing of raw materials including steel, furniture, chemicals, pharmaceuticals, clothing, automobiles and jewellery made an excellent formula for good business. He also outlined the Trinidad based conglomerate landscape, citing by example the ANSA McAL Group's business activity during the last two years:

"..In the last two years (ANSA McAL) executed a $100M joint venture with a U.S. firm, has invested $450M in plant upgrades and is contemplating a $1B energy facility".

Established in 1881, the ANSA McAL Group of Companies to date consists of over fifty companies with operations in eight industries including brewing, automotive, financial services, media and communications, services distribution, real estate, and manufacturing throughout the Caribbean, US and South America and an asset base of over US$1billion.