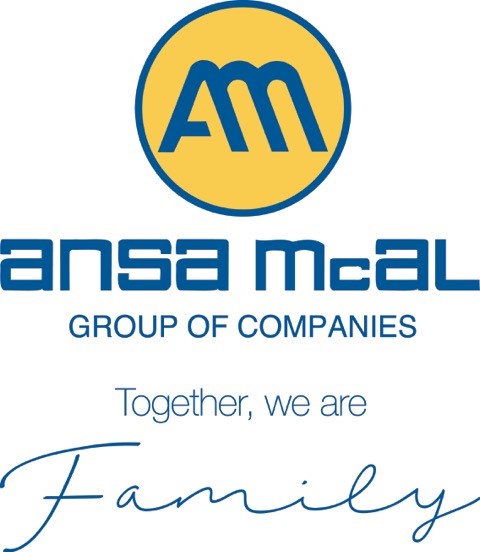 ANSA McAL Group of Companies 104th Open Golf Amateur Golf Championships 2011
ANSA McAL presents the Trinidad and Tobago Golf Association with the sponsorship cheque. From left: Mrs. Sharon Balroop – Manager, Group Corporate Communications (ANSA McAL Limited), Mr. Jason Ramdewar – Premier Card Manager (ANSA McAL Limited), Mr. Christopher Harries – Director of Golf (Trinidad and Tobago Golf Association), Mr. Neal Giuseppi – General Manager (St. Andrew's Golf Club) and Ms. Amoy Chang Fong – Treasurer (Trinidad and Tobago Golf Association). VIEW PHOTO GALLERY
In our 130th Year of Business, the ANSA McAL Group of Companies will for a second year, be the official sponsor of the 104th Trinidad and Tobago Amateur Golf Open Tournament which is scheduled from Thursday 24th through to Sunday 27th March 2011 at the St Andrew's Golf Club, Moka.
As part of a three-year agreement, the Group has pledged $150,000.00 in sponsorship towards the event and the official cheque hand-over will take place on Tuesday 15th March 2011 at 10.00 a.m. at St Andrews's Golf Club, Moka. Chief Operating Officer, Mr Gerry Brooks has stated that our on-going philosophy remains constant in engaging in a transaction to continuously build extensive partnerships in all spheres, hence the alignment with the Trinidad & Tobago Golf Association
The tournament will again see local, regional and international golfers from Trinidad & Tobago, Barbados, Grenada, St Lucia, Guyana, St Kitts & Nevis, the United States and the United Kingdom. It is expected that over 150 players will compete for honours in five categories: Championship, First Flight, Second Flight, Seniors and Super Seniors. Already, local celebrities, Brian Lara and Dwight Yorke have registered for the tournament.
The Trinidad & Tobago Open Amateur Golf Championship is the third oldest golf tournament in the Western Hemisphere after the Argentine Open and the US Open tournaments. Although it began in 1907, 2011 will mark the event's 104th staging since it had been on hiatus from 1943-1945 during World War II. It is also one of the few tournaments in the region with a four-day, 72 hole-schedule.
We invite you to send a photographer/journalist to the cheque-handover ceremony carded for Tuesday 15th March 2011 at 10.00 a.m. at the St Andrew's Golf Club, Moka.
For further information, please contact the Group Corporate Communications Unit at 625-3670/3671 x 334 or 334.

March 9th, 2011
Group Corporate Communications Department