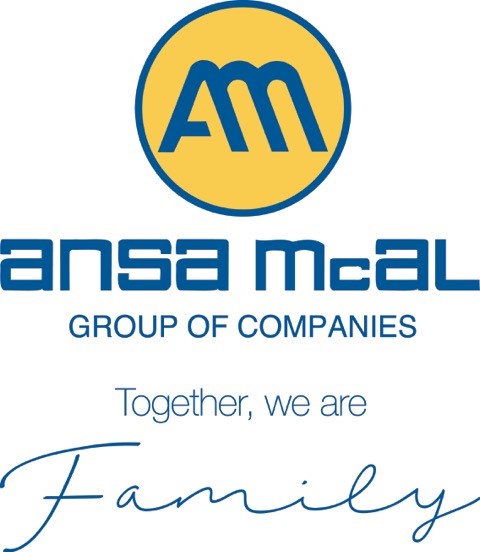 ANSA McAL Opens $100M Caribbean Roof Tile Company
ANSA McAL Ltd and its partner Boral USA officially opened the new Caribbean Roof Tile Company at its Longdenville, Chaguanas plant. The Minister of Trade, Industry and Minister of Finance, Hon. Ken Valley, ANSA McAL Chairman A. Norman Sabga, ANSA McAL Chief Operations Officer Gerry Brooks, Dr. Emery Severin –President and CEO- Boral Industries Ltd. (US), as well as other Group company and industry executives were in attendance.



In his opening commendations, Minister Valley noted that this event was another shining example of the entrepreneurial spirit at work and commended the Group's longstanding contribution to the industrial development of the country. In a further demonstration of the Group's commitment, Chairman A. Norman Sabga said that, "We at ANSA McAL .. are driven by the quest for growth, growth of our people, growth of our companies.."
From Left: Hon. Minister Ken Valley,
Sharon Samjitsingh,GM- Caribbean Roof Tile
and ANSA McAL Chairman & Chief Executive, Mr. Norman Sabga view finished tiles

The newly constructed, state of the art roof tile manufacturing plant was built with a capital investment of approximately TT$100M. The plant, which occupies over 180,000sq.ft, has an annual production capacity of 15 million clay roof tiles and employs 90 persons. Approximately 80% of its "Caribbeantile" product will be exported to Florida and Eastern US markets and sold by another joint venture marketing and distribution company formed between ANSA McAL and Boral Ltd – US Tile LLC. The other 20% of the product will be sold to the Trinidad and Tobago and Caribbean markets, via ABEL, an ANSA McAL subsidiary and leading manufacturer of building and construction materials locally.

Gerry Brooks, ANSA McAL's COO, observed that the opening of the plant was another expression of the growing Trinidad and Tobago/Australia Trade relationship-
"It brings together two powerful entities.. on the one hand, Boral Limited is Australia's largest building and construction supplier with significant operations in the USA and Asia….combined with ANSA McAL, the foremost regional conglomerate.."
Dr. Emery Severin
JV partner and President/CEO- Boral Ltd. (US)
Dr. Emery Severin, JV partner and President/CEO – Boral Ltd (US) in his address believed that Trinidad was seen as a profitable location for investment, because of its business environment, competitive energy, availability of raw materials and competent work force. He was confident of the success of the joint venture partnership.

In October 2004, the ANSA McAL Group and Boral USA executed a 50/50 joint venture agreement to build a state of the art clay roof tile company in Trinidad and Tobago. Boral USA is the largest clay roof tile manufacturer in the United States.

For further information contact:
General Manager
Caribbean Roof Tile Company,
Depot Road, Longdenville,
Chaguanas.

Tel: 868-671-1741