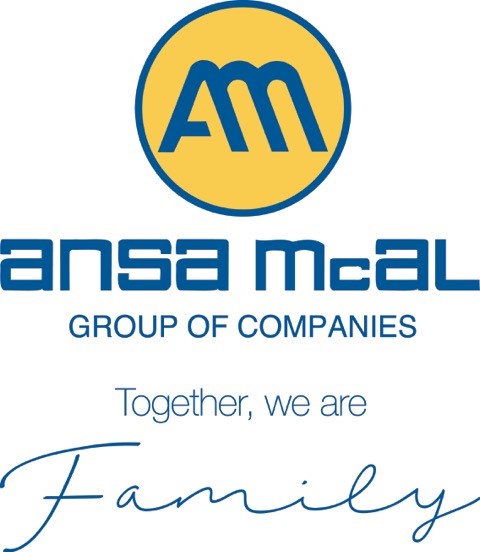 ANSA McAL Performer Series 2011 – Musa Ibrahim & Richard Jones
MUSA IBRAHIM
MANAGING DIRECTOR
TATIL GENERAL
Musa Ibrahim has enjoyed more success in the Accounting and Finance industry as a thirty-nine year old, than most do in their entire careers. And, the best part of his success is that he has never compromised his principles, and has never changed careers or a job for the sake of the mighty dollar.
Today he is the Managing Director of TATIL General, but the idea that he would pursue a career in banking and insurance was anything but a foregone conclusion. As a boy, his interest and passion were in architecture. As he says straightforwardly, Science just wasn't his thing during his real boy days in secondary school. But he knew at O' levels, that accounting and finance were always going to be good and steady professions, irrespective of the state of the economy. He credits this understanding to his O' level teacher at Fatima, Mrs Marin, who planted this seed.
Musa grew up in Port of Spain and is the son of loving and supportive parents. Lining up as number six, he has five sisters and one brother. Married, with a two year old daughter, Musa boasts of occasionally hosting huge get togethers with his sixteen nieces and nephews, siblings and parents. As he puts it, sometimes it is quite a challenge having to celebrate all the birthdays and anniversaries, but he values and cherishes his family, so it's never a burden.
Acknowledging his faith in Islam, he is grateful to his parents for his steady upbringing and discipline, and attributes his success to his creator
Musa qualified as an Accountant in 1996 and subsequently worked for a major regional commercial bank, where he held various senior positions in their Merchant and Asset Management divisions. He joined the ANSA McAL Group in 2003 as the CFO/Company Secretary of ANSA Merchant Bank Limited and he was then appointed Finance Director of the Bank and TATIL Companies in 2005. In 2006, he was appointed to the Boards of both TATIL and TATIL Life, as well as Executive Director of the General Insurance Company.

He recalls his role as Company Secretary as being a bit of a challenge, but one filled with learning opportunities which he relished.
Musa got the immediate feedback and support needed to propel him even further into his successful career from his Chairman, Dr Anthony N. Sabga and Financial Services Sector Head, Mr Ray A. Sumairsingh. He describes Dr Sabga as innovative and incomparable and characterizes his approach to business as being refreshing, open and honest. Musa also cites other senior Group Executives and selected external executives as having positive influences in his career.
A working day in the life of Musa starts in the office at 7.00 a.m. and there is no stopping the constant rounds of organized meetings with all his stakeholders, including his staff. Although having an open-door policy means easy access to him, he points out that you cannot be everything to everyone.
He enjoys his work and remembers particularly his role on the Steering Committee of ANSA Merchant Bank/Tatil, when TATIL was acquired. Noting the sleepless nights and the statutory deadlines that had to be met, he feels proud to have been part of the historic process as it was a first in merging Banking and Insurance.
Strong in his belief that there is a sexy side to Insurance, he laments that it has sometimes been difficult to get young persons to commit to the insurance profession.
In Musa's eyes an ideal employee should have a passion for excellence, strong working experience, family values and integrity. He dislikes untidiness, does not tolerate disloyalty and, though he is easily forgiving, don't ever break a promise. He is drawn to individuals who makes things happen and holds a genuine interest in his employees.
Though the Insurance industry may be going through legislative changes, he maintains a positive attitude and believes that with a strong HR component, corporate objectives remain achievable.

RICHARD JONES
MANAGING DIRECTOR
TATIL LIFE
"The Insurance industry may have a grey and staid image, but nothing can be further from the truth", states Richard Jones. "There may be a perception that Insurance is not glamorous. However, it is essential for everyday life and the industry offers a truly remarkable range of diverse opportunities".
Richard loves his job and is proud of his team.
Loyal not only to the Group but to the wider insurance industry, he appreciates and understands the needs of his clients and he is relentless in his approach that his agents never undersell or misrepresent the TATIL Life brand. He also believes that someone entering the ANSA McAL Group is opening themselves to a world of opportunities. As he puts it, "You can enter specialist career streams or you can join the industry through a host of highly rated general management schemes, with some of the most prestigious names in finance."
Richard did not always work in Insurance. As a youngster, he loved cricket and had dreams of playing at the highest level. However, he takes opportunities as they present themselves. He joined the ANSA McAL Group of Companies via secondment from the ANSA Group in June 2003 and was appointed Group Financial Controller in January 2004. By May 2007, he was confirmed as Group Chief Finance Officer with responsibility for all Group financial matters, working closely with the Group Chief Operating Officer Mr. Gerry Brooks and the Group CEO, Mr. Norman Sabga. During the period 2006 and 2008, Richard was appointed to the Subsidiary Boards of ABEL/Bestcrete and Carib Glassworks. In April 2008 he became the Executive Director of Tatil Life, working closely with Financial Services Sector Head, Mr Ray A. Sumairsingh. Richard states that he is determined to succeed and has never had reason to look over his shoulder. Up to this day, the words that stay with him come from Chairman Emeritus, Dr Anthony N. Sabga who said to him the first time they met, "Never be afraid to make a mistake because if you are, you will never make a decision."
A realist, Richard sets reasonable targets for himself and his team, and ensures that they are all performance-related. He was quick to point out that he has been able to achieve the vast majority of what he has set out to do, but there have been disappointments along the way. He values the advice given to him by his father when he was a young man getting married. His father told him to invest more time in the Accounting profession and to continuously review his work ethics. This led Richard to reassess his approach to life and work and to ensure that he always got the job done.
When asked about internal influences, Richard cites Group Chairman's A. Norman Sabga's straightforward ability to dissect complicated matters, and simplify things, thereby allowing a vision to be equally shared; Gerry Brooks and Ray A. Sumairsingh, each with contrasting styles, are both equally demanding and with unusual appetites for work and desire for perfection. He says that he has learnt quite a bit from them and calls this exposure his "eight years of benefit". Working at ANSA McAL has given me a landscape in which to make a difference," he says appreciatively.
Dialogue is important to Richard. There is a slight hint of irritation when he says that technology has created distractions and there is perhaps overdependence on its use. Technology should allow us to work smarter, but should not replace the ability to write and to communicate openly.
As with most driven professionals, his work days are long. However, Richard is clear that as a family man he puts in his fair share at home, assisting his wife NAME in the upbringing of their two daughters NAMES and spending time with her developing their garden. With a love for Carnival and living a well-balanced life with his family and a close network of friends, Richard has not given up on his childhood passion and still plays cricket – just for fun.

Corporate Communications
July, 2011