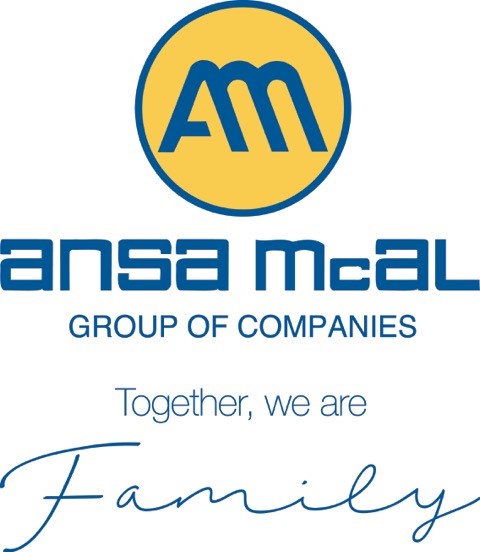 ANSA McAL's Dr. Anthony N. Sabga: Business, labour must change

Dr. Anthony N. Sabga – Chairman Emeritus of the ANSA McAL Group of Companies
ANSA McAL's Dr Anthony N Sabga: Business, labour must change
This country's poor ranking, as shown in reports published by recognised global agencies in the areas of competitiveness and innovation, has not escaped the attention of one of T&T's most successful businessmen, Dr. Anthony N. Sabga, Chairman Emeritus of the ANSA McAL Group. He quoted one such survey conducted by the World Economic Forum for the period 2011-2012, which slotted T&T at 81 out of 142 countries in relation to competitiveness, while neighbouring Barbados was 39 places ahead.
When it came to innovation, however, T&T slipped 39 spots to 120. On closer examination, this country ranked 87th for its labour market efficiency, which Sabga described as astounding. He immediately pointed to the three main problems that continued to impede the true potential of this country's performance on the world stage. "The top three problems in doing business are: crime, inefficiency and a poor work ethic. The biggest problems in doing business here are all concerned with people, not technology, rules or government. In people our problems lie, but the problems here do not lie with workers alone. Workers rely upon their managers to provide leadership and their environments. The labour unions help determine their environments."
Sabga was the feature speaker at the inaugural Leadership Lecture Series, with the theme Resonant Leadership, Inspiring People, Creating Results. Conceptualised and produced by the Employers' Consultative Association (ECA), it was held at the Hyatt Regency Trinidad hotel, located on Dock Road, Port-of-Spain, on November 23. The series was sponsored by Atlantic.
Sabga said he believed the ECA could play a role in fostering a more harmonious relationship among all parties. "The days of finger pointing and hostility are long gone. If labour must change its tactics and modify its agenda, so, too, must business. The environment changes for everyone. Those who do not embrace the new do not survive.
Labour law reform
Sabga took guests, comprising the who's who of the business community, on a nostalgic journey, focusing on the Port-of-Spain capital which was far different from what exists today. The era he chose was the late 1940s: when he established Standard Distributors Ltd. He recalled that Glendenning's, Hope Ross and Sons, Woolworth's, Bata, Miller, Stephen's and Johnson's and Fogarty's, were trademark business back then. Many of these businesses, he lamented, had vanished, not because of management failings, but because of industrial relations legislation in the 1960s.
"The new law made them retroactively liable for severance for employees who had been with them for decades. Employers and trade unions today are agitating for the revision of the Industrial Relations Act. Now is the time to deal with it. There are several issues which are not acceptable to labour or to employers." "But even though many businesses passed away, one survived. That is Standard.
The Standard legacy
Sabga established Standard Distributors Ltd, a retailer of furniture and appliances, in 1948. Sabga said the key to the company's success was a direct result of his vision for employees to be trained for their specific task, but, more precisely, they enjoyed their work and accomplishments. "But we all know it is not as easy as this. We must remember that our economy and society were, at one time, class-based. That is, the plantation society created one class of people to be in the fields, another to be in the office and another to be in the club reaping the profits.
"There were strong feelings between groups. Feelings like mistrust, resentment and hostility. This spilled over into the industrial relations climate before and after Independence. We all remember the many labour strikes and industrial unrest in the 1960s and Black Power marches of 1970."
Business entrepreneur
Failure is not a word that is associated with Sabga's business career. When he revealed his failings, the audience was spellbound as the chairman emeritus of the ANSA McAL Group offered more about himself than was otherwise known in the public domain. Before a captive audience that included ECA chairman Keston Nancoo, Labour Minister Errol McLeod and Port-of-Spain Mayor Louis Lee Sing, the elder businessman related how he had to forego a secondary school education. He discontinued pursuit of primary school education while at Nelson Street Boys' RC Primary School at age 13, to join the nation's workforce at his father's business.
"Then I left and started my own, Standard Distributors. You probably do not know that I failed three times before I succeeded. But in this, my determination to succeed was manifested. You might say that I was obstinate. I refused to accept failure for myself. To fail was to starve." He then created a holding company. Anthony N Sabga Ltd was formed and actively engaged in land development and investment. One of the earliest developments was the construction of the residential up-market Regents Gardens and Regents Tower.
Soon after, the hugely successful ANSA Industries Ltd was established in 1965 to manufacture household appliances throughout the Caribbean.
A business outcast
Did you know that Sabga, very early in his entrepreneurial life, was refused membership in the T&T Chamber of Industry and Commerce? That revelation generated much laughter around the room, even a chuckle from Sabga. "Three years ago, they inducted me into their Hall of Fame and, today, my son (Andrew Sabga) is the chamber's president. That is a change I am glad I lived to see. But it is too easy to look at our own individual achievements. The problems we face today are not the problems of individuals. They are the problems of systems."
Birth of the ANSA McAL Group
ANSA McAL Ltd is a diversified public conglomerate that was listed on the T&T Stock Exchange (TTSE:AMCL). As one of the largest local conglomerates, its asset base exceeded $10.9 million as at 2010. The company's operations span the areas of: brewing, manufacturing, distribution, automotive, financial Services, media, services and real estate.
Apart from T&T, ANSA McAL has subsidiaries in Barbados, St Kitts and Nevis, St Lucia, Guyana, Grenada and the United States. The group generates annual consolidated operating revenues of $5 billion. Before the company climbed to such heights, there was a journey forged by conviction, and teamwork, but above all, partnership. Shares of the McEnearney Alstons Group in 1986 traded at $0.45 cents, when Anthony N Sabga Holdings—as it was known back then—successful acquired its assets. The McAL Group had been devastated by a currency devaluation. Back then, Sabga was convinced that the integrity for which the McAL Group was known was more valuable to him.
"There was a battle for acquisition, but I was able to introduce an innovative idea of investing to create new shares which benefitted existing shareholders, without loss to them. We recapitalised the McAL Group. The automotive division was in receivership and we were able to restructure it by closing the assembly plant. This was not easy to do, but we were able to revive the group without retrenching any of the 2,600 workers. Again, a large part of the credit for success must go to the loyalty of the workers. I cannot say enough how important worker loyalty is, and how grateful we are for it."
On November 26, 1992, the McEnearney Alstons Group formally adopted the name ANSA McAL, which reflects the present ownership structure of the Group in which ANSA is the majority shareholder.
Making lasting decisions
Leadership, not employees, was the major problem in today's work place, Sabga said. "My belief is that the great challenge of our time is leadership, not technology or labour skills, though, these things remain important. Leadership means several things. It is the skill of managing employees and getting the best out of them. "It is also the ability to make decisions today which will be profitable 20 years from now. It is the ability to stick to convictions when others give up. And, finally, it is the ability to see that business, employees, government and our collective well-being are connected. It is not enough to just see this.
"We need to be appreciative of our employees. This means taking an interest in them and acting in their best interest. It means thinking of innovative ways to assist them—large and small. But we must remember that our employees' interests are our interests. The two things are not separable. New social research shows that employee happiness increases profits. The most innovative companies are the ones with the happiest employees.
"Our employees will determine whether we are here tomorrow and we can help them to help us by appreciating them. We must see where they work and the conditions they work under. We must be aware of changes they are undergoing. This very simple act can allow us to understand profound things."
About ANSA McAL
ANSA McAL Ltd, a diversified public conglomerate, listed on the T&T Stock Exchange. It has subsidiaries in T&T, Barbados, St Kitts and Nevis, Guyana, Grenada and the United States.
Its sector companies are in:





Manufacturing (12)






Brewing (4)






Insurance (3)






Finance (2)






Real estate (6)






Media (3)






Shipping, trading/distribution (8)






Automotive (5)






Industrial equipment retailing and services (8)






Intermediate holding companies (3)
According to ANSA McAL's 2010 annual report, there are 54 companies in the group. The conglomerate employs 5,500 people in T&T alone.
The ANSA McAL Group's 2010 profit before tax was $954 million, an 11 per cent increase over the previous year.
Business Guardian
December 01, 2011