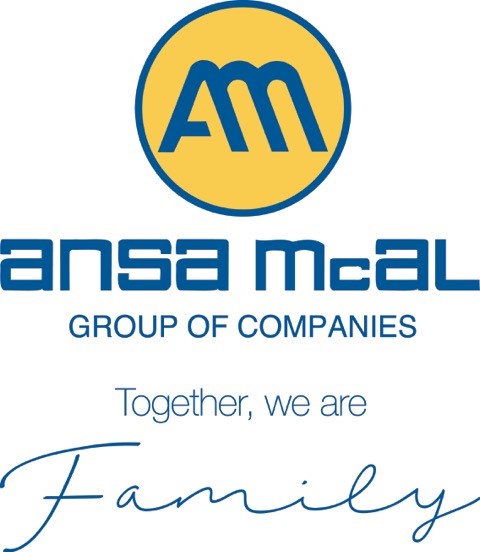 ANSA McAL's Dr Anthony N Sabga to unions: Shutdown threats outdated

Labour Minister Errol Mc Leod, right, greets Dr. Anthony N. Sabga, left, Chairman Emeritus, ANSA McAL Group, at the Employers Consultative Association's (ECA) inaugural Leadership Lecture Series, while ECA chairman, Keston Nancoo, looks on.
ANSA McAL's Dr Anthony N Sabga to unions: Shutdown threats outdated
Dr Anthony N Sabga, chairman emeritus of the ANSA McAL Group, has called on the country's union leaders to modernise their approach to representation of the working-class if they are to be relevant in tomorrow's world. He said the path of confrontation between unions and Government would not reap benefits for T&T's social and economic climate and was urging for a more harmonious approach when dealing with the thorny issues before them.
"Leaders of today must possess the ability to make decisions based on our perceptions of tomorrow. Today, we hear of shutdown and mass strikes from the unions, but I think workers see and understand this better than their unions. What I see and hear in these threats of shutdown is a sense of desperation. This is a thinking that is outdated, and which would harm the entire country. In the fragile economic environment all over the world, and not just in Trinidad, this is not the way to go," he said.
Sabga was speaking at Wednesday's inaugural Leadership Lecture Series, themed: Resonant Leadership, Inspiring People, Creating Results, conceptualised and produced by the Employers' Consultative Association (ECA), held at the Hyatt Regency Trinidad hotel, located on Dock Road, Port-of-Spain. Energy company Atlantic was the event sponsor, which was attended by Labour Minister Errol Mc Leod; Catherine Kumar, chief executive officer, T&T Chamber of Industry and Commerce; Richard Young, president, Bankers Association of T&T, and ECA chairman Keston Nancoo,
Sabga urged unions to work with Government, not against it. "Unions ought to consider the long view, rather than the short one. The employers and Government should also realign their thinking to understand one critical fact: We are all in this together. Whatever course of action the unions instruct their members to take will affect everyone. Today, we see a great deal of confrontation between labour and Government. We understand that each party does what it feels it must do. Labour must try to get the best for its employees. Government, in these uncertain times, must exercise fiscal discipline. But I want to suggest that labour is capable of much more than confrontation," he said.
Sabga referred to an article in the Barbados Nation newspaper earlier this year, in which Prime Minister Freundel Stuart praise that country's social partnership strategy; a strategy that began back in 1992, when the island had to go back to the International Monetary Fund. The chairman emeritus cited the success of Barbados' social strategy as something from which T&T's unions and government could learn.

Trinidad Guardian
November 24, 2011