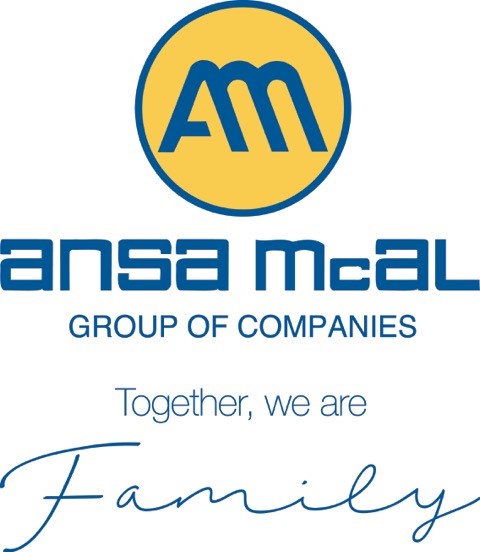 ANSA McAL's Sumairsingh: Auto sector scores 90% in Customer Satisfaction


Mr. Ray A. Sumairsingh, Sector Head – Automotive
of the ANSA McAL Group of Companies
ANSA McAL's Sumairsingh: Auto sector scores 90% in Customer Satisfaction
There is a promise from Ray Anand Sumairsingh, the newly appointed sector head, automotive, of the ANSA McAL Group, to bolster the group's before and after sales service and progressively grow the market share. Declaring his passion for quality service, Sumairsingh emphasised that the quality of the vehicles and packaged products offered by the group to facilitate vehicle acquisition has and will continue to distinguish the ANSA McAL automotive sector from its competitors. Sumairsingh explained that in Trinidad, the group possesses some of the best brands in the market: Classic Motors with Honda, Diamond Motors with Mitsubishi and McEnearney Motors, the original franchise, with Ford.
Speaking of Ford, he said that the brand has made a turn around to the point where the Ford pickup is the most popular pickup on the road today. ANSA McAL's automotive sector also has some of the best high-end vehicles in the market, including BMW, Land Rover, Range Rover and Jaguar brands. In Barbados at MQI, the group carries the brands BMW, Ford, Mazda, Kia, Daihatsu and Hino trucks. Sumairsingh noted that to the group's credit in Barbados, the Audi brand was substantially built up in a relatively short period when a decision was made to give up that brand in order to construct a BMW franchise.
Room for improvement

In recognising that the automotive sector in T&T and Barbados has been a good financial performer in the group, Sumairsingh attributes this success to the existing experienced management team, all of whom are very well known in the market. He adds that in terms of service, feedback from most surveys indicates approximately 90 per cent satisfaction in customer service. For Sumairsingh, there is still room for improvement. Commenting on the practical changes in career and his perceptions of the business differences, Sumairsingh said, "when you are in the financial sector, you can decline a loan or refuse to underwrite risks in both general and life insurance, but you cannot refuse to sell someone a car.
"So, you have to stand by that customer in terms of the warranty, service, reliability, also meeting or exceeding the customer's expectation."
He stressed, "A dissatisfied customer will hurt your reputation and you must be aware of that." In taking this new position within the group to succeed David Sabga, former sector head of automotive, Sumairsingh indicated it was an offer he accepted with enthusiasm. Why? A cheerful Sumairsingh told the Business Guardian that his one passion is cars. In fact, he considers himself an "avid motorcar enthusiast" and feels that this fervor will serve him well as he transitions from finance and insurance, where he worked for more than 40 years, to a new challenge within the ANSA McAL Group. He further elaborated, "When you are doing something you really like, you never have to work a day in your life." A quote, he says, he often hears from Dr Anthony N Sabga, founder and chairman emeritus of the ANSA McAL Group.
Building on synergies

Having led the financial services sector, Sumairsingh expects to build on the synergies of automobiles, finance and insurance, as was evidenced by the InOne programme launched some years ago. The InOne programme allows consumers to access their motor vehicle of choice for one easy monthly instalment which includes the loan payment, comprehensive insurance cover and full maintenance over three years. This product, he highlighted, has been so popular in the market that competitors sought to emulate this initiative in different forms. Sumairsingh explained that over the years, the auto manufacturing business has evolved, producing more sophisticated vehicles. This, he said, is predominantly so with the high-end vehicles, but is not limited to them.
To Sumairsingh, a car is the second most valuable asset that most people acquire in their lives and people want reliable cars that retain their value. He observed that the new models are more technologically advanced, but for some people, this is not appreciated. To most consumers, a car is simply a vehicle shuttling them from one destination to another and this is precisely why he believes the sector must provide the best service to its customers, including educating them of the benefits of new technology. Consequently, by increasing this awareness, consumers can give the best care to and get the best performance from their vehicle. "As you get into the range of more sophisticated electronic machines and less electro-mechanical ones, there is a necessity for highly qualified technicians," he explained. Sumairsingh said that this must be a concern for the entire industry since there is a scarcity of graduates from the National Energy Skill Centre (NESC) system to sustain the increasing demands of the sector.
"Locally, there is a shortage of skilled personnel in the servicing of these vehicles. As a result, we have had to recruit people from Britain and Germany to fill the void based on their specialisation in a particular brand." Noting that the ANSA McAL Group has been working closely with the NESC to build capacity, Sumairsingh said he is hopeful that in the future, the issues will be resolved. Responding to the differential between the price of foreign used and new vehicles, Sumairsingh replied that this was chalk and cheese. "Foreign used vehicles appeal to a niche whereas the new vehicles are priced through the full range—low to high—and so are affordable to most consumers." Born in Guapo, Sumairsingh attended Point Fortin Intermediate RC. In 1963, he moved to Port-of-Spain after passing the then Common Entrance exam for St Mary's College and lived in Cascade with his maternal uncle, Dr Samuel Ghouralal, who was then the only practicing neurosurgeon in the West Indies.
His business career began at Central Bank, working under people like former planning minister Trevor Sudama. There he met many economists, amongst them, Governor of the Central Bank, Ewart Williams.

Sumairsingh stated that it was this tenure at the bank that aroused his desire to become a banker. He studied while working and later journeyed to England where he attained his Associate of Chartered Institute of Bankers (ACIB) qualifications. On his return to Trinidad, he accepted his first managerial appointment at Citibank, during which time he got married to his wife of 35 years. Sumairsingh later migrated to the United States, where he spent seven years working at senior managerial levels with major international banks on Wall Street. There, he also completed his Master of Business Administration in finance at Wagner College. In 1985, in the midst of the recession when many qualified nationals were leaving T&T for greener pastures, Sumairsingh returned to Trinidad and entered the insurance industry. He worked for three insurance companies in senior management roles.
Pupil of the conglomerate

In 2000, he was invited by current chairman, Norman Sabga, to join the ANSA McAL Group as a head office executive where he said he became a "pupil of the conglomerate." He said that at the head office, he gained the benefit of being part of the corporate planning process and via this mechanism he was exposed to the operating details of all of the group's 50+ subsidiaries. He commends his "boss," saying that he, Norman Sabga, understands what makes every company in the group tick. Sumairsingh explained that circumstances developed that would return him to both banking and insurance within the group. First, in 2000, he became a director of both insurance companies, Tatil and Tatil Life, and in 2001, he re-entered banking when he was requested to lead the ANSA Finance and Merchant Bank operations.
His challenge as managing director of ANSA Finance and Merchant Bank, as it was previously called, was to restructure a business that was heavily centred on retail financing and establish a merchant bank. Sumairsingh told BG that when he assumed the position, the bank was delivering profits of just under $20 million. A decade later, the bank—along with its subsidiaries—had achieved more than $210 million in pre-tax profits. Its asset base also climbed from $400 million to $4.3 billion.
Full backing

"I have worked in several places globally, but, at the ANSA Merchant Bank with Dr Sabga, you collaborate with a chairman who is not only the chairman, but the majority shareholder in the company, which is exceptional. There is no better combination in the employment world. "When you get approval to do things like raise capital or undertake very complicated financial transactions and you obtain the support of the board chaired by Dr Sabga, then you know you also have the full backing of the group." Sumairsingh explained that during his time as financial services sector head, it was the first occasion in T&T's history that a bank acquired a major general insurance company as well as a leading life insurance company and achieved the synergies that were possible. This was the brainchild of the master entrepreneur Anthony N Sabga.
Sumairsingh said his role was simply to steer the business to greater heights. On his move to head the automotive sector, Sumairsingh said in many ways, it would be similar to heading the financial services sector. He noted that the fundamentals to any business remain capital, asset growth and rate of return, coupled with an added emphasis on customer service. Sumairsingh welcomes the new challenges as sector head, automotive, where his expertise and exuberance can flourish. Besides cars, Sumairsingh, who is Presbyterian, finds time for the business of the local Church of Scotland, where he is both session clerk and chairman of the board of managers.
Business Guardian
October 27, 2011