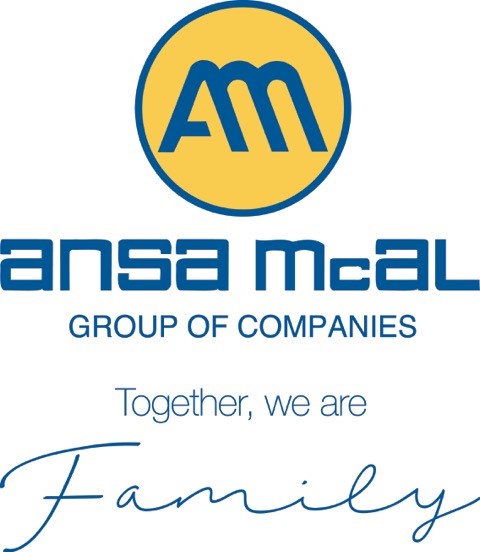 ANSA Merchant opens Grand Bazaar branch
ANSA Merchant opens Grand Bazaar branch
ANSA Merchant Bank Executives (from left) Chip Sa Gomes – Managing Director (ANSA Merchant Bank), Aaron Armoogam – Branch Manager (ANSA Merchant Bank), Nigel Romano – Sector Head, Financial Services (ANSA McAL Group of Companies), Dr. Anthony N. Sabga – Chairman Emeritus (ANSA MCAL Group of Companies), Carl Hiralal – Inspector of Financial Institutions, A. Norman Sabga, Group Chairman & Chief Executive (ANSA McAL Group of Companies) and Kathleen Galy – Executive Director (ANSA Merchant Bank) make a toast at the official opening of the bank's newest branch at Grand Bazaar on January 16, 2013.
ANSA Merchant Bank Ltd has come in for high praise for ANSA Merchant Bank Ltd from Carl Hiralal, Inspector of Financial Institutions at the Central Bank, as a financial institution that adheres to the rules and regulations in the insurance industry. Hiralal was speaking at yesterday's ribbon-cutting ceremony to mark the official opening of a third branch of the bank at the City of Grand Bazaar, Uriah Butler Highway, Valsayn.
"You are one of the companies that does not give us any kind of trouble. That is because of the management, board of directors and the kind of direction that you provide," he said. The branch houses ANSA Merchant Bank's banking and insurance operations, with a wall separating the two in keeping with a requirement of T&T's financial laws.
Commenting on the performance of the bank, managing director Chip Sa Gomes said ANSA Merchant performed well. "Luckily for us, we have been growing all of our different products, but I think we are more diversified than the typical non-bank." Focusing specifically on its Euro Euro Income Fund business, Sa Gomes said Europe's economy may be turning around.
"We launched that fund in 2009 and we timed it perfectly before all of the bad news in Europe started coming out. It is not as successful as we would have liked.
"There are investment opportunities in Europe. For the last three or four years, a lot of negative press and sentiment have passed with Europe, so everybody had positioned and braced for the worse. Perhaps the Europe economy may pass its worse. There is still some improvement needed. Having regard to when we launched it, it was very difficult to have a successful product, it is performing well now," he said.
Asked if there are plans to shelve the Euro fund, he said: "We are going to deal with it for the first half of this year. We are going to reassess what opportunities we think there are," he said.
Trinidad Guardian
January 17, 2013
Article By: Nadaleen Singh