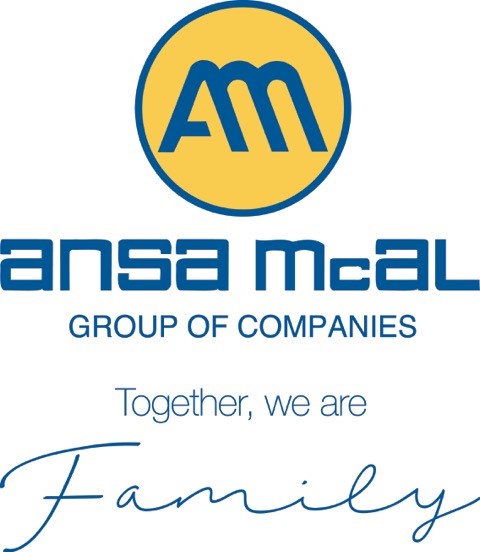 The Anthony N Sabga Caribbean Awards for Excellence is pleased to announce four laureates for its 2013 Awards. The awards this year include a joint award – a tie for Science & Technology.
The Laureates are:


Arts & Letters:
Prof Caryl Phillips, St Kitts & Nevis (OECS)



Public & Civic Contributions:
Ms Rhonda Maingot, Trinidad & Tobago



Science & Technology:
Prof Dave Chadee, Trinidad & Tobago



Science & Technology:
Prof Anselm JM Hennis, Barbados
The Laureates were proposed by country nominating committees (CNCs), and selected by a regional panel of eminent persons (EPP). The Anthony N Sabga Caribbean Awards is the only programme in the Caribbean which seeks out and rewards outstanding nominees in Arts & Letters, Public & Civic Contributions, and Science & Technology.
It has been in existence since 2005, and was, till 2010 a biennial award, at which time it became an annual award. The prizes are worth TT $500,000 each, and each laureate receives a medal and citation at a ceremony in April. Please see below the photos of the Laureates and thier bios:

Arts & Letters – Prof Caryl Phillips
St Kitts & Nevis (OECS)
Prof Caryl Phillips is a highly accomplished novelist, playwright, critic and essayist, who was born in St Kitts, and migrated to Britain at an early age. He is currently a professor of English at Yale University, and has enjoyed a distinguished career of accolades, prizes, numerous publications across the arts, and a continuous advocacy for Caribbean people, writers and ideas via his novels, his teaching, and his work as an editor and critic. Prof Phillips published ten novels between 1985 and 2009 beginning with The Final Passage, and including the Commonwealth prize-winning A Distant Shore (2004), Cambridge, The Nature of Blood and In the Falling Snow. He produced four works of non-fiction between 1987 and 2011, as well as edited two anthologies, one of which was Extravagant Strangers (1997).
He has also written numerous stage, screen and radio plays. He adapted VS Naipaul's novel, The Mystic Masseur, for the screen in the Merchant Ivory 2001 film. And he was series editor for Faber and Faber's Caribbean list between 1996 and 2001, which was committed to publishing Caribbean writing. Most of Prof Phillips' novels are set in or about the Caribbean, and he has made it a career imperative to be an advocate of the Caribbean and Caribbean writers. He was named the University of the West Indies Humanities Scholar of the Year in 1999. He taught master classes at the University of the West Indies at Cave Hill and St Augustine, and undertook reading tours of Jamaica, Barbados, and Trinidad in 1991 and 1997. In 2010 he was awarded an Honorary Doctor of Letters from the University of the West Indies.
Prof Phillips' present position at Yale University is the latest in a number of teaching and writing positions he has held at prestigious universities the world over during the last quarter- century. His positions include fellowships, visiting writers' and professorial appointments at Oxford University, Amherst College, and Columbia University in the US and UK. He has also taught or been resident at universities in India, Africa, and Europe. He has been awarded numerous prizes and awards, including a Guggenheim Fellowship, a British Council Fellowship, the Martin Luther King Memorial Prize and the James Tait Black Memorial Prize. In addition to the 2004 Commonwealth Prize for A Distant Shore, he was named the (British) Sunday Times Best Young Writer of the Year in 1992, and featured in the 1993 Granta list of best young British writers. He is a Fellow of both the Royal Society of Literature and the Royal Society of the Arts, and an Honorary Fellow of The Queens College, Oxford University.

Public & Civic Contributions – Ms Rhonda Maingot, CMT
Trinidad & Tobago
Rhonda Maingot is a Trinidadian who has been instrumental in founding an unprecedented number of charitable religious institutions dedicated to children, the poor, the elderly, and the infirm in Trinidad & Tobago and throughout the region over nearly four decades. Since founding the Living Water Community in 1975, Ms Maingot has created more than 20 religious and secular organizations, missions, and service institutions throughout the Caribbean, and further abroad. These include charity missions, two hospices, one for persons with AIDS and one for persons with cancer (in 1983 and in 2006), a home for the aged (2011), drug rehabilitation centres (1986 and 2012), and many more.
Ms Maingot's service organizations include charitable and care organizations for the poor and socially vulnerable, like the Ave Maria Centre for Homeless Persons, Our Lady of the Wayside Halfway House for Abandoned Children, hospice programmes for AIDS sufferers, and treatment and counseling for young women, the aged, and substance abusers. In addition to the many local chapters of her institutions, she has established permanent missions in St Lucia, Barbados, St Vincent, and the Netherlands Antilles. She also undertook a three-year mission to Russia after the end of communism in 1992. In addition to missions, she has been active in the use of media and new media to evangelize– forming a religious communications network, and initiating media training programmes – and turning charitable work into economically sustainable activity.
Her Fountain of Hope Developmental Programme for Young Women in Port of Spain has generated Vision of Hope, a small garment factory. The original Living Water Community has also generated catering and food service businesses. In 1993, Ms Maingot founded the Trinity Communications Network, and in 1994, formed the Caribbean School for Catholic Communications. By 2002, she had expanded the radio and television enterprise into a multi-media concern with an Internet presence, which generates employment. Her most remarkable traits include the ability to translate entrepreneurial inclinations and innovation to service public rather than private good, and to create institutions tailored for specific circumstances, which have the capacity to evolve as situations change. Ms Maingot has been honoured by several organizations, national and international for her work. These include the State (Trinidad & Tobago), with a Chaconia Medal, Gold (1986), the Express Newspaper, the Rotary Club International, the City of Port of Spain, and the Embassy of the United States.

Science & Technology (Joint Laureate) – Prof Dave Chadee
Trinidad & Tobago
Prof Dave Chadee is a Trinidadian entomologist and parasitologist, and an expert in vector- borne diseases whose work has positively affected the lives of hundreds of millions of people across the world. He worked for two decades with the Trinidad & Tobago Ministry of Health before joining the UWI, St Augustine, in 2004. At UWI, he is professor in the Department of Life Sciences, Co-Chairman of the Tropical Medicine Cluster: Infectious Diseases, and Co-Chairman of the Biodiversity and Environmental Cluster: Biogenics of Natural Products. He has also led research into mosquito-spread diseases such as dengue fever, yellow fever, and malaria. Prof Chadee is also an adjunct professor in the Department of Epidemiology and the Global Health Programme at the University of Miami.
His research interests range over broad areas of tropical epidemiology: ecology and parasitic diseases; biology, ecology, and control of insect vectors; insecticide resistance mechanisms and management of vector populations; development of novel approaches for vector management and control; egg-laying behaviour of mosquitoes; and climate change and public health. The practical applications of his research can be found in areas like the relation between climate change and dengue outbreaks in the Caribbean, and various other dengue-related areas like mosquito breeding patterns in the region; the effect of parasites on regional ecologies; the impact of cell-tower radiation on the well-being of local populations; and the transmission of STDs (specifically trichomoniasis).
His work on mosquitoes has led to the development of mosquito traps, new disease surveillance systems, and new control strategies. His research achievements have earned him awards like the Most Outstanding Researcher in the Faculty of Science and Agriculture, UWI, St Augustine (2012), a Vice Chancellor's Award for Research Excellence (2010), being named one of UWI's "60 under 60" outstanding academics, and a Bill and Melinda Gates Foundation Grant (Contract). The quality of his research is further attested to by the six monographs and 200 papers he has published in collaboration with a wide range of partners in peer-reviewed journals, including the prestigious Science and The New England Journal of Medicine. His expertise is highly sought after by international agencies such as the World Health Organisation, the Pan-American Health Organisation, the International Atomic Energy Agency, and Caricom, all of which have appointed him to influential committees.

Science & Technology (Joint Laureate) – Prof Anselm Hennis
Barbados
Prof Anselm Hennis is a Barbadian (UWI) Professor of Medicine and a medical research scientist who has done path-breaking work in the areas of Chronic Non-Communicable Diseases and eye-related disease (glaucoma) in the region. He has also pioneered epidemiological surveys like the setting up of a national registry in Barbados to record the incidence of stroke, cardiovascular disease and cancer in that country. Prof Hennis heads the Chronic Disease Research Centre and Tropical Medicine Research Institute of UWI's Cave Hill campus in Barbados, where he also teaches medicine and epidemiology. He is Deputy Dean of research in the Faculty of Medical Sciences at that campus, a research associate professor at Stony Brook University in New York, and a consultant physician at the Queen Elizabeth Hospital in Barbados.
A prolific researcher, Prof Hennis has attracted more than US$ 25 million in grant funding over his career. Some of his recent major studies include: the USA-Caribbean Alliance for Health Disparities Research (2011), the Barbados Salt Study (2010), the 1000 Genome Project (2009), Novel Inflammatory Factors and Disease Activity in Systemic Lupus Erythematosus (2009), "The Health of the Nation", a baseline survey of chronic disease in Barbados (2008). His research has had a significant impact on healthcare policy throughout Barbados and the region. His contribution to the global study of Hyperglycemia and Adverse Pregnancy led to the creation of global guidelines for the treatment of gestational disease. Outside the academe, he holds positions in various public service organizations. He is a director of the Hope Foundation in Barbados, which is dedicated to improving the lives of the chronically ill. He is also a member of the Healthy Caribbean Coalition, a civil society alliance which is dedicated to promoting healthy lifestyles in the region.
Prof Hennis also participates in public education programmes via the popular media in Barbados. He contributes to international groups including the WHO/PAHO Expert Group for Cardiovascular Disease Prevention through Population-wide Dietary Salt Reduction, and is on the Editorial Committee of the Diabetes Atlas of the International Diabetes Federation. Prof Hennis has published 70 scholarly papers in peer-reviewed journals and has been widely recognized for his work. Some of his recent awards include: UWI's Outstanding Achievement in Research and Best Applied Research Project (2010); the UWI's School of Clinical Medicine & Research Award for Outstanding Research (2008); one of UWI's "60 under 60" Awardees (2008); UWI's Vice Chancellor's Award for Excellence.
Anthony N Sabga Caribbean Awards for Excellence
February 15, 2013