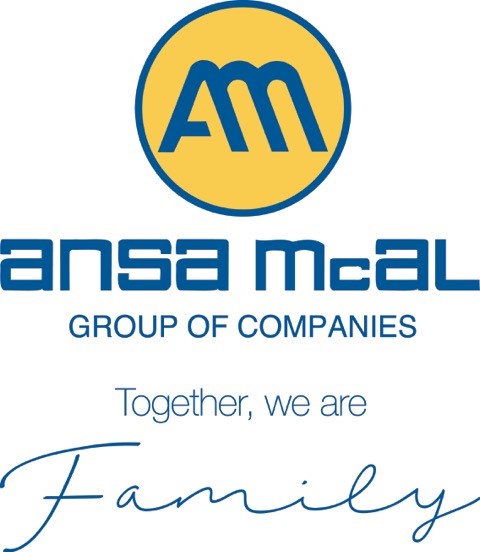 Carib Great Race the best ever
Surrounded by Carib Girls from left: Dave Bobb – Director of Physical Education and Sport (Ministry of Sports), Navin Ramoutar – Promotions Manager (Carib Brewery), Guy Acosta – Driver of Fire One and James Hadeed – Throttleman.
Competition in this year's Carib Great Race was by far the best in the 44-year history of the signature T&T regatta, Garth Marshall, vice-president of the T&T Power Boats Association has said. He was speaking at Saturday's awards ceremony held at the Hyatt Regency Trinidad in Port-of-Spain, where Fire One, driven by Guy Acosta and throttle man James Hadeed, received the champion's trophy. "This year, the boats and teams achieved the highest level of overall preparation thus far in the history of the sport in T&T. We are also running boats that are at the highest level of offshore powerboat racing anywhere in the world and in this case in nearly all the classes," he said.

Marshall added: "Once again, this race, in its 44th running, has been the master of many a crew. Out of 26 starters only 12 truly great racers completed the gruelling 112 mile course and of the 12 four limped in. This was by no means due to a lack of preparation. It seems that no matter how good any team thinks they are prepared, there are literally thousands of things that can go wrong to these very highly strung craft, and clearly they do. The race goes to those crews who have managed to master the most gremlins and got it all right." Douglas Henderson, global brands director at the Carib Brewery said as the title sponsors, regatta participants and fans could expect the event to remain "extraordinary,"

This as regional network SportsMax came on board to support the event through interviews and preview segments. He said initial discussions with international broadcaster ESPN have begun for the future promotion of the Carib Great Race.
"One year ago, I stood here under very different circumstances. It was the final years of our sponsorship, we were under a curfew, Carib beer was in the midst of rebranding itself to meet the challenges going forward and Fire One has staked its claim on their first title as Carib Great Race champions. A year later and a couple things have changed. This is the first year of a new sponsorship agreement, we can stay out later, and Carib has established itself as the real beer of T&T," said Henderson.


HONOUR ROLL: THE AWARDS:

Fastest Boat to Tobago:
Fire One
First Outboard to Tobago (on corrected time):
White Heat
First Locally Manufactured Boat to Tobago:
White Heat
Carib People's Choice:
Rite Formula
First to Grande Riviere:
Predator, 60 Class
White Heat, 70 Class
Hero III, 80 Class
Stinging Metal and Savage, 95
Fire One, 120 Class
Total Monster, 130 Class
First to Cannings Point:
Predator III, 60 Class
White Heat, 70 Class
Hero III, 80 Class
Stinging Metal, 95 Class
Intense III, 120 Class
Mr Solo Too, 130 Class
Closest to the Line–Last boat to breakdown
Hero III
Class Prizes: 60
1. Predator III
2. Candyman
Class Prizes: 70
1. White Heat
2. Energiza
3. Rite Formula
4. Overdose
5. Gulf Motom
Class Prizes: 95
1. Stinging Metal
2. Gulf Dragon
3. Rush
Class Prizes: 120
Fire One
Class Prizes: 130
Mr Solo Too


September 17, 2012
Corporate Communications
Written By:
Sean Nero