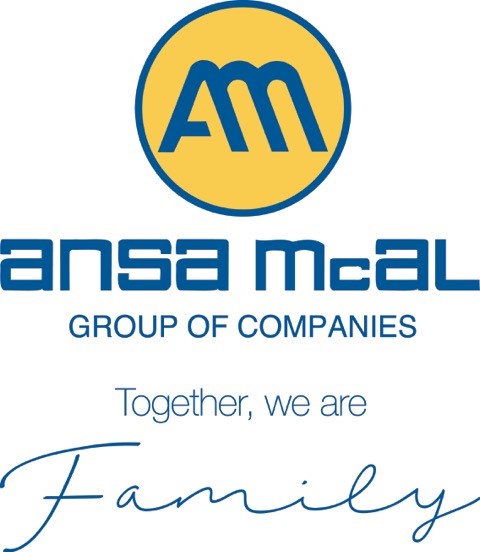 Chairman's 2010 greeting to all Group employees
MESSAGE FROM THE ANSA McAL GROUP CHAIRMAN & CHIEF EXECUTIVE ON THE OCCASION OF THE NEW YEAR & THE ONSET OF 'V10
Executives and members of the ANSA McAL Family, V10 is upon us!
Over the past four years, from V06 to the present, you would have seen and experienced a number of adjustments, in many areas of our operations. You would have seen new executive appointments, significant investments, introduction of new programmes, and initiatives all geared toward ensuring that we are on target to achieving our publicly stated objective of achieving V10.
January 2010, has met us in a solid, stable position, where we have seen the launch of the Group's Core Values of Employee Centered, Customer Excellence, Creativity and Innovation, Social Responsibility and Respect and Trust. We have also seen the re-introduction of the Employee of the Month, and Employee of the Year awards, along with the Subsidiary based Group Awards. These mechanisms are intended to provide further avenues for your career mobility and growth within the Company, for the employee based awards, and inter – company competitiveness as it pertains to the subsidiary based awards.
We are currently reviewing our Pension Plan with a view to bringing it in line with modern trends, and making it more flexible for you to better manage your retirement benefit, and enjoy the mobility of your contributions if this becomes necessary. The ultimate objective is to make the plan more beneficial to all employees.
Another area in which we have sought to provide additional benefits to our employees is through the Premier Card. We are widening the list of businesses from which you can get discounts by the inclusion of companies outside the Group.
Additionally, through measures instituted in all our companies, in compliance with OSHA, we have created a safer and healthy environment, and I am pleased to note that there has been a significant reduction in accidents, and our employees are now safer and healthier.
We at ANSA McAL have proven time and again that we have stood the test of time, and endured – with excellence. We have made a public statement, a public commitment to achieving our vision for 2010. I made this commitment as the team leader of this magnificent team, and hence I spoke on each employee's behalf. As leader of our exceptional team, I again recommit to achieving our mission! I recommit to ensuring that our Group rises to the challenge it has set for itself, its people, its shareholders, it's families. I recommit to achieving V10, and I encourage each employee to make a personal recommitment to us achieving this together!
The countdown is on!