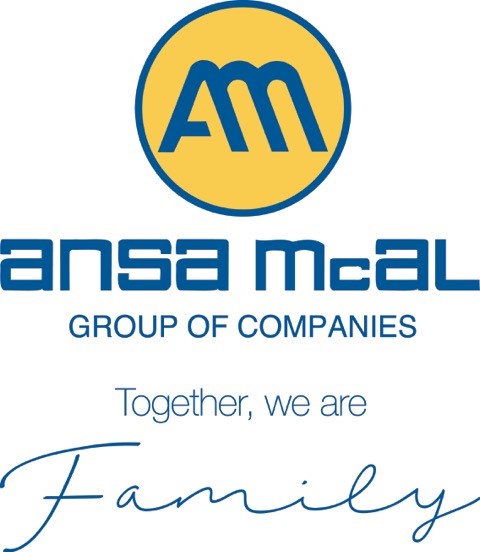 Group Awards, Core Values launched
Senior Executives and Heads of Subsidiaries of the ANSA McAL Group on Friday 02 October 2009 came together to launch the Group's Core Values Programme, and the Group Awards initiative, both aimed at creating, encouraging, instilling and rewarding excellence.
Group Chairman and Chief Executive, A Norman Sabga officially unveiled the first in a series of Core Values banners, heralding the start of an internal marketing campaign. He likened Core Values to the DNA of the Group, saying that achieving excellence, based on a commitment to core values is the way in which the ANSA McAL Group must always approach all aspects of its operations.
In congratulating the work of the Core Values Committee and working groups, the Chairman called on the Heads of Subsidiaries to ensure that employees were not only aware of the Group's Core Values, but also were given the enabling environment in which they could exercise and apply these values to their daily work activities.
Group Chief Operating Officer, Gerry Brooks talked on a re-dedication of the Group to create and reward excellence with the continuation of the Group Awards. He also took the opportunity to call on Heads of Subsidiaries to approach the final quarter with a combined view of achieving the objectives in the Group's Destination V10 strategy from an operational and revenue generation standpoint, and also from the perspective of promoting and rewarding outstanding performance by employees.
Group HR Consultant, Ken Mahabir thanked all employees and executives who participated in formulation of the Core Values and said the programme represented the Group's commitment to placing the employee as the centerpiece of its operations. He also revealed that work was now underway with formalizing the Anthony N Sabga Learning Resource Centre.
Group Corporate Communications Manager, Nicole Dyer-Griffith, chaired the event and then invited the Senior Executives to distribute Core Values plaques to the Heads of Subsidiaries.

Core Values Champions, who represented the various subsidiaries in the formulation of the Core Values were also recognized for their contribution and dedication.