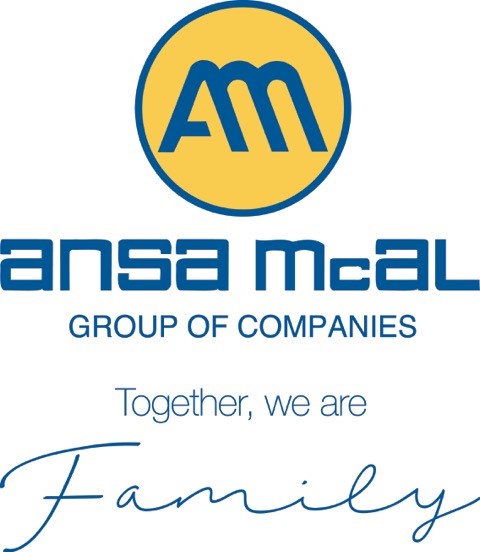 Guardian Media Limited launched
ANSA McAL's chairman emeritus, Anthony Sabga has a quiet word with Prime Minister Kamla Persad-Bissessar at the official launch of Guardian Media Limited at the Hyatt Hotel.
They were joined by, from the left, chairman of Guardian Media Ltd. Dennis Gurley, ANSA McAL's Chief Operations Officer, Gerry Brooks, ANSA McAL's Chairman and CEO, Norman Sabga, Finance Minister Winston Dookeran, Guardian Media Board Member Grenfell Kissoon and Guardian Media Managing Director Gabriel Faria.
In a bid to remain relevant in this digital age, the Trinidad Publishing Company Limited is seeking a new direction.
The 93 year-old company has rebranded itself and it is now known as the Guardian Media Limited (GML). Speaking at the official launch of the renamed company at the Hyatt Hotel yesterday, GML managing director Gabriel Faria said: "Guardian Media is on the leading edge of truly converging our traditional and new media platforms, connecting to consumers on their terms and to suit their lifestyles.
"The environment is changing at the speed of light—to survive and moreso prosper we must not only embrace it, we must be on the leading edge of change where we create the landscape for the future. Not following the road but creating new paths and letting others follow us."
It's not just a name change. "It is a fundamental shift in how we will do business going forward. We clearly understand our role in connecting you to your consumers and that we must satisfy our three stakeholders to succeed," he said.
The company has introduced a Special Publications Unit. The SPU creates creates a number of focused "magazines" which are not only distributed through our daily paper but also through direct distribution to hundreds of outlets which cater to the specific consumer.