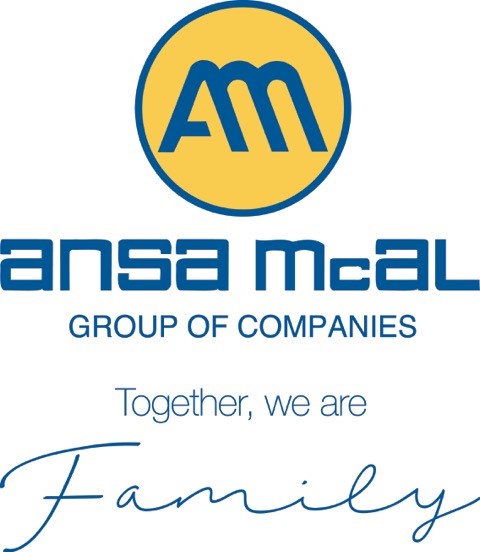 Kids enjoy new play park at Gulf View

Head of Standards Distributors Ltd Marketing and Sales, Sherry Ann Lee-Hunte, with young residents of Gulf View, La Romaine during the opening of the play park.
The rains came but it did not stop children, living around the Gulf View Community Centre, La Romaine, from leaving their indelible prints and names around the newly installed play park, located opposite the centre. The low walls surrounding the park, equipped with slides, swings and rides, were beautifully decorated by the children, who painted their names and quirky drawings to stamp their ownership of the facility at the opening on July 27.
The play park built in a record three months, was made possible courtesy the San Fernando City Corporation, Standards Distributors Ltd, National Self Help Commission and Trinrico, among others. Community Development Minister Nizam Baksh, who was on hand to open the facility, wished the children who benefit from the play park, many happy years of playing, and urged them to care for the facility. Baksh also commended chairman of the Board of the centre, Viliana Ramoutarsingh, and her members for having the facility opened three months after they were installed.
Ramoutarsingh, became emotional in her address as she spoke about fulfilling her father's dream, which he embarked upon more than three decades ago, when he visualised and created the Gulf City Shopping Plaza and the prime Gulf View residential area, from what was once a coconut estate.
"Thirty-five years ago my late father, Jack Ramoutarsingh, saw a coconut estate and envisioned a beautiful, friendly, residential community. He even built Gulf View Link Road free of charge, so the people of Gulf View could access San Fernando.
"Thank you for the opportunity to give back to the community, which I so dearly love and which hold so much sentimental value to my family," Ramoutarsingh said. She pledged to do her best to ensure the Gulf View Community Centre was a model for other centres to follow. San Fernando Mayor Marlene Coudray explained that under the City Corporation's list of projects, the play park would not have been priority nor would it have been considered for probably another two years.
"This is a fine example of what partnering can do," Coudray said, as she encouraged other communities to partner with them. "We may not always be willing to do it on our own, but we are willing to partner with others for the benefit of the community." Member of Parliament for the area and Public Administration Minister, Carolyn Seepersad-Bachan, agreed that while government can facilitate, communities need to get together and take charge.
"If we are able to get back to community-based governance where decisions are made in the community, we would be able to go forward at a faster pace." She said she was happy to see the little ones enjoying learning to live the community life, "the way I used to know it when I was a child. "That is what we have to restore to all our communities. Community based governance to take Trinidad and Tobago forward. It is up to you to make this happen," Seepersad-Bachan said. Baksh said they were working with communities to build community centres with play parks, where there are none.
Trinidad Guardian
August 09, 2011