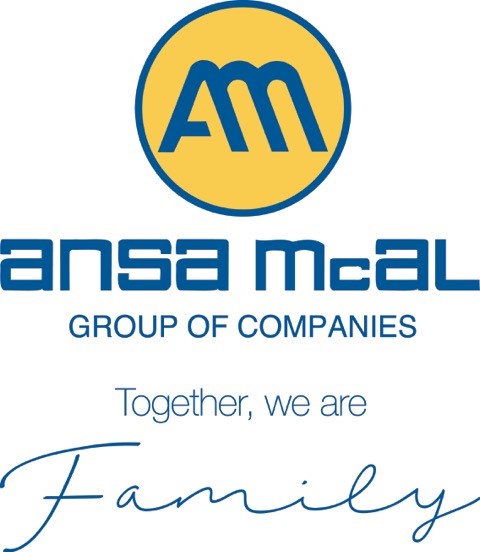 Kissoon retires from GML, ANSA McAL

After a 17-year executive career at GML (formerly TPCL) and ANSA McAL Ltd, Grenfell Kissoon, right, retired from Executive and Board positions last month.
After a 17-year executive career at GML (formerly TPCL) and ANSA McAL Ltd, Grenfell Kissoon retired from executive and Board positions last month. He will be going into his own consulting business, with principal focus on executive coaching and mentoring. Kissoon explained that executive coaching is a well-established and growing practice for grooming leadership talent in the developed countries of the world, and T&T is slowly coming to grips with the tremendous value of this intervention in building a high performance leadership pool.

He further explained, that many potentially good leaders/managers are derailed or rendered ineffective because of their inability to confront and overcome inherent leadership/management challenges. He said emotional intelligence has been emerging as a critical platform for leadership excellence, and this will constitute an essential aspect of the leadership coaching.
Began in radio

Kissoon began his career at ANSA McAL in January 1994, as the managing director of Trinidad Broadcasting Company, which had been experiencing financial losses for two years previously. He was able to turn around the fortunes of the Company and realise a profit in his first year at the helm of the Company. Not only have the profits grown progressively since then, but the operation was expanded from three to five radio frequencies. Today TBC is the dominant radio operation in Trinidad and Tobago with leading ratings and market share. Kissoon was also asked to oversee the operations of Trinidad Publishing Limited in addition to his portfolio as Managing Director of TBC. He functioned as the CEO/MD of TPCL and MD of TBC for two years.


Led Merger

In 1998, both operations were merged into one company. Having stabilised the operations of the Guardian his next thrust was to focus on growth, and in this regard he presided over two major format changes for the paper. In 2002, the broadsheet was transformed into G-size and in 2008 to a modern, upmarket tabloid, with the "best layout, design and reproduction, and a change in writing style."

Both changes resulted in healthy circulation growth. The Guardian publication is currently printed on one of the most technologically advanced printing presses in the world, which was bought in 2007 and is located in Chaguanas. In September 2005, GML, expanded its operation to Cable TV broadcasting, with a unique news and current affairs format, and immediately made a huge positive impact on cable viewers.
The station was upgraded to a national free to air broadcasting service in 2008, and is now one of the leading TV stations in T&T. The station became profitable from its first year of operation. Kissoon describes the thrust into TV as "the most exciting and significant project of the media Group, as it completed the fare of traditional/mainstream media offerings, making GML a full multi media company.

In addition to his position of MD of GML, Kissoon held the positions of media sector head—ANSA McAL; member of the boards of directors of ANSA McAL Limited, and GML, chairman of the media divisional boards of CNC3 TV and TBC Radio, and had also served for short periods on other Boards within the ANSA McAL Group. Kissoon officially retired in August 2003, but continued to work on a full-time basis until the end of 2009. Thereafter he continued to hold all his other positions (except MD of GML), on a part time basis until April 30, 2011 when he relinquished all positions consistent with his full retirement from the Group.


Rewarding job

Kissoon describes his employment at ANSA McAL and GML "as the most rewarding and fulfilling of all my career opportunities—personally and professionally." In respect of his relationship with his principals, he said: "I enjoyed a very cordial, professional, and respectful relationship with the current Chairman Norman Sabga, and Chairman Emeritus, Dr Anthony Sabga." He describes Norman Sabga as a "bright, amiable and astute leader whom I have tremendous respect for," and Chairman Emeritus, Dr Anthony Sabga, as a gifted insightful and visionary entrepreneur from whom he learnt much.

Asked about the ANSA McAL culture Kissoon said: "It is a great place to work if you are up to the challenge. There is fairness, great opportunities for career growth, and rewards can be very attractive based on your performance." Kissoon also spoke in glowing terms about the support he received from Dennis Gurley, the Chairman of GML, and other members of the Board, executives and members of staff of GML, and the representative Trade Union, Bank Insurance & General Workers union. He had particular words of praise for his Administrative Assistant, Susan Clement, whom he described as a good case of someone growing in value based on organisational signals.


High-quality management

He described Dennis Gurley as a gentleman who had the wisdom suitable for a Chairman. He signaled out Gilbert Peterson, Conrad Sabga, and Diane Chatoor, as Board members whom he frequently consulted for perspectives and advice that was always valuable. Asked about the loss of leadership expertise with his departure, Kissoon said "GML has some of the most competent and resourceful executives at the helm, principal of whom are Brandon Khan—DMD, Cyntra Achong—GM (Marketing), Steve Dipnarine—GM (Radio), and Douglas Wilson—GM (Print).

He expressed the view that the new MD, Gabriel Faria was an appropriate choice as successor, given the rapidly changing patterns of media consumption." Kissoon said: "There are strong brands in each sector, technologically-updated equipment, adequate resourcing, significant cash reserves, and continuing growth in profitability." He said on this basis the company is well poised for continued growth. It is towards the objective of helping aspiring executives to realise their full potential and blossom into high performance leaders that Kissoon proposes to devote the next phase of his career to.

He said he has worked in a fiercely competitive industry, and with an aggressive and ambitious group, from which he has gained valuable experience, which he feels committed to share for the benefit of national development, a decision he has made after careful philosophical reflection.
Trinidad Guardian
May 08, 2011