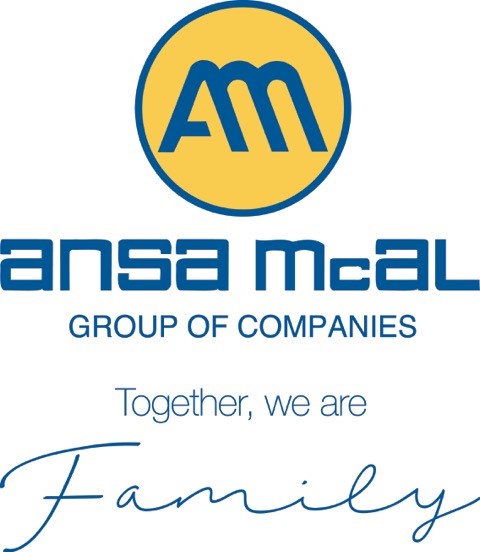 Manufacturing Seminar: Translating Strategy into Results
The Manufacturing Sector of the ANSA McAL Group hosted a one day seminar on Tuesday January 23 for over fifty (50) ANSA McAL management professionals entitled – "Translating Strategy into Results".

The seminar was custom-designed by ANSA McAL's Executive Management for Board members and key management across the Group's Manufacturing Sector. This strategy session outlined the Group's methodology to translate the Sector's performance to world class standards in the paint, glass, plastics packaging, industrial chemicals, construction materials, clay and concrete blocks, clay roof tiles, safety matches and air conditioning industries.









Kelvin Mahabir, ANSA McAL Sector Head- Manufacturing, stresses his point





Gerry C. Brooks– Chief Operating Officer delivered a comprehensive overview of the Sector's past performance, highlighting the sector's strategic capital investment of nearly $200M over the last three years. He also emphasized the Group's future focus to leverage and embrace Information Technologies systems to meet the Group's Vision 2010 objectives, stating:




"The Manufacturing Sector must start using our full I.T. functionality as well as leverage current investments…. by exploiting synergies across the Sector".


Philip Marshall, Executive Director, HR & IT conducted a session on Business Processes for Closing the Performance Gap with emphasis on Manufacturing processes. He provided extensive material on how to identify and name all the relevant processes within the organization and how these processes will then be documented and analyzed for improvement.



| | |
| --- | --- |
| | Professor Denise-Margaret Thompson of the University of Trinidad and Tobago addresses ANSA McAL Manufacturing professionals. |
Other speakers at the seminar which was held at the Centre of Excellence, included
Kelvin Mahabir, Sector Head- Manufacturing; Richard Jones, – Group Chief Financial Officer and also featured Professor Denise-Margaret Thompson of the University of Trinidad and Tobago. Prof. Thompson introduced the Lean Manufacturing Process, which is currently being used by successful manufacturing conglomerates to eliminate waste in many processing areas including overproduction, inventory, setup, transportation and labour.