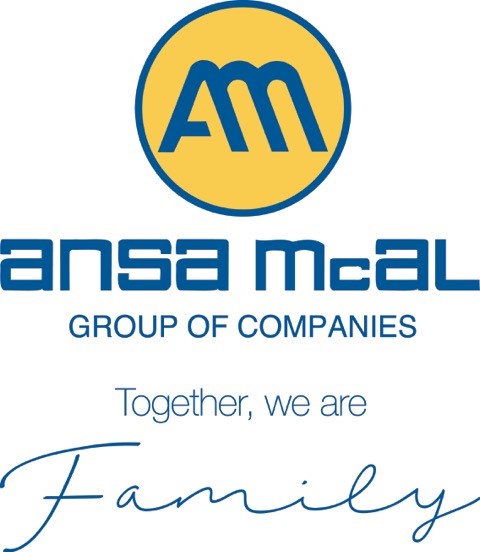 MBM Employees receive Awards of Excellence from Canon Latin America
(Back row, L-R) Esbert Joseph, Technical Team Leader, Office Equipment Service Department, MBM; Mahadeo Beharrylal, General Manager/Director, MBM; Jose Conceicao, Manager – Service Support, Technical Division, Canon Latin America (Miami Florida)
(Front row, L-R) Garvin Olivieri, Service Supervisor/Technician,MBM; Stacey Thomas, Technician – MBM South Office, Christian Jacobs, Technician, MBM.

On Tuesday 8th February 2011 selected staff members from McEnearney Business Machines (MBM) received awards of excellence from Canon Latin America (CLA), a world class supplier of digital/copier solutions. The awards were handed out at the MBM head office located on Richmond Street, Port of Spain.
MBM is a wholly owned subsidiary of the ANSA McAL Group of Companies, and has been in business for over forty three (43) years. MBM offers an extensive line of Canon copiers including technical support, ranging from compact copiers for desktop PCs to high-speed/high-volume digital multifunction systems with both colour and black and white output.
The Canon/MBM relationship spans four decades and is characterised as long standing and lucrative, which has enabled MBM to be more versatile, productive, award winning and significantly innovative in addressing current market trends and our customers' needs/expectations. Software improvements and its increasing role in "Imaging Systems" fuels the ability to drive success in current market trends.
The MBM Technical Support Team have been garnering awards for excellence and outstanding work over the past five (5) years, and last year, 2010, the company itself received recognition in the Canon International Forums for Sales.
At the 2010 awards MBM received the following awards in the Corporate Systems Category for the Caribbean Region for 2009:





Most Colour Copier Units Sold







Large Format Printers Category: Most Black and White Copier Units Sold







Most "Canon imagePROGRAF" Units Sold
The MBM employees who were recognized at the recently held prize giving are:





Mr. Garvin Olivieri : "Bronze Level Award of Excellence" for achieving Technical Proficiency on Systems and Canon Controllers by the Associate Technical Specialist







Mr. Christian Jacobs: "Silver Level Award of Excellence" for achieving Technical Proficiency in the Copier Service Industry attained by the Senior Technical Specialists







Ms. Stacey Thomas: "Silver Level Award of Excellence" for achieving Technical Proficiency in the Copier Service Industry attained by the Senior Technical Specialists
For more information please contact Lisa M. Maillard, Executive Assistant, McEnearney Business Machines, 625-1041/4 ext 118 or [email protected]

March 10th, 2011