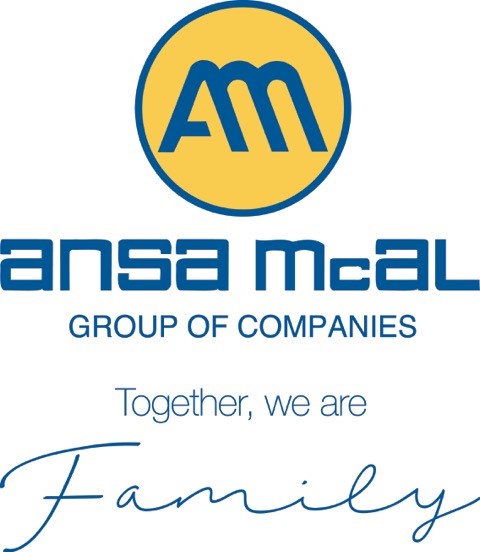 McDonald's gets grand opening at Grand Bazaar

ANSA McAL's Chairman Emeritus, Dr. Anthony N. Sabga, left, greets Trade and Industry Minister, Stephen Cadiz at the opening of McDonald's at the Grand Bazaar in Valsayn.
McDonald's gets grand opening at Grand Bazaar
T&T's latest McDonald's was opened at Grand Bazaar in Valsayn yesterday morning with a short VIP ceremony following which the restaurant was opened to the general public at 10 am. The new McDonald's restaurant will feature a modern and comfortable ambience with indoor and outdoor sitting at the terrace, free Wi-Fi for all its clients and a modern McCafé, according to a statement from Arcos Dorados, the franchisee for McDonald's throughout Latin America and the Caribbean.
Milagros Bermúdez, T&T Market Manager, announced that the restaurant has a number of special features that will be unveiled for the first time in Trinidad and Tobago and will enhance the entire McDonald's experience. These include the drive thru service, known as Auto Mac and an air conditioned McDonald's PlayPlace where kids will enjoy three levels of fun and a safe play environment.
"We chose T&T because it is a beautiful country and there are many opportunities for mutual benefit," explained Bermúdez. "With our second restaurant opening, our mission is to continue offering a menu that caters to every taste, customer service of the highest standard, a warm and friendly atmosphere and nutritionally balanced meals prepared from the freshest ingredients," added Bermúdez. T&T is the first Caribbean market to enjoy the new, enhanced Happy Meal. The Happy Meal is composed of four items, including a serving of fresh apples and kid-sized fries with less than 100 calories.
The Grand Bazaar restaurant is the second of three that Arcos Dorados plans to open in T&T this year. The first, at The Falls at West Mall, was opened in late September and the third restaurant will open subsequently on Cipriani Boulevard in the next few weeks. This country represents the company's 20th market, a significant milestone for the organisation.
Trinidad Guardian
December, 2011