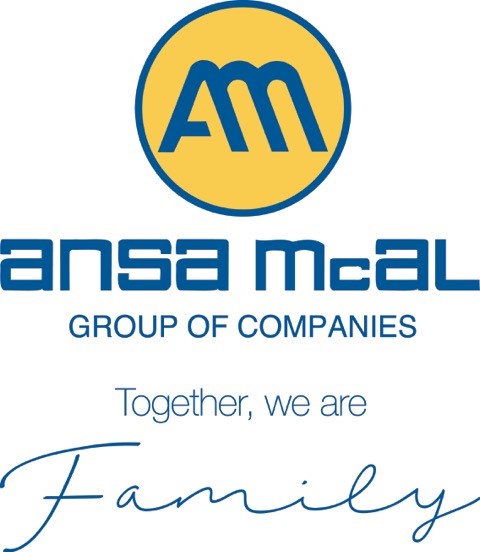 Metpro employees face off!
Raising the Game on Safety
Metpro employees face off!
Clarence Ramkhalawan, Metpro's newest addition to their HSE team, hit the ground running as he introduced a new twist to Metpro's routine meetings. Mr. Hayden Romano was keen on adopting Mr. Ramkhalawan's suggestions as they were fresh and offered a new approach to safety awareness.
'Toolbox' was originally a formal meeting held every work day at 7 a.m., to discuss a safety topic/issue, as a way of keeping personnel informed, updated and aware.

The Winners- Metpro Logistics Department, with Hayden Romano, Nixon Gangoo and Clarence Ramkhalawan
Clarence decided to make this mandatory, formal meeting fun and more engaging. He got all eight (8) Departments of Metpro involved, from building their own game machine to participating in the team competition. With a zero budget they developed the game machine using "scraps" from around the Metpro Plant .The materials used were as follows:


1 used tabletop

Scrap from Special and Standard Steel

2 emergency stops from Maintenance

2 (110) light bulbs

1 used fire alarm buzzer
The machine was fashioned after the traditional ones used on many well-known game-shows, like Family Feud. The competition kicked-off on March 19th and culminated on the 28th March 2012. Each morning one phase of the competition took place, from preliminaries straight through to the grand finals. Eight Departments in Metpro that took part were:


Special Steel

Standard Steel

Logistics/Quality

Warehouse

Aluminium

Vinyl

Glass

Maintenance
Each team consisted of 4 persons from the department. All together there were 32 participants in the competition. However, everyone got involved, helping each other "study" for the quiz. The competition fostered a new level of team work and spirit, while being informative and raising awareness on safety issues that pertain to their industry.

Some participants from the competition
The finalists were the teams from Maintenance and Logistics, with the Logistics team emerging as the winners for the 1st Quarter. The Challenge Trophy sits with the Department until Q2 when the games will resume. The HR Department lent their support by providing certificates and medals to all participants. The initiative was so successful that it will be rolled-out across other relevant Group companies.
Congratulations to Clarence and Metpro for a job well done! And of course a special congratulations to the winning team…Logistics!
Group Corporate Communications Department