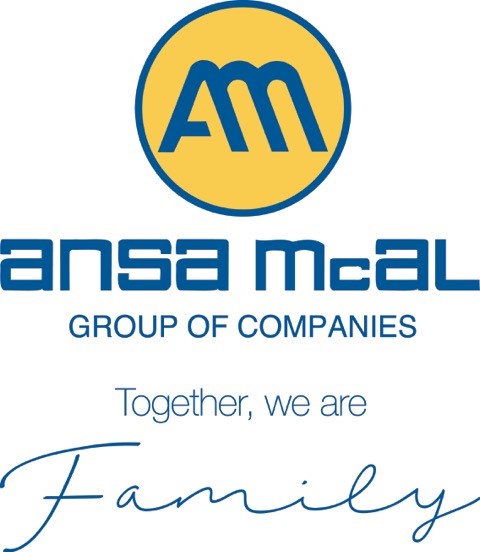 Metpro Regional Training Seminar

The seminar's participants and members of the ABS team
Fostering a new sense of partnership
The Metpro, windows and doors division of ABS hosted a Regional Training Seminar in May. The three-day programme was commissioned by Dave Pierre, Export Manager – ABS, Hayden Romano, General Manager – Bestcrete and Victor Cooper, Managing Director – ABS. The event was organised and executed by a specially selected team, which included Carla Alleyne, Brand Analyst – ABS, Nizam Rahim, Sales Manager – ABS and Metpro Plant Supervisors.
Four companies from four different countries participated, with a total of six representatives. They were:





Gillian Trotman and Adrian Greaves, Brydens, Barbados






Padma Prashad, AMTL, Guyana






Chord Davidson, L.L. Ramdhanny, Grenada






Derniea Serieux-Ellis and Victor Dudley, Renwick, St.Lucia

Seminar participants were also taken on a tour of the plant
This initiative was undertaken in order to achieve the following objectives:





To provide comprehensive training on the Metpro range of products, from production to sale






To develop better our relationships with the respective ABS/Metpro partners within the region






To determine the best strategies for increasing sales and growing the business within the region through these mutually beneficial partnerships
The seminar programme included classroom sessions on product knowledge, quality and ISO perspectives, and the new marketing approach. A practical windows installation session was conducted, which was well-received, and will form an essential part of the sales tools used going forward.

Hard at work in the Metpro plant
The group also had plant tours of Metpro and the new TK4 Clay plant. Adam Sabga, General Manager – ABS and the ABS Projects Department played a critical role in the preparations for the seminar as they were able to expand the scope of businesses that Metpro can partner with regionally, through various commercial projects.
Both the ABS team and participants expressed positive feedback at the conclusion of the seminar. It was felt that a new sense partnership was fostered. Participants each added value with their ideas, suggestions and insights.
Contributions, with respect to the uPVC Vinyl line, made by the Brydens' team were particularly important and valuable in helping to improve the new product.
Some of the comments received, talked about "ABS' new resolve", "stronger partnerships for achieving greater sales", and "looking forward to very promising times ahead".
"It was well worth the chance to have had a say in how ABS and its regional distributors will work together going forward. The new work ethic of ABS is very refreshing and augers well for us all," Adrian Greaves, Brydens Barbados.
The ABS team is very proud and optimistic that the initiative was an overall success and a step in the right direction for moving Metpro forward.
Corporate Communications
June 2012