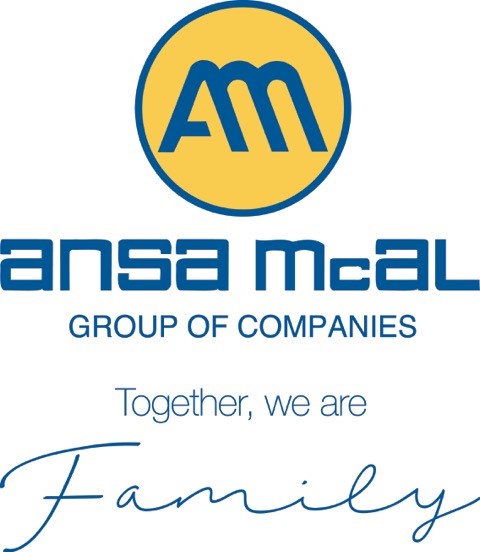 Penta Paints and ANSA Polymer Give Thanks
In the wake of the fire that struck the ANSA McAL Industrial Park in late November 2007, ANSA McAL Group executives as well as board members, management and staff of both Penta and ANSA Polymer gathered together recently to give thanks for the successes of the past year and more significantly, for having been spared potentially disastrous consequences as a result of the blaze.
At the Thanksgiving Service and Function, which was held at the Industrial Park on Tumpuna Road, Chairman of the ANSA McAL Norman Sabga was passionate in addressing the gathering of over 300.
In vividly recalling the events of the fateful morning of the fire, Sabga said, "As I approached the compound going East on the highway, I saw billows of smoke and light from fire." Sabga admitted that at first, he thought that the fire would be the worst experience he would ever face and that he was certain that ANSA Polymer and Penta Paints had been destroyed. He then gave high praise and thanks to staff, whose diligence and dedication, he stated, made the day of thanksgiving possible.
Also giving credit to the employees whose quick response to the fire contributed to minimizing the damage at both companies were the Managing Directors of Penta Paints and ANSA Ploymer, Jesus Rodriguez and Derek de Caires. Both MD's gratefully acknowledged members of the Trinidad and Tobago Fire Services with De Caires saying, "To the brave firefighters who risked their
lives to ensure that we all had something left to come back to and build an even better and greater company, we thank you."
Kelvin Mahabir, Group Sector Head- Manufacturing listens attentively with Dr. Anthony Sabga, Chairman Emeritus
Rodriguez also recognized the "ongoing participation of the rest of the staff in restoring each company's activities to functionality." In this regard, De Caires gave special mention to Group subsidiaries, MBM and ANSA Technologies which, he said, "gave the engineering support needed to rebuild and restore the infrastructure that was damaged by the fire."
Also in attendance at the function were ANSA McAL Group Chief Operating Officer, Mr. Gerry Brooks, Chairman of the Board of Directors, Mr. Kelvin Mahabir and Chairman Emeritus, Dr. Anthony Sabga, who were quietly thankful that the damage was contained to key companies of the conglomerate he was instrumental in establishing.
As part of the Thanksgiving His Grace, Archbishop Edward Gilbert will offer Holy Mass on Sunday 13th January 2008 at the Santa Rosa Church at 9:00am on behalf of the company.