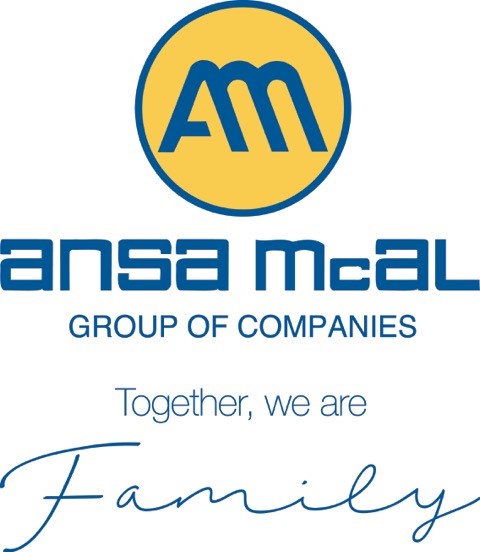 Penta Paints launches new paint

Executive Manager of Marketing and Sales at Penta Paints – Sean De Souza (left) and Edward Kacal – Managing Director (ANSA Coatings Limited) at the launch of the Formulast Paint Technology at the Hyatt Regency, Port-of-Spain on Wednesday 11th October, 2012. Photo: Brian Ng Fatt
Penta Paints Ltd has managed to stay competitive even though most of its customers in the construction sector are experiencing a decline in construction projects. Sean De Souza, executive manager, Marketing and Sales said demand for paint remains strong even though there are fewer new projects.
"Apart from anywhere in the Caribbean, T&T has a significant affinity for paint. If you go up the islands you will realise there are countries where people who would defer from paint. They would put up masonry but would not paint it. Trinidadians consecutively paint everything, it is almost a cultural thing in T&T that we paint annually. As a result, although we don't have new construction, the re-painting is what we are focusing on," he said.
De Souza was speaking yesterday, after the launch of the new Penta Formulast Paint Technology by Penta Paints. The launch was held at the Hyatt Regency Trinidad hotel, Dock Road, Port-of-Spain. Paint made by Penta was sent for tests in the United Kingdom to determine whether the paint was of a high quality.
"We got back basically a nice scorecard that said we excelled almost 40 per cent in some of the scrub tests (with) 30 per cent better drying time, as a result we have a superior product. "Now that we got it (the paint) tested independently, we moved ahead and coined this formulation in a can to the registered Formulast Paint Technology," De Souza said.
What this means is that "this superior formulation which is designed for the tropics, would give you better durability, better colour retention and, at the end of the day, a superior product or the best product in the market," he said. De Souza warned that individuals who are about to embark on a project to paint their homes or a part of their homes should be wary of unscrupulous people who are selling low-grade paint at the price level of premium paint.
"Some companies basically piggy back on their brand equity, so it's a well-known brand but they don't give the well-known products. It is up to the consumer to identify when this is happening." Some of the Penta Paints products include:


Autocolour, which is the automotive leading brand on the market and the Caribbean;


International, which is a marine grey paint, which is designed for tankers and yachts;


Glidden, which is considered to be a premium imported paint;


Decorative paint;


Devoe Light and heavy industrial coatings
Trinidad Guardian
October 11, 2012
Story by: Nadaleen Singh