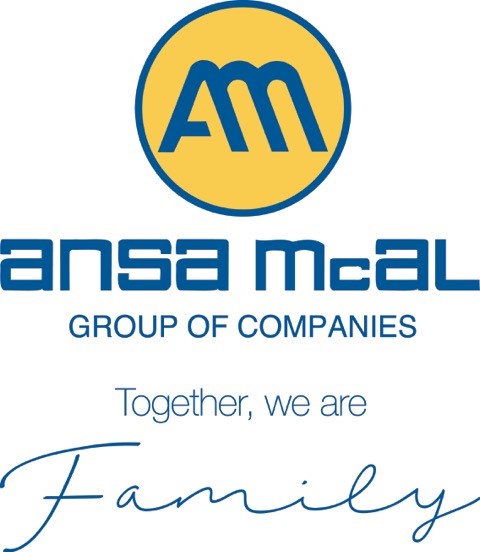 Senior Executive Appointments at Carib Brewery Ltd
Mr. Andrew Sabga, Managing Director of Carib Brewery Limited has announced the following executive appointments, effective immediately: Mr. Allan Herrera has been appointed Executive Director, Mr. Damian Castagne will assume responsibilities as General Manager- Logistics and Mr. R. Douglas Henderson has been appointed to the position as Export Director.
Allan Herrera: A senior executive of the Group, Mr. Herrera has served in several management positions within the Group – his latest position was Group Human Resources Manager, a post he held for the last seven (7) years. He joined the ANSA McAL Group in July 1985 as Financial Controller of the Automotive Sector and then as General Manager of Burmac Limited up to 1991. Over the years, he has served with distinction and in 1991 took up duties at Trinidad Publishing Company in the capacity of Company Secretary and Chief Financial Officer with his final posting as Deputy Managing Director. In 1999 he took up duties at Head Office as Group Human Resource Manager.
Mr. Herrera presently sits on the Divisional Board of Trinidad Publishing Company Limited, the Group's Print Division, and is a past Board member of Trinidad Publishing Company Limited, Penta Paints, Alstons Shipping, Trinidad Broadcasting and Prime Radio. He was also a Trustee of the Alstons Pension Fund Plan and Secretary of the Guardian Neediest Cases Fund.
Damian Castagne: With over twenty years industry experience, Mr. Castagne will be responsible for executing Supply Management, Customs, Warehousing (Bonded Warehouse, Raw materials, Packaging Materials and Spares) and Planning for Carib Brewery Limited.
Mr. Castagne has extensive experience in the fast moving goods and services sector, having worked in several departments at the senior managerial level including Logistics, Product Development, Purchasing, Supply chain management areas of operations. He has a solid track record of achievement, and has successfully implemented systems to improve product availability and supply chain efficiency leading to improved customer service.
R. Douglas Henderson: A seasoned marketing and sales professional, Mr. Henderson will have the responsibility for the export of the flagship Carib lager beer and other world-class alcoholic and non-alcoholic beverages produced by Carib Brewery throughout the Caribbean, North America and UK markets. He brings to the Group over a decade of marketing and sales experienceMr. Henderson also has over two decades industry experience, having worked at the senior managerial level with two of the world's major multi-national, fast moving goods and services businesses. In the last eight years, he successfully served as the Regional Manager for the Caribbean region with marketing and sales responsibility for twenty two countries.