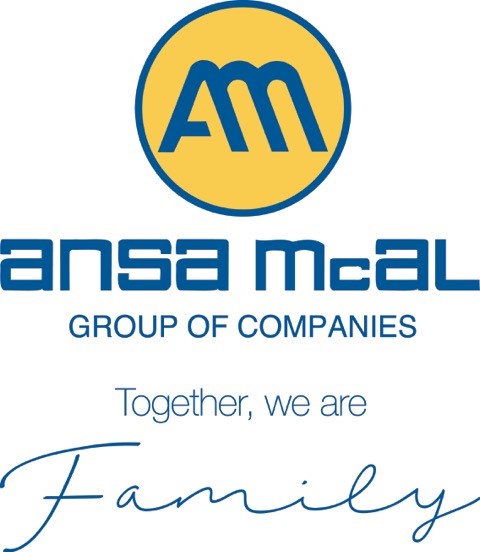 Sissons goes Green with new paint
Chairman of Sissons Paints, Gerry Brooks, second from right, at the launch of a new water-based paint the Aqua brand. From left are Sissons Paints managing director Edward Kacal, marketing officer/colour adviser Eugene Joseph, St James colour shop manager Claudette Garcia and commercial manager Umanath Maharajh.

An environmentally safe paint that has none of the mercury and lead of previous paints has been launched by Sissons Paints Ltd. Sissons, a subsidiary of the ANSA McAL group of companies, launched its line of Aqua Premium Paints at the Kapok Hotel, Maraval, on Thursday. "If someone had told me a couple decades ago that we would be assembled here today talking about environmentally safe paint, I might have probably said there is no such thing because everyone knows that the majority of paints we used back then contained formulas that were far from safe," Edward Kacal, Sissons' managing director said.
Noting that Sissons had risen to the global challenge to "go Green," Kacal said the company had successfully created a product that had performed beyond all expectations and could boast of being designed with the aim to protect the environment and consumers. "Along the way, we have modernised our manufacturing processes to reflect today's environmental sensibilities," he said.
"We changed the majority of our methods to move with the times and have adapted these processes in the manufacture of our wider range of familiar Sissons products." Kacal said the product was the first of its kind to come from the company's labs in T&T. "Sissons has long been an advocate for safe technology in all our labs and the company continues to demonstrate our lifelong commitment to preserving the earth," he said. "Long before it was the 'in thing' to go Green, we were already doing our part, from recycling paint cans to adjusting our paint compounds."
Kacal said as leaders in the decorative paint industry, the company was pioneering manufacturing procedures that focused on waste reduction, recycling and the execution of zero discharge processes. Formed in 1956, Sissons has 63 companies and hires 6,000 people in T&T and throughout the Caribbean. The company now uses a reduced amount of solvent in its formulations, lessening the amount of vapours emitted into the atmosphere. In addition, Sissons has implemented the use of organic compounds as raw materials in the products, further reducing harmful emissions.
Kacal said consumers now had paints with the protection, look and sheen of its oil-based paints, without subjecting themselves to toxic fumes or environmentally harmful, volatile organic compounds that deplete the ozone layer. He further pointed out that the new acrylic latex Aqua Premium paints could be cleaned easily without thinners, dried faster that oil-based paints, could be painted on a surface without using primers and cost less than comparable foreign paints. The paints come in three types, Aqua Gloss Enamel Paint, Aqua Floor Paint and Aqua Coat Clear Varnish.
Trinidad Guardian
April 26, 2011