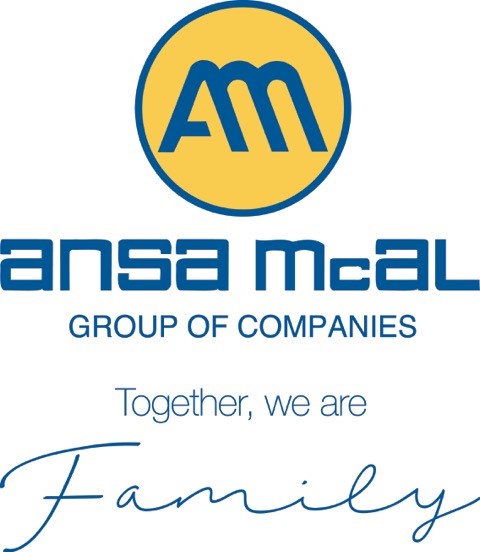 Tatil & Tatil Life Celebrates Its Top Agents Awards 2008
This year, Tatil and Tatil Life recognised their Top Agencies and Agents for 2007 at two separate functions. On Tuesday 15th April, 2008, Tatil honoured its Top Agencies at the Union Club, Nicholas Towers, Independence Square. Later that week on Thursday 18th April, Tatil Life honoured over 30 Top Agents at its Tatil General Recognition Luncheon, themed "Celebrating the Stars".
At the Tatil General ceremony, Musa Ibrahim, Executive Director Tatil gave the welcome address and Ray Sumairsingh– ANSA McAL Group Sector Head Financial Services gave awards to the following Tatil Representatives- Kedar Gajadharsingh received a Long Service Award in recognition of thirty five (35 years); and to 3rd time recipients David Stephens who was awarded Top Sales Agent of Year and Top Agency of the Year – S&R Insurance & Advisory Service Limited, led by Sharon Ramrattan, Agency Manager.
At the Tatil Life ceremony, over 30 Tatil Agents were honoured at the Awards ceremony – "Celebrating the Stars", held at the newly opened five star Hyatt Regency Hotel in downtown Port of Spain. The Feature Speaker of the event was Gerry Brooks – ANSA McAL Group Chief Operating Officer. In his speech he warmly congratulated the awardees on their top performance in almost every insurance product/ service.
At the Life Awards ceremony, Russell Bhola copped the prestigious and coveted Top Producer of the Year 2007; Russell Bhola, Bryan Pedro, Clyde Ramsey now sit at the esteemed Chairman's Circle and the Branch of the Year 2007 went to the Jeevan Mohess Branch (3rd time). No stranger to winner's circle, Tobagonian Brendan Gray was awarded Producer of the Year 2007. A special presentation of long-standing service awards to Carl Anthony James/Premier Executive Adviser for 35 years' service.
Mr. Brooks, a former Tatilian and one time Managing Director of Tatil / Tatil Life urged the agents to embrace new communication methods to build and strengthen customer relationships:
"By e-mail, phone, fax and on-line, be present virtually and physically," he said. "Make the PC and multimedia presentations part of your everyday tool kit….Use your laptops and PDA for remote access and client inquiry……Each agent must craft and execute his personal business plan with growth and productivity objectives…."Have a reception for your ten best clients and let them bring a valued colleague."
Mr. Sumairsingh, a veteran insurance top level executive with over two decades' experience, in his welcome remarks urged his agents to remain consistent, sharply focused to achieve results and success:
" Let's engage in needs selling rather than trying to sell by illustration or to make easy sales on annuities…..Keep on developing our competencies, attend regular management and agent training programmes to keep updated on new trends and needs….My challenge to everyone here today is to work together for the benefit of the family, our family, their families…"
Other awardees included:
Tatil General

Executive Club
Recover Insurance Services Limited
Babita Gosine Insurance Agency
Anna Mohammed
KRIAL

Million Dollar Club
S&R Insurance & Advisory Service Limited
Gajadharsingh Insurance & Travel Service
Tonya Marhue
Pegasus Financial Services Limited
Seukaran Sookhoo
David Stephens

Tatil Life
Challengers Club
Bernadine Williams-Groome
Sharon Ramrattan
Nicole Reis
Ricardo Duke
Indrani Avatar
Sharan Mohamed-Ali
Earha Joy Mohammed
Executive Club
Russell Bhola
Bryan Pedro
Carl James
Clyde Ramsey
George Tobias
Mary-Lou Chung
Gloria Seucharan
Maureen Isaac
Mulchan Basdeo
Hardeo Seukumar
Christopher Lyons
Centurion Club
Russell Bhola
Persistency
Russell Bhola
Clyde Ramsey
Carl James
Mary-Lou Chung
Hardeo Seukumar
Sharon Ramrattan
Ricardo Duke
Indrani Avatar
Sharan Mohamed-Ali
Eartha Joy Mohammed
Recruiting Champion
Stephen Street
Productivity Award
Stephen Street
Keith Charles
Brendon Gray
Bryan Pedro
Eartha Joy Mohammed
Russell Bhola
Jeevan Mohess