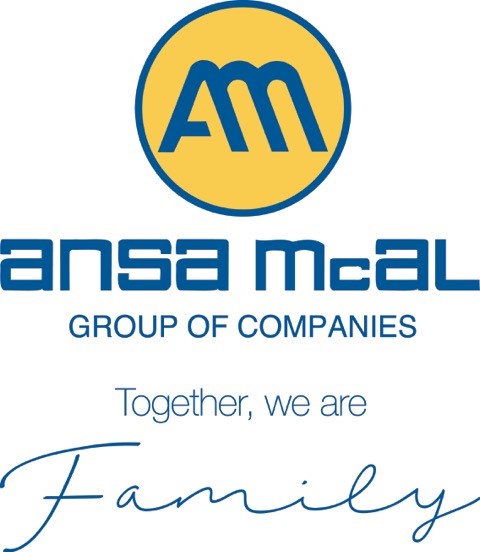 Top ANSA McAL official Gerry Brooks says: End Clico/HCU probe, send file to DPP

Chief Operating Officer of the ANSA McAL Group greets Chief Education and Research Officer of the Oilfields Workers' Trade Union – Ozzi Warwick, at the American Chamber of T&T (AmCham) post-budget panel discussion at the Hilton Trinidad and Conference Centre on Wednesday 03rd October, 2012. At centre is Executive Director of the Centre for Competitiveness – Indera Sagewan-Alli.

Gerry Brooks, chief operating officer, ANSA McAL Group, has called for an end to the Commission of Enquiry into Clico and the Hindu Credit Union (HCU) matters, saying that those cases should be sent to the Director of Public Prosecutions (DPP) Office so they could be treated as criminal matters.
This is the second time Brooks has stated that the Clico/HCU inquiry be moved to the DPP's office, the first time being in an interview published in the April 19, 2012, issue of the Business Guardian. "We have to move to prosecution if we are to send a clear message on accountability," he said. "We are asking that the commission of enquiry, that has no prosecution authority to come to an end, pass the files to the DPP office and begin the process, à la Madoff and à la Stanford.
"It is important that we have a robust financial sector." Brooks praised the Government for the way it dealt with outstanding Clico/HCU issues in the budget, describing it as "decisive and constructive." He was speaking yesterday at the American Chamber of T&T (AmCham) post-budget discussion held at Hilton Trinidad and Conference Centre, St Ann's, which was attended by Finance Minister Larry Howai.
Brooks asked the Finance Minister to have the Government run its ministries similar to how the private sector runs its companies. "You can say to ministries that you will reduce allocation by ten per cent to force ministries to drive more value, to become more efficient, more innovative and more creative," he said.
"We need to get value for money. We need to have a report as to what happened in 2012. I would encourage all ministries to report on a quarterly basis against specific metrics and key performance indicators (KPIs) so that we clearly see how the money is being spent and how we are getting value for money." Brooks suggested an independent audit unit be established to monitor projects.
"We recommend an independent audit function located in the Ministry of Finance that takes a look at key and major projects and assesses those projects periodically and acts like a gatekeeper," he said. "So if you do not meet the requirements and do not go to the next stage, go back and fix it. We cannot be deploying funds to projects that are not succeeding." Brooks said for manufacturers to be more competitive, the Government should provide assistance in the areas of plant and equipment.
"We have to work to remove the disincentives in the manufacturing sector," he said. "We have invested over half billion dollars over the last four years in plant and equipment. What we find is that to remain competitive, you must also invest in enterprise resource systems (ERP) systems."
Trinidad Guardian
October 04, 2012
Story by: Raphael John-Lall